Andreas Klugescheid on how the BMW Group is putting sustainability at the centre of its strategy
After the Sustainable Innovation Forum 2020, Climate Action caught up with Andreas Klugescheid, Head Government and External Affairs Europe, Middle East at BMW Group, to discuss how the company is putting sustainability at the centre of its strategy.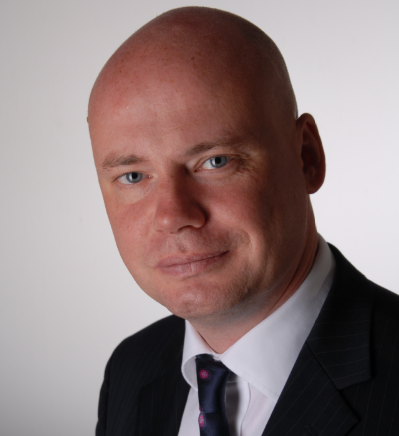 After the Sustainable Innovation Forum 2020, Climate Action caught up with Andreas Klugescheid, Head Government and External Affairs Europe, Middle East at BMW Group, to discuss how the company is putting sustainability at the centre of its strategy.
Q1: The BMW Group has actively participated in UN Climate Conferences since 1992 and been a headline partner of the Sustainable Innovation Forum since 2014. Why do you consider it so important to be part of the SIF again?
Sustainability has a long tradition at the BMW Group and it is the focal point of our corporate strategy. We have a clear mission: Make BMW Group sustainable. The Sustainable Innovation Forum (SIF) is a major international platform that takes place every year on the fringes of the COP. It gives us an opportunity to speak directly with high-level political stakeholders, academics and climate experts.
Every year, the Forum plays a key role in facilitating connections that forge the cross-sector partnerships we need to address the global climate emergency and transition to a net-zero economy. The SIF is very important to us, and I am looking forward to the COP26 being hosted in Glasgow – next year.
Q2: Topics at the SIF 2020 ranged from the energy transition to industrial transformation and sustainable mobility. The BMW Group was represented by two speakers this year, Dr Florian Weig and Dr Thomas Becker. What did they talk about?
Dr Weig elaborated on the BMW Group's strategy for sustainability, starting with the fact that we are not just cutting CO2 emissions during production and our products' use phase , but going all the way back to the supply chain as well. He also made the point that sourcing energy from renewables can only be the first step. We need to partner with our suppliers around the globe to implement social and environmental standards. That is the only way to protect human rights and mitigate harmful emissions.
Another focal topic of the Q&A with Dr Becker was the company's approach to the circular economy: E-mobility cannot rely solely on primary materials in the long term. The underlying flow of resources needs to change. Making recycling more transparent enables us to create high-quality secondary material and track further use of raw materials in the cycle.
Q3: The BMW Group has a long record of sustainability management. What is the company's approach, and how does it contribute to environmental and climate protection?
The BMW Group is making sustainability and resource efficiency the focus of its strategic direction. We firmly believe the fight against climate change and how we use resources will decide the future of our society – and, also, of the BMW Group. We made a very clear commitment to the Paris Climate Agreement and are taking a course that is significantly more ambitious than the two-degree goal. The BMW Group recognises that the only way we can win the fight against climate change is together, as a society. Little can be achieved alone: Without dialogue with society, anticipating change is difficult and, without input from outside the company, we cannot learn. Take our Power of Choice strategy, for instance: Not all customers are able to integrate an electric car into their everyday lives yet – either because the infrastructure isn't available or because their personal driving habits don't allow for it. It is our task to offer our customers the most efficient technology while providing them with their key requirement: mobility The conflict between different expectations is not something we can ignore. Forums like the SIF also enable us to see how society perceives us. Governments, NGOs, BMW fans, car sceptics, academics – they are all there, either in their own right or as representatives of institutions or countries.
Q4: Beyond electrifying the drive train, there is an increasing focus on a vehicle's lifecycle carbon footprint – especially for electric vehicles and their battery packs. What is the BMW Group doing to reduce its carbon footprint beyond electrifying vehicles?
In recent years, we have made good progress in many areas, including improving the resource efficiency of our production. For example, between 2006 and 2019, we reduced CO2 emissions per vehicle produced by 71.4%; energy consumption by 40.4%; waste for disposal by 78.4%; and water consumption by 28.8%. Our CO2 reduction efforts have focused to a large degree on production and vehicle emissions. The more electrified vehicles we have on the roads, the more important it is to decarbonise the supply chain. Our achievements thus far are a testimony to our vision and commitment to step up our efforts. In order to decarbonise road transportation, we need to focus on faster rollout of electric vehicles. We plan to have more than seven million electrified vehicles on the roads by the year 2030 – but growth in e-mobility would increase CO2 emissions per vehicle in the supply chain by more than a third by 2030. The BMW Group not only wants to avoid this increase, but also lower CO2 emissions per vehicle by 20% from 2019 levels. These objectives cannot be achieved without additional measures – that is why we are making the circular economy an integral part of the BMW Group DNA. With regard to CO2, we are looking at the supply chain, production and retail customers. We want to reduce emissions across the board.
Q5: In addition to reducing the carbon footprint, the circular economy can also help address the fact that the human footprint is expanding beyond what the Earth can sustain. The shift from a linear economy to a circular economy is a challenge, but also a tremendous opportunity. What is the BMW Group's take on the transition to a more sustainable and circular economy?
The circular economy has the potential for major economic benefits and to make electric vehicles more sustainable. The electric vehicle strategy itself needs to be supported by an ecosystem of renewable charging infrastructure and a circular economy to be truly sustainable. At the present time, the automotive industry contributes to the circular economy by remanufacturing components or reducing waste. Utilising secondary resources, investing in recycling technologies and increasing the use of recycled material offer a promising outlook. The BMW Group aims to create high-quality secondary materials by increasing transparency in the recycling chain, which will allow us to track further use of raw materials in the cycle. We want to close the recycling loop so we can protect nature's finite resources and use them even more efficiently.
For instance, we already have around 3,000 collection points for recycling end-of-life vehicles worldwide. We want to make sure electric vehicles, in particular, are recycled in a transparent way. At our European manufacturing sites, we employ a rigorous production scrap recovery process, specifically for steel and aluminium. This allows us to recover parts of the high-quality scrap generated during production and feed it back into our suppliers' material manufacturing processes. In this process, two topics will be key: fostering alliances for sustainability and digitization as technology enabler. BMW Group is ready to play a leading role.