Amcor packaging solutions promoting a sustainable future
David Clark, Vice President of Safety Environment & Sustainability at Amcor Ltd, discusses innovative packaging solutions, reducing supply chain carbon footprints and environmental management systems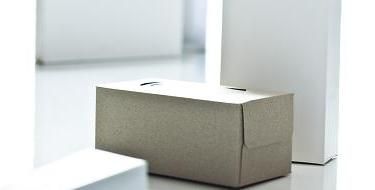 As a global leader in the packaging industry, with over 300 sites in more than 40 countries, Amcor provides innovative packaging solutions to many of the world's leading consumer brands.
Climate Action spoke to David Clark, Vice President of Safety Environment & Sustainability at Amcor, to find out more about the sustainable solutions the company are offering and how their "EnviroAction" programme is helping to drive energy efficiency.
Could you tell us a bit more about Amcor and the history of the company?
Amcor is a global leader in responsible packaging solutions, supplying a broad range of plastic, fibre, metal and glass packaging and packaging relates services. Our products are used in a wide range of industries, including food, beverages, healthcare, personal and home care, tobacco, and industrial applications.
Amcor's history dates back to the 1860s when Victoria's first paper mill was established on the banks of the Yarra River in Melbourne. For most of its life the company was known as APM - Australian Paper Manufacturers and its products even then touched the daily lives of many Australians.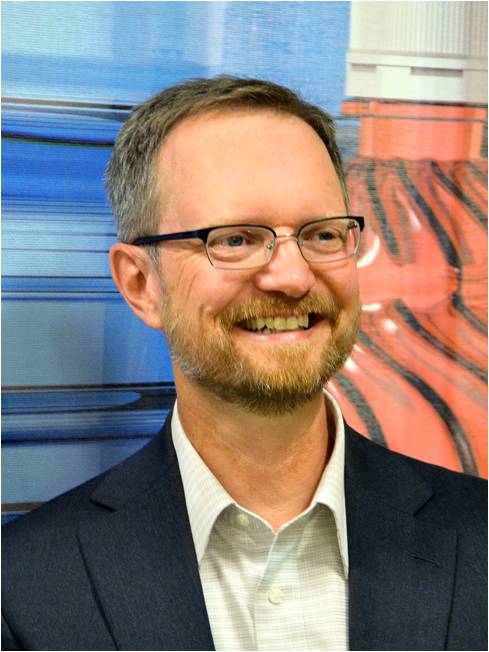 In the 1970s and 1980s the company added a range of diverse packaging interests to its traditional papermaking activities. This was achieved through creating new business partnerships and making strategic acquisitions in order to expand and diversify the company's activities and geographical reach.
World-renowned innovation and service have helped Amcor expand from its Australian heritage to now serve customers around the globe. Profitable organic growth and strategic acquisitions continue to build change the face of Amcor and reinforce our global leadership position in packaging innovation and sustainability.
Amcor introduced the "EnviroAction" programme to reduce emissions and address waste and water issues. Could you elaborate on the programme; how successful has it been?
Amcor's global EnviroAction program is designed to drive continuous improvement in environmental performance throughout Amcor's operations. The EnviroAction program sets short and long term reduction targets for greenhouse gas emissions, municipal water use and waste to landfill.
The programme has been a great success on several levels. We've significantly reduced the environmental impacts of our operations, and our businesses have either achieved or exceeded most of the programme's targets. We've also been able to engage with a large number of Amcor co-workers, who participate in projects to reduce our energy use, water use, and waste sent to landfills.
"Our operating plants have benefitted from better efficiencies in energy use and waste reduction"
We measure all scopes of our greenhouse gas emissions, including Scope 3 emissions from the materials and services we purchase. Our operating plants have benefitted from better efficiencies in energy use and waste reduction, and our customers benefit when the packaging we make has a lower footprint. Many of our customers have their own targets to reduce environmental impacts which extend back into their supply chains. They appreciate that our EnviroAction program is also reducing their supply chain impacts.
Amcor recently launched the new sustainable packaging solution Packpyrus. Could you tell us more about the new product and what new innovations it's bringing to the market?
Innovation is a key element of Amcor's sustainability framework and our belief in responsible packaging.
Packpyrus is an example of Amcors innovative work in meeting consumer expectations for more sustainable packaging. Packpyrus is a thermoformable cellulose-based packaging solution (pictured below right) for the fresh market. Thanks to its oxygen barrier it is particularly suitable for pre-sliced products like meat or cheese. Thanks to their lightness, use of renewable fibres and optimised manufacturing processes, they offer an impressive reduction in the cradle-to-gate carbon footprint compared to traditional packaging materials in this category.
Furthermore the French Committee for the Evaluation of Recyclability of Paper and Cardboard Packaging recently published on its website a favourable technical assessment for two of the Amcor Packpyrus formats. As such, packaging made from these Amcor Packpyrus materials is allowed to feature the 'Info Tri Point Vert' (Waste sorting Green Dot) pictogram, which was created by Eco Emballages to help encourage consumers to correctly sort their household waste for recycling.
In addition to its environmental credentials, Amcor Packpyrus is also creating particular interest in the packaging world due to its 'Kraft paper' natural look and feel which brings enhanced product differentiation on shelf.
Another innovation is Amcor's Formpack product range, which is used to protect pharmaceutical solids such as tablets, capsules or powders. Amcor Flexibles re-engineered its Advanced Blister Design pack to optimise cavity sizes and remove perforation. This major design advancement has reduced material consumption by more than 30 per cent, improved the moisture protection of the drug by over 40 per cent and increased the number of tablets per pack by 50 per cent.
Amcor's Rigid Plastics business recently introduced the industry's lightest 64oz hot fill PET bottle, establishing a new standard for the size category. The unique container for juices and teas delivers major sustainability advantages by utilising novel design, tooling, and process technologies to reduce the amount of plastic used by 13 per cent from the typical PET bottle used in that category. Our unique lightweight design retained handling performance to protect juices during distribution, and maintained ergonomic features for consumers.
How have you balanced the two crucial issues of environmental responsibility and growth?
Considering growth, we have to start with the fact that the world's population is expected to increase from roughly 7 billion people today to 9 billion by 2050. During that same time the percentage of people living in cities is expected to increase from about half today to 70 per cent. The need for more and better food for a growing urban population will depend on our ability to transport, preserve, and protect it during shipment. Packaging plays an important role in preserving and protecting food during the trip from farm to processing to table.
"The annual economic cost of wasted food approximates the GDP of Switzerland"
This year an FAO study highlighed the environmental impacts of food waste. Each year food waste consumes significant resources, contributes to land use and degradation, water use, and loss of biodiversity. The estimated global carbon footprint of wasted food is more than twice the GHG emissions of all road transportation in the U.S. The annual economic cost of wasted food approximates the GDP of Switzerland.
Reducing the waste of food already available will be critical to meet the demand of the increasing world population, while lowering the total impacts and cost of agricultural production, processing, and transportation.
As a global leader in the packaging industry, and as a packaging provider to many of the leading consumer brands, Amcor plays a vital role in creating a sustainable future. We're very focused on reducing the environmental impacts of our operations and products as we continue to grow our business, but the real opportunities to reduce environmental impacts are protecting and reducing waste of food and other products protected by our packaging.
Last year, Amcor was recognised with the Environment Award at the prestigious Ethical Investor Sustainability Awards. Could tell us a bit about the awards and Amcor's recognition?
Amcor was recognised at the Ethical Investor Sustainability Awards during our 2011/2012 fiscal year. The judges commended Amcor for using the principles of environmental sustainability to reposition our product in customers' and suppliers' minds.
More recently we received a Continuing Innovation award at the prestigious Dupont Packaging Innovation Awards, and two of our business units were recognised with Johnson & Johnson Supplier Sustainability Awards for their overall sustainability activities and their targeted activities as a leading supplier to J&J. Several other businesses and products were also recognised by customers or industry groups during the last year.
Other external recognition includes inclusion on the DJSI World Sustainability Index, FTSE4Good, and the CDPASX200 Carbon Disclosure Leadership Index. These awards and recognition are nice confirmation that our approach to sustainability is important and is valued by our stakeholders.
The company has presence all around the globe from South America to Asia and Australasia. What do you feel has been the reason for this worldwide success and, from your experience, how important is sustainability of product to consumers?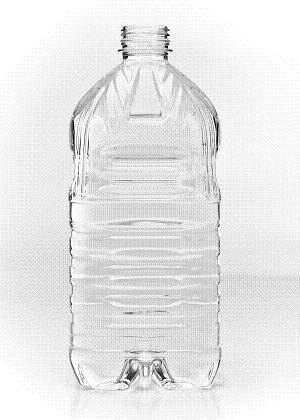 Our worldwide success is based on our strong global relationships and our ability to deliver a value proposition aligned with our customer's global and local priorities. Consumers and regulators are increasingly focused on the integrity and social responsibility of packaging. In emerging markets food safety, hygene, shelf-life extensions, and measures to prevent counterfeit medications are important sustainability issues.
People are concerned about supply chain environmental and ethical risks. Reducing the environmental impacts of packaging, end-of-life recovery options, and reducing litter are global issues we're also working to address, often with industry groups and other partners.
Consumers have a wide variety of needs. While some are universal, others differ by product and region. Some of our packaging developments help address changing consumption patterns and smaller households, for example with single serving size packs and resealable packaging. For some products we see a transition to single or smaller serve products, therefore reducing waste and offering better portion control.
I sometimes hear complaints that consumers are not willing to pay higher prices for more sustainable products, or for products in more sustainable packaging. I think that misses the point. Most consumers don't have the time, specialised knowledge, or inclination to make complex environmental and sustainability decisions every time they purchase a product. Consumers want to trust businesses to offer products that meet their expectations for environmental and social responsibility. Our goal is to surprise and delight them with innovative packaging that exceeds their expectations.
The issue of a product's recyclability must be a pressing issue for the company. What challenges do you face in different regions with this and how do you maximise the recycling of Amcor products and waste?
Recycling helps people feel environmentally responsible, and packaging makes up a big part of the materials that are recycled in many communities. Packaging's end-of-life is an important phase of our product's life cycle that we consider when assessing sustainability and environmental impacts.
Reducing the environmental impacts of our value chains requires consideration of the total life cycle impacts of packaging. We work closely with our customers to identify and develop lower impact packaging solutions. We also work closely with our customers to influence how our packaging products are disposed of at the end of their life. We do life cycle assessments and recommend recyclable or recoverable (e.g. suitable for energy recovery or composting) materials where appropriate, and add suggested disposal messages and logos on our packaging products, in conjunction with customer requirements and applicable regulations and standards.
"A large percentage of Amcor's products are recyclable in many regions of the world"
A large percentage of Amcor's products are recyclable in many regions of the world. Waste management infrastructures vary from country to country and region to region, which makes it difficult to offer one-size-fits-all solutions. In many parts of the world Amcor works with local governments or industry groups to encourage higher levels of recycling.
Recycling has a number of environmental benefits: reducing waste, re-use of resources, and in some cases creating jobs for people. But the total life cycle impacts of some of our lightweight packaging that cannot be recycled today are actually lower than some of our recyclable products. For example compare a flexible pouch versus a glass bottle. Even with a high recycling rate, some glass bottles end up in landfills. Even a small percentage of glass bottles will weigh more than all of the flexible packaging needed for the same volume of product. And recycling uses resources like energy and water for collecting, transporting, washing, and reprocessing the material. Before choosing recyclable packaging over an alternative that is not recyclable it's important to consider the fitness for use and the total lifecycle impacts. In some regions of the world waste to energy is a viable recovery method for our packaging that is more efficient than attempting to recycle it.
We also use recycled materials in our packaging, in particular recycled fiber and PET resin. Using postconsumer recycled feedstocks helps reduce environmental impacts, and also helps to support recycling infrastructures for collection.
Amcor was a founding signatory of the National Packaging Covenant (NPC) in 1999. Could you tell more about the NPC and recent developments in industry-government cooperation?
Packaging recovery and waste reduction is a problem that requires the cooperation of industry, government, and individuals. The Australian National Packaging Covenant was developed in August 1999 by industry in conjunction with the Government, to provide a framework to share the responsibilities for managing the environmental impacts of packaging through its life cycle, from design to disposal.
"We see different approaches taken in European countries and more recently in countries like Brazil, which is implementing a national waste policy"
The Covenant provides a valuable model of how all members of the packaging chain, from raw materials suppliers through to packaging manufacturers, fillers/brand owners, wholesalers and regulators, can work together to reduce the resources used in packaging and to divert used packaging away from landfill.
Amcor's National Packaging Covenant action plans and reports highlight many achievements with continuing emphasis on recycling, education, product development and research, resource use and support systems that achieve sustainable environmental management outcomes.
We see different approaches taken in European countries and more recently in countries like Brazil, which is implementing a national waste policy. In each case finding workable solutions requires cooperation between industry, governments, and individuals.
Amcor participates in or supports a variety of organisations working to address these issues.
Learn more at: www.amcor.com/sustainability