World's largest wind turbines go online in UK
The 258MW Burbo Bank extension project includes 32 turbines, standing at 192 metres high, across an area the size of 5824 football pitches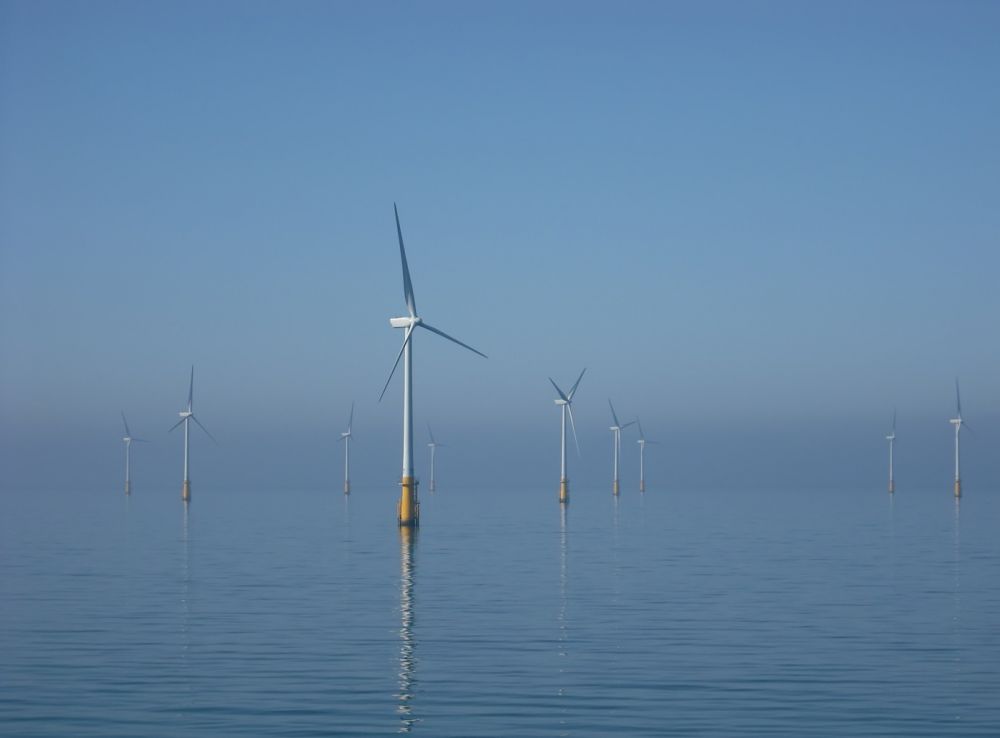 The 258 megawatt (MW) Burbo Bank extension project includes 32 turbines, which stand at 192 metres high, across an area the size of 5824 football pitches.
Danish wind developer DONG Energy has completed the installation of 32 192 metre-tall wind turbines in the Liverpool Bay.
The 32 8 megawatt (MW) turbines – which are taller than the Gherkin skyscraper in London and have blades longer than nine London buses – will have a combined capacity of 258 MW, enough energy to power more than 230,000 homes.
The Burbo Bank Extension is the first time 8 MW turbines have been commercially used anywhere in the world – which Benjamin Sykes, Country Manager for DONG Energy UK, stated marked a "very important milestone" for the sector.
The majority of turbines in the country's waters today range between 3.0 MW and 3.6 MW, with a small number generating up to 7 MW.
Henrik Poulsen, Chief Executive of DONG Energy, said: "Less than ten years ago at Burbo Bank, we were the first to install Siemens 3.6MW wind turbines and in this short time, the wind turbines have more than doubled in capacity."
He went on to say: "Pushing innovation in this way reduces the cost of electricity from offshore wind and will help to advance the offshore wind industry across the world."
Building fewer, higher capacity turbines saves money as less maintenance and fewer foundations, "transition pieces", and connection cables to nearby substations are required.
The news follows the announcement that the UK renewable energy sector experienced its best ever quarter at the beginning of year.
Wind farms in the UK enjoyed their highest ever quarterly output, generating 11.3 terawatt hours (TWh) of renewable energy over the quarter, an increase of 10 per cent on the same time a year earlier.
In fact, on 57 out of the 90 days in the quarter, wind produced more electricity than coal.
The UK's wind generating capacity potential is almost unbounded.
According to RenewableUK, the UK is Europe's windiest country and could power itself "several times over" with wind.
For the latest news on renewables, sustainability and climate change, sign up to our free newsletter here.