Virgin Media commits to 100% renewable energy goal
Virgin has signed up to the RE100 initiative.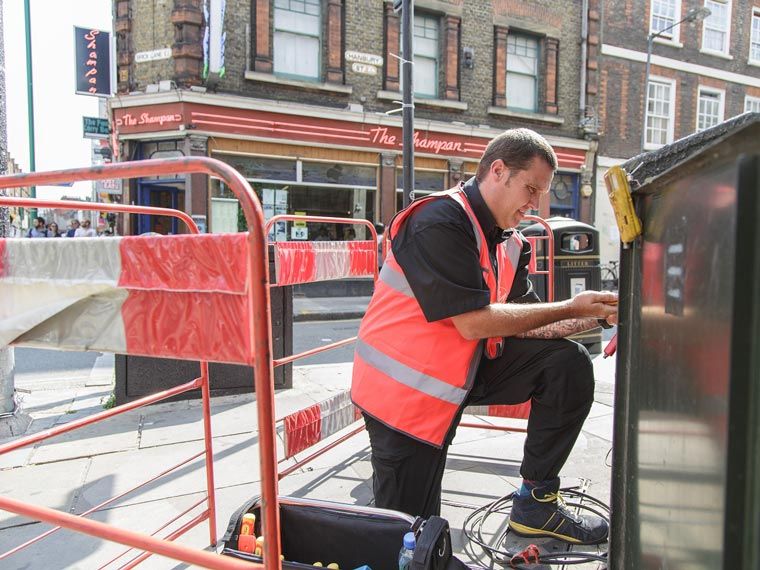 Virgin has signed up to the RE100 initiative.
Virgin Media has announced its commitment to the environment with a new broader 100% renewable energy goal.
The telephone and internet service provider has signed up to The Climate Group's RE100 initiative, joining a group of leading businesses committed to increasing the consumption of renewable energy worldwide.
In their new sustainability report, Virgin announced that in 2018, it sourced all of its contracted electricity with 100 per cent renewable energy.
The company has achieved this goal by implementing a range of interventions such as investing in newer and more efficient equipment and smart energy management.
Jeanie York, Chief Information and Technology Officer at Virgin Media, said: "We're delighted to be signing up to the RE100 initiative and playing our part in supporting the UK's goal to increase the availability of renewable electricity and to help drive down carbon emissions."
"It's vital that businesses make long term commitments to reducing consumption and using renewable energy: we're actively using our business, brand and people to create a positive impact for our customers, people and the communities we serve."
The sustainability report also revealed a 22 per cent reduction in its carbon footprint since 2014. To promote a circular economy, they have also taken back over 10 million pieces of kit, reusing over half of them.
To further support a sustainable future and the RE100 initiative, Virgin will expand its gigabit capable network to connect millions more homes and businesses through their Project Lightning initiative.
Sam Kimmins, Head of RE100 at The Climate Group, commented: "It's fantastic to welcome Virgin Media to the RE100 initiative, committed to using 100% renewable electricity across their operations. This is a great example of a UK-based company stepping up to deliver the practical steps towards a net zero carbon economy."
Download the full report here.
Photograph: Virgin Media