Trump unable to derail Paris climate deal
Republican Presidential front-runners claim that he would "renegotiate" historic climate deal is "meaningless" by the British climate expert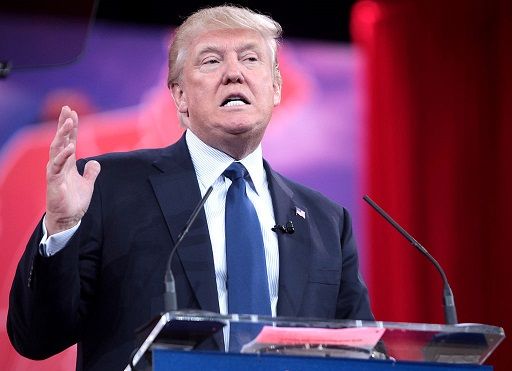 Donald Trump will not be able to derail the international Paris Agreement on climate action even if he becomes President of the United States, according to a British climate expert.
The Republican Presidential front-runners claim that he would "renegotiate" the historic climate change deal has been branded "meaningless" by the British climate expert Tom Burke.
The deal was agreed at the UN climate summit in Paris by 195 countries and is designed to curb greenhouse gas emissions and prevent catastrophic levels of global warming.
Mr Burke said: "Donald Trump doesn't appear to know much about anything except headlines… He knows less than most of the political leaders I've dealt with in the last 40 years. This is meaningless posturing."
Burke is chairman of E3G, a group which works to accelerate the transition to green economy, and a former head of Friends of the Earth UK.
In an interview with Reuters, Trump said he was "not a big fan" of the climate agreement he would aim to renegotiate the deal because it is unfavourable to the US in comparison to countries including China.
Mr Trump said: "I will be looking at that very, very seriously, and at a minimum I will be renegotiating those agreements, at a minimum. And at a maximum I may do something else."
Laurent Fabius, France's former foreign minister and one of the key figures behind the Paris Agreement, said recently: "Think about the impact of the coming US presidential elections. If a climate change denier was to be elected, it would threaten dramatically global action against climate disruption."
Burke has disagreed with this view, saying that if Trump were elected as President he could not impact the deal significantly: "This is a vacuous piece of posturing, a message to his potential supporters on the political right… If the media interrogated Trump rigorously, people would recognise him as a soap bubble.
Burke added: "Who would he renegotiate the Agreement with? He can't renegotiate on his own, and the rest of the world is moving on… Trump can do what George W Bush did when he was president: he can withdraw the US from its obligations, as Bush did with the Kyoto Protocol. But it made no difference."
"Trump can repudiate the Agreement, but it won't make a scrap of difference to the rest of the world. The drive towards a low-carbon economy is being propelled, not by law, not by constraints, but by opportunity. China and the US reached a deal in Paris because it was in their interests to do so. What Trump cannot do is renegotiate the Agreement."