Tesco outlines new plan to reduce deforestation
The campaign to halt the world's depleting rainforests has never been more urgent.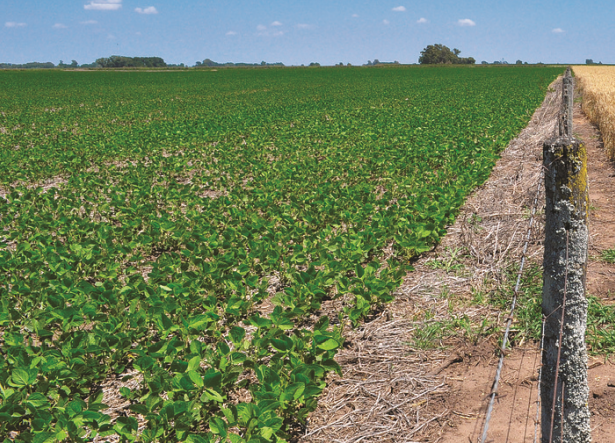 The campaign to halt the world's depleting rainforests has never been more urgent.
Independent data shows that the past two years has seen a record level of lost tree cover, with 2017 alone seeing an area the size of Italy being put to the chainsaw.
Tesco, as one of the world's largest supermarkets, has made a new plan to combat this deforestation, focussing on its role as a major purchaser of soy beans.
The company has already made a commitment, as part of its membership of the Consumer Goods Forum, to ensure zero-deforestation in the sourcing of its agricultural raw materials.
And soy is a huge part of that puzzle. The bean is a key ingredient used to feed animals later sold by Tesco. Growing soy it in such large amounts to meet demand means clearing vast areas of land, especially in South America which is one of world's largest producers.
Tesco's new plan will hopefully ensure that all the soy used in its UK supply chain will come from areas which are certified as not contributing to the urgent problem of deforestation.
This means that expanding soy production should only take place on existing land used for agriculture, rather than having to fell more natural rainforest to do so.
"Offering incentives as well as effective policies that redirect soy expansion to existing agricultural land can ensure zero deforestation soy production," explains Daniel Salter, Tesco's responsible sourcing manager in a recent blog.
From this year, Tesco will make the transition to sourcing soy from businesses in South America which are properly accredited. The initial roll-out will focus on chicken and pork products, which typically use the most amount of soy.
Tesco is starting small, using soy credit schemes before building up to sourcing the ingredient from 'verified zero deforestation areas' within the next eight years.
"By industry, civil society and governments working together, we can still halt global forest loss and safeguard our planet for future generations. We are looking forward to playing our part and working in collaboration with industry partners and others to achieve this goal," concluded Salter.