Richard Branson tells climate skeptics to "get out the way"
Richard Branson sides with Apple CEO for climate skeptics to get out of shares.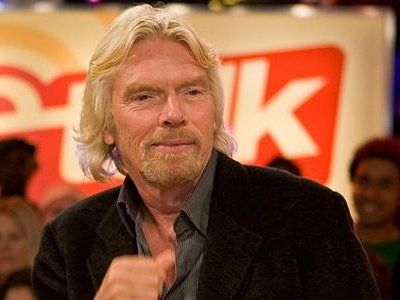 Richard Branson has publicly backs Apple chief executive Tim Cook's annoyed refusal to comply with demands from shareholders who are climate skeptics.
Branson has become the latest to become a high profile business leader to attack those undermining efforts of huge corporations working towards building a greener economy.
Headlines were triggered last week by Cook after dismissing the demands of Apple shareholders, National Center for Public Policy Research (NCPPR) to center their efforts only on its bottom line and better validate its return on investment from renewables and clean technologies. He argued "When we work on making our devices accessible by the blind, I don't consider the bloody ROI," declaring shareholders the free will to get out if unsatisfied.
Since the bold statements, Branson described himself as "enormously impressed" with Cook's attitude.
In a blog he posted, Branson wrote "If 97 per cent of climate scientists agreeing that climate-warming trends over the past century are due to human activities isn't compelling data, I don't know what is."
Aside from the mogul supporting Cooks thoughts, Branson has his Carbon War Room group with aims to help activate wider investment in clean technologies.
Whilst Cook wants those skeptics to get out of stocks, Branson has urged those who don't believe in Climate Change to simply "get out of our way."