Renewable energy investment in UK to reach £64bn by 2020
Renewable Energy Association report finds renewables make up 4.2 per cent of the UK's energy mix with offshore wind still the most popular investment and solar energy investments rising to over £2 billion a year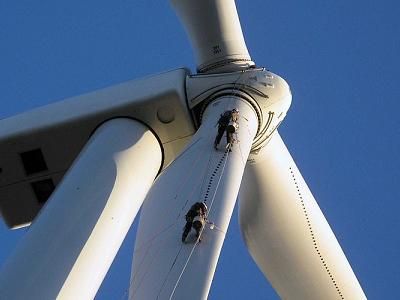 Investment in the renewable energy industry will reach £64.4 billion from 2010 to 2020 and it now accounts for 4.2 per cent of the UK's energy mix, according to a new report published by the Renewable Energy Association (REA).
Almost two-thirds of the projected investment will be directed into clean electricity generation and the remaining £23.6 billion will be invested in renewable heating systems.
Offshore wind has continued to be the most popular investment but solar energy investments have risen to over £2 billion a year.
Nina Skorupska, the chief executive of REA said: "This report highlights the close relationship between clear, stable policies and sustained growth and jobs in the renewable industry. The government's renewable electricity polices have incentivised nearly £28 billion of private investment since 2010, achieving annual growth rate of over 20 per cent. Theworld's firstrenewable heat incentiveis also beginning to spur positive growth ingreen heating. This is a tremendous success story."
The REA's report also highlighted the regional variation per capita, with investment in Scotland almost twice that in England and three times than of Northern Ireland or Wales.
The UK Energy Research Centre (UKERC) also released findings on the reneables industry , which raises concerns that political uncertainties are limiting low-carbon ambitions and could lead to key emissions reduction targets not being met.