McDonald's targets major reduction in carbon footprint by 2030
Multinational corporations are fast making the change to a zero-carbon future, and McDonald's has decided to play a lead role in its adoption.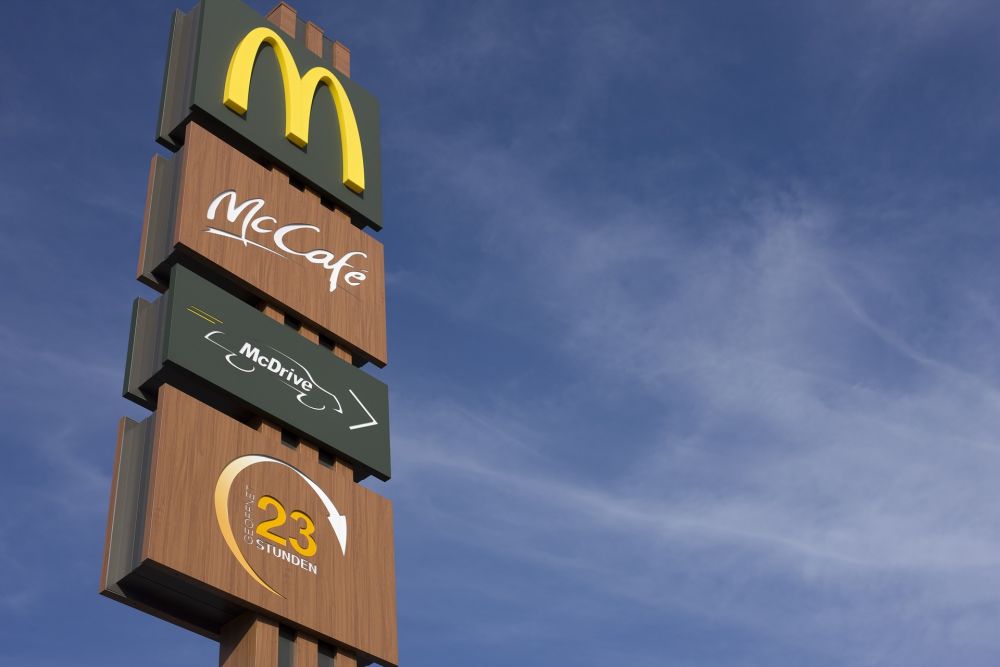 Multinational corporations are fast making the change to a zero-carbon future, and McDonald's has decided to play a lead role in its adoption.
The company announced today plans to reduce its overall greenhouse gas emissions by 36 percent by 2030, based on a 2015 baseline.
It is also targeting a 31 percent reduction in emissions intensity specifically across its supply chain on the same basis.
McDonald's estimates that its actions, if successful, will help prevent 150 million metric tonnes of emissions from being emitted into the atmosphere. By some calculations this is the equivalent of removing 32 million cars from the road for an entire year, or planting an astonishing 3.8 billion trees.
The new commitment has been approved by the Science Based Targets Initiative, a campaign designed to help corporations work out how they can cut emissions to keep global temperatures below 2 degrees centigrade.
"To create a better future for our planet, we must all get involved. McDonald's is doing its part by setting this ambitious goal to reduce greenhouse gas emissions to address the challenge of global climate change," said Steve Easterbrook, McDonald's President and CEO, in a video message.
McDonald's acknowledges that the bulk of its carbon footprint comes from beef production, energy usage and packaging. And so in order to achieve this ambitious target it aims to implement large-scale efficiency and sustainability improvements across its entire network. These include adopting sustainable packaging, forestry and agriculture methods, uptake of LED lighting and energy efficiency equipment in restaurants.
The global restaurant chain has already made strides towards transforming the way it does business; earlier this year it announced all its packaging will be sustainable by 2025. This new goal also commits the company to improved measurement systems and annual reporting on its progress.
Fred Krupp, President of the Environmental Defense Fund, which has previously worked with the company on waste reduction, commented: "As one of the best known brands on the planet, McDonald's is well positioned to lead, and its ambitious new climate target will inspire innovation, collaboration, and most importantly critical greenhouse gas reductions across the company's global operations and supply chain".
Carter Roberts, President and CEO of World Wildlife Fund in the United States, also said that "(the) announcement matters because it commits one of the world's biggest companies to deliver, with the full breadth of their food chain system, significant emissions reductions based on science".