Marshall Islands urges action on shipping emissions
South Pacific nation has called for a global target to cut shipping emissions ahead of a May meeting of the IMO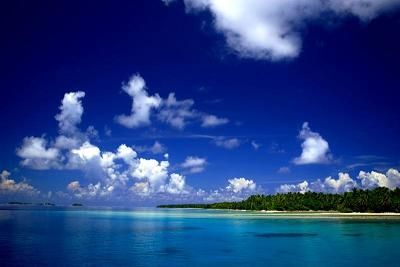 The Marshall Islands has called for a global target to bring down carbon emissions from the shipping industry ahead of a May meeting of the International Maritime Organization's environment committee.
The small South Pacific nation is the third biggest shipping registry in the world and is increasingly at risk from rising sea levels linked to climate change.
Tony de Brum, the Minister of Foreign Affairs, said that shipping emissions are expected to increase dramatically and the issue must be addressed at international climate negotiations.
de Brum said: "We are an island nation and shipping is one of our lifelines - we cannot survive without it. At the same time, carbon emissions, including those from shipping, pose an existential threat to our people and our country."
Shipping is currently responsible for between two and three per cent of global emissions, but as international trade expands and new routes are opened it is expected to reach between six and 14 per cent – the same amount as the European Union.
The government has set a new target for domestic transport efficiency which equates to a 20 per cent cut in fossil fuel use by 2020 and is also aiming to reduce the impact of its shipping registry.
Other regions are taking action to address shipping emissions including Liberia, the world's second largest flag state for ships, which is offering discounts to ships retro-fitted with energy efficiency measures, with similar schemes be introduced in Singapore and the Isle of Man.
Ports such as Barbados and Vancouver also charge lower fees for most energy efficient vessels through an initiative developed by Richard Branson's Carbon War Room organisation.
Talks at the UN's IMO, however, have failed to agree anything more significant than efficiency measures.
de Brum called on the international community to find an answer ahead of the crucial UN climate conference in Paris later this year, at which a global binding agreement is due to be reached.
de Brum said: "Cleaning up this global industry requires a global approach. With a strong wind blowing in the climate action sails en route to Paris, the IMO must move to set a sector-wide international shipping emissions target now."