Iran opens major new wind energy project
Energy Minister Hamid Chitchian and the MAPNA Group opened the first phase of the Kahak wind farm in the north-west province of Qazvin, which neighbours Tehran Province and reports suggest that it will have a 17.5MW capacity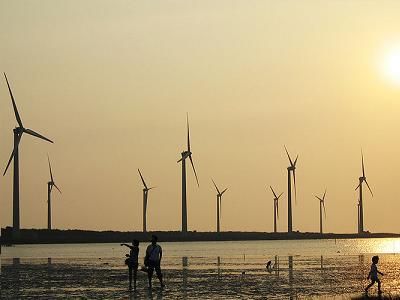 Iran has launched a major new wind farm project as it looks to boost the share of renewable power sources in its energy mix.
Energy Minister Hamid Chitchian and the MAPNA Group opened the first phase of the Kahak wind farm in the north-west province of Qazvin, which neighbours Tehran Province and reports suggest that it will have a 17.5MW capacity.
The first phase of the project has seven turbines with three already commissioned and a further four set to be activated in the coming weeks.
According to officials, the entire project will consist of 40 turbines and is expected to deliver 100MW of capacity.
Dr Abbas Aliabadi, MAPNA Group's managing director, has said the rest of the project is expected to come online within the next two years.
Aliabadi also announced that the group is on target to install Iran's first 3.2MW wind turbines in within a similar time frame.
The government, under President Hassan Rouhani, has introduced a range of financial incentives and support mechanisms in a bid to develop and expand renewable energy capacity in the country.
The Renewable Energy Deployment Fund was launched last year to develop a range of technologies and feed-in tariff incentives for renewable energy generators.
Iran hosts some of the largest oil and gas reserves in the world but has been affected by sanctions and a faltering economy that have encouraged the government to increase its focus on alternative clean energy sources.