India announces plans to build 100 smart cities
India's new government has announced ambitious plans to spend US$1.13 billion (£690 million) on building 100 "smart cities" across the country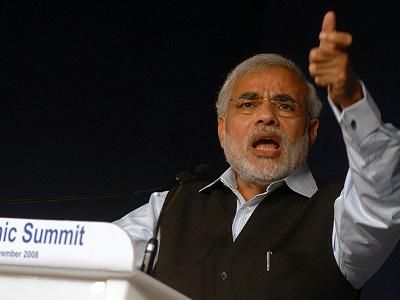 India's new government has announced ambitious plans to spend US$1.13 billion (£690 million) on building 100 "smart cities" across the country.
The administration of Prime Minister Narendra Modi (pictured right) is following in the footsteps of other countries in Asia including China and Singapore.
Finance Minister Arun Jaitley announced the investment would be spent "developing 100 satellite towns" surrounding large cities.
SmartCity Kochi will be home to one of India's largest business parks and is the second city in the smart-city global network.
A joint venture between the Government of Kerala and Tecom (a subsidiary of Dubai Holding), it will be India's largest knowledge-based township, creating 90,000 direct jobs.
International Financial Tech City (GIFT), meanwhile, is the first greenfield investment project. Begun in 2011 it is expected to be completed by 2021. Sensors and cutting-edge PSIM technology will monitor and manage everything in the environment from traffic to water assets.
Another pilot project initiated by European Business and Technology Centre (EBTC) in association with the Bengal Chamber of Commerce and Industry will focus on reducing carbon footprint in the industrial town of Haldia.
IBM has announced a partnership with Lodha Group to build smart city infrastructure within the orbit of Palava, in an area spanning more than 4,000 acres, located at the junction of Navi Mumbai and Dombivali.
Cisco Systems is tasked with transforming Bangalore – already an IT-savvy metropolis – into a truly smart city with smart parking, smart CCTV surveillance, smart street lighting and smart water management. Also involving the Electronics City Industries Association (ELCIA), the project's first phase will roll out in Electronics City – an IT hub in Anekal taluk – and will serve as a template for the rest of Bangalore as well as other cities in India, across the region and other emerging markets.
Japan is providing support of US$4.5 billion in the first phase of projects through lending by Japan International Cooperation Agency (JICA) and Japan Bank for International Cooperation (JBIC).
A smart city must have three of the five infrastructure requirements - energy management, water management, transport and traffic, safety and security and solid waste management. At the same time, it must have three of the five application domains - healthcare, education, inclusion, participative governance and community services.
Meanwhile, in the Chennai-Bangalore industrial corridor, JICA has taken up master planning for three of the eight nodes - Punderi (Karnataka), Krishnapatnam ( Andhra Pradesh) and Tumkur (Karnataka). "Land acquisition for the new industrial regions is at an advanced stage. Land availability is essential for the corridors, and we are working with the state governments for that," said a DIPP official. Japan has also shown interest in setting up industrial parks in India, on lines of Chinese industrial parks.
Other major international players in the ambitious project include Alcatel-Lucent, Accenture, ABB, Cubic, Honeywell, Intel, Siemens and Oracle.