Eleven global cities announce historic climate action plans
Eleven cities representing 58 million people and more than US$3tr have presented ambitious climate action plans ahead of major COP21 meeting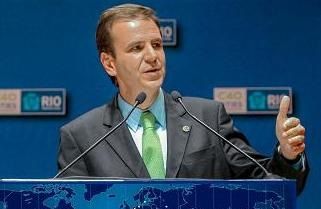 Eleven global cities representing 58 million people and more than US$3 trillion GDP have presented ambitious climate action plans ahead of the historic United Nations Climate Change Conference in Paris in December.
Buenos Aires, Cape Town, Copenhagen, Melbourne, New York, Oslo, Rio de Janeiro, San Francisco, Stockholm, Sydney and Washington DC span five continents and announced that they have met the planning and reporting requirements of the Compact of Mayors.
The initiative was founded by the C40 Cities Climate Leadership Group (C40), ICLEI – Local Governments for Sustainability (ICLEI) and United Cities and Local Governments (UCLG) as a cities network to promote climate actions.
The cities have now reached the Compact compliance target and their achievement builds on local efforts to implement climate change mitigation and adaptation measures.
Michael Bloomberg, former Mayor of New York City and the UN Secretary-General's Special Envoy for Cities and Climate Change, said: "Through the Compact of Mayors, cities are making a major contribution toward global progress on climate change."
Bloomberg, who is also President of C40 Cities, added: "They are also showing their national governments that more ambitious goals are both possible and achievable. And–perhaps most importantly of all–they are proving that fighting climate change and increasing economic growth go hand in hand."
The Compact of Mayors was launched in 2014 by UN Secretary-General Ban Ki-moon and Bloomberg, as a global coalition of mayors and city officials pledging to reduce greenhouse gas emissions and improve resiliency to climate change.
The initiative enables cities to publicly commit to ambitious GHG emissions reductions, make existing targets and plans public, and report on their progress in the carbon Climate Registry or CDP using the Global Protocol for Community Scale Greenhouse Gas Emissions Inventories (GPC).
Eduardo Paes, Chair of C40 Cities and Mayor of Rio de Janeiro, said: "I applaud the ten cities for their bold commitment and leadership so critically important in the months leading up to the UN climate summit."
Paes added: "The more cities that commit to the Compact and move quickly and decisively to meet all its requirements, the bigger impact we will have. I look forward to welcoming more cities into our growing coalition."
165 cities representing nearly 234 million people, have committed to the Compact so far and in September, U.S. President Barack Obama announced that 15 U.S. cities had joined the initiative, and set a target of 100 cities joining before COP21 on 30 November.