China to triple solar capacity by 2017
New target is double the previous one set for 2015 and the government is working towards a goal to source 13 per cent of its energy from renewable sources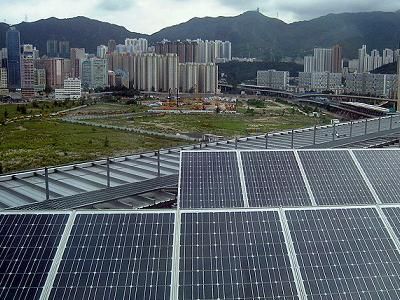 China has set a new target to more than triple installed solar power capacity to 70GW by 2017 as part of its drive to cut carbon emissions.
The new target is double the previous one set for 2015, according to a statement posted last week on the website of the National Development and Reform Commission.
China already has about 20GW of solar capacity and has emerged as the world's largest renewable energy market in recent years.
As the world's largest greenhouse gas (GHG) emitter, the government has stepped up investment in clean energy in an attempt to curb its soaring carbon emissions and tackle the chronic air pollution that has affected cities across the country.
The government is working towards a goal to source 13 per cent of its energy from renewable sources and has sanctioned a significant increase in low-carbon energy investment.
The new 70GW solar target completes the clean energy strategy, which is backed by a host of incentives and regulations designed to encourage project development.
According to reports, China generated about two per cent of its electricity from wind power in 2012, but this is set to rise in the next few years.
The National Development and Reform Commission said 10 per cent of electricity carried by the grids supplying the cities of Beijing, Tianjin and Tangshan should come from wind power, rising to 15 per cent two years later.
A research paper by the Grantham Institute last week suggested that as a result of the drive for clean power, China's coal consumption could start falling by 2016.