Big developments in UK offshore wind
Scottish and Southern Energy are seeking consent to build Scotland's first offshore wind turbine testing facility in North Ayrshire. If successful the facility will test up to three new turbine prototypes. Meanwhile, Danish wind giants, Vestas unveiled their newest turbine design to the UK last week, specifically design for rough conditions in the North Sea.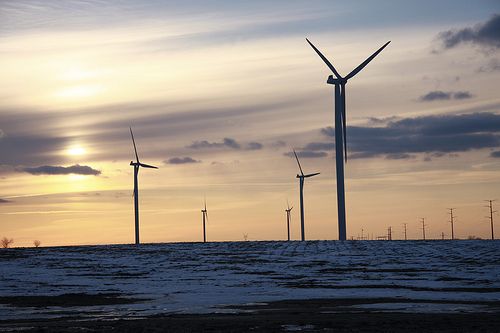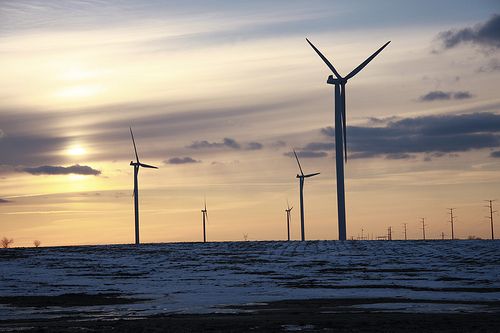 Scotland could see its first offshore wind turbine testing facility constructed from 2012, if Scottish and Southern Energy's (SSE) planning proposal is approved.

SSE plans to develop the facility in partnership with turbine suppliers at Clydeport's Hunterston site in North Ayrshire, and it will be used to develop and test up to three prototypes for the next generation of offshore wind turbines.

SSE's Director of Offshore Renewables, Jim Smith said: "This new facility will further establish Scotland as a centre of expertise for offshore wind and play a crucial part in helping SSE realise its renewable energy goals."

The proposed facility will be an extension of SSE's Glasgow-based Centre of Engineering Excellence for Renewable Energy (CEERE).

SSE will submit a proposal for five-year planning consent to North Ayrshire Council, and expect to begin construction next year if consent is given. It has already secured support from Scottish Enterprise.

The announcement is the latest in a number of proposals by SSE. In February this year, they formed an alliance with companies including Siemens, to collaborate on its offshore wind programme, to secure substantial reductions in the cost of wind power. In July 2010 SSE and Mitsubishi made a strategic agreement to co-operate on low carbon energy developments.

Smith said: "The continuous development of offshore wind technologies is essential if we are to reduce the cost of generation from offshore wind farms - through reduced capital cost, improved efficiency, and reliability once in operation. The offshore wind testing facility will play a key role in assuring product reliability before deploying the next generation of offshore wind turbines in large scale commercial developments in the UK and beyond."

Last week, was a big week for wind power in the UK, as Vestas, a Danish wind power giants, unveiled their latest generation of wind turbine in London last Wednesday (30 March).

The V164-7.0 design, is a long as nine double decker buses and will have a rotor diameter of 164 metres, and generate 7 Megawatts of power. The turbine is specifically designed for the roughness of the North Sea and areas with similar conditions.

Anders Søe-Jensen, President of Vestas Offshore said: "We expect the major part of offshore wind development to happen in the Northern part of Europe, where the conditions at sea are particularly rough…We have specifically designed the V164-7.0 MW to provide the highest energy capture and the highest reliability in this rough and challenging environment."

Vestas hopes to begin prototype construction towards the end of next year, and if successful the turbine could be mass-produced from 2015.
Image: Chauncey Davis | flickr