Alaska Airlines partner with Neste to reduce aviation emissions
Alaska Airlines and Neste have joined together to reduce greenhouse gas emissions.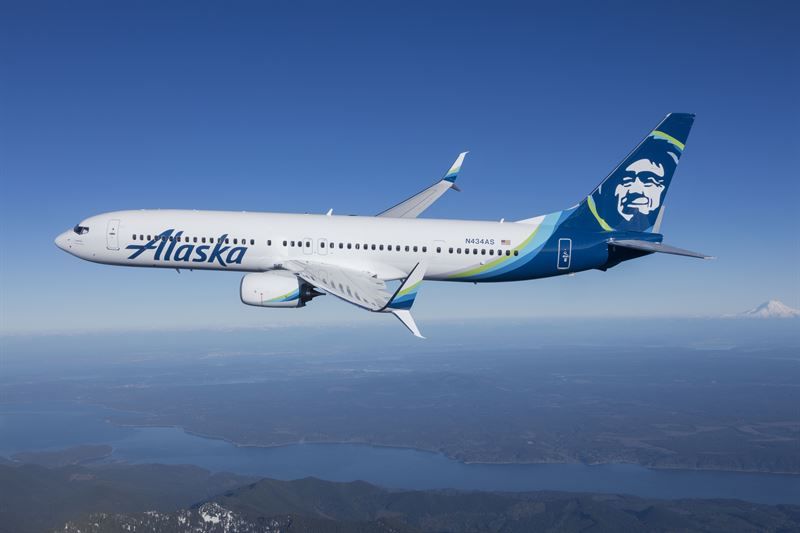 Alaska Airlines and Neste have joined together to reduce greenhouse gas emissions.
Not only will the initial partnership allow the reduction of emissions, it will also allow Alaska Airlines to work with Neste to develop the wider adoption of renewable fuels for a more sustainable aviation industry.
Neste is a leading company in creating sustainable solutions for transport, business and consumer needs. They are currently working on a scheme to transform plastic waste into fuel.
At present, the only viable replacement for fossil jet fuel as an energy source for commercial aviation is sustainable aviation biofuel. Neste MY Renewable Jet Fuel technology has already been proven in thousands of commercial flights and can easily be adopted by other airlines.
Neste and Alaska Airlines hope that this encourages the aviation industry to make similar partnerships to ensure greenhouse gas emissions are reduced for a healthy planet.
Kirk Myers, Alaska Airlines Director of Sustainability, said: "We are proud to partner with Neste, the world leader in the production and advancement of renewable jet fuels, to support these efforts to fly more sustainably. This collaboration is another major step toward supporting the health of our communities and ecosystems."
Kaisa Hietala, Neste's Executive Vice President in Renewable Products business area, said: "I am delighted to announce our collaboration with Alaska Airlines. We are forerunners in the area of renewable fuels: Neste as a producer, and Alaska as a pioneer in the testing of renewable jet fuel on commercial flights. By working together, we will find the best solutions to secure the success in reaching Alaska's goal to 'fly greener'."
The aviation industry has already set ambitious targets to reduce emissions. They aim for carbon-neutral growth from 2020 and a 50 per cent reduction of net aviation carbon dioxide emissions by 2050, compared to 2005 levels.
This news follows India's SpiceJet airline announcing the completion of the first biofuel test flight, also in a bid to move towards a more sustainable aviation industry.
Photo Credit: Alaska Airlines