ADB raises $500m green bonds for climate projects
Asian Development Bank has raised $500 million from a new green bond issue and the funds will be targeted at low-carbon projects and climate-resilient economic growth in Asia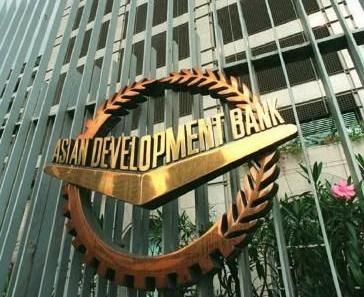 The Asian Development Bank (ADB) has raised US$500 million from a new green bond issue and the funds will be targeted at low-carbon projects and climate-resilient economic growth in Asia.
Pierre Van Peteghem, ADB's Treasurer, said: "ADB is committed to channeling critical finance to help Asia adapt and mitigate climate change which will support a prosperous and sustainable future for the region."
Rapidly growing cities in the region, including Manila, are located on coastlines or low-lying areas, and are at significant risk from climate change.
Rural areas are also being threatened by changing weather patterns which can disrupt farming, and cause floods or droughts.
ADB has estimated that the cost of adapting to climate change in Asia and the Pacific is at least US$40 billion annually, until 2050.
Asia's share of global energy-related carbon dioxide emissions more than doubled from 17 per cent in 1990 to 37 per cent in 2010, and is predicted to increase to around 47 per cent by 2035.
ADB's 10-year green bonds will be channelled to finance climate change adaptation projects including those which climate-proof water, energy, transport, or other urban infrastructure.
Climate change mitigation projects covering renewable energy, energy efficiency and sustainable transport initiatives could also be financed by the bonds.
The bond was priced at 99.294 per cent, with a spread of 12.45 basis points over the 2 per cent US Treasury due 15 February 2025.
The bonds were sold to over 40 investors including AP2, AP3, AP4, Baloise Insurance, Bank Morgan Stanley AG, Banque Syz & Co SA, Blackrock, Calvert Investments, Donner & Reuschel Asset Management, Mirova, Nikko Asset Management Europe Ltd, Omega Global Investors on behalf of Local Government Super, Praxis Intermediate Income Fund, SEB Wealth, State Street Global Advisors, and TIAA-CREF.
16 per cent of the bonds went to central banks and official institutions, 22 per cent to banks, 61 per cent to fund managers/pension funds/insurance, and 1 per cent to other types of investors.
31 per cent of the bonds placed in Asia wit 45 per cent in Europe, Middle East and Africa, and 24 per cent in the Americas.
ADB has been helping Asia to combat climate change since the early 1990s and has a strategic goal of supporting environmentally sustainable growth.
In 2014, ADB approved climate financing of just over $3 billion, with around 75 per going towards climate change mitigation and 25 per cent to adaptation.
ADB has also issued $2.2 billion since 2010 in water and clean energy bonds.