Abu Dhabi to build new 350 MW solar park
The capital of the United Arab Emirates is planning to set up large-scale solar power projects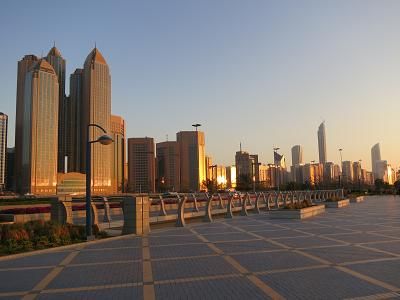 The government of Abu Dhabi has announced plans to build a new 350 MW solar power park.
The capital of the United Arab Emirates is planning to set up large-scale solar power projects and is aiming to significantly increase the share of renewable energy in the national energy mix.
The Abu Dhabi Water & Electricity Authority (ADWEA) will select a developer for the project by mid-2016, according to local media reports.
ADWEA currently has no major renewable energy assets, and services Abu Dhabi with 11 gas-fired power plants.
Masdar, the major renewable energy company based in Abu Dhabi, owns the Shams 1 solar thermal power plant on the outskirts of the city, and supplies electricity to Masdar City, located within Abu Dhabi (pictured).
Following the enthusiastic participation of international project developers for the development of the Mohammed bin Rashid Al Maktoum Solar Park in Dubai, other Emirates are now planning large-scale solar power projects.
Earlier this year, the Federal Electricity and Water Authority (FEWA) — which covers five emirates in the UAE; Sharjah, Ajman, Umm Al Qaiwain, Ras Al Khaimah, and Fujairah — announced plans to build a 100 MW solar power project.
The UAE cabinet endorsed a target in October this year to increase low-carbon energy contribution to the overall energy mix from 0.2 per cent in 2014 to 24 per cent in 2021.