The European Investment Bank, unlocking finance for climate action
Attracting private investment in climate-related projects through leveraging public funds is crucial to addressing the investment challenges associated with globally important responses to climate change. As the largest provider of climate finance worldwide, and with unique experience in both developed and emerging markets, the EIB plays a significant role.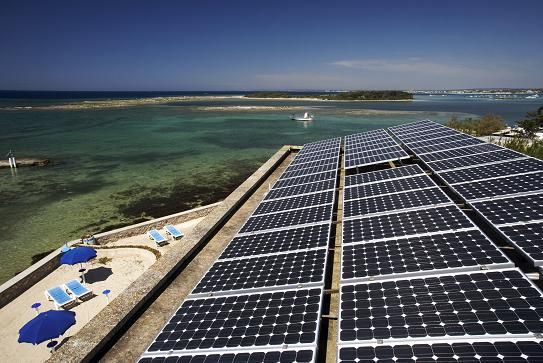 The EIB recognises that addressing the climate finance challenge requires mobilisation of long-term capital from a broad range of financing sources. Public funds alone are insufficient to address the issue, and it is clear that the vast majority of the financing will have to come from the private sector.
Given constraints facing commercial banks, mobilisation of long-term capital at scale also depends on engaging institutional investors – portfolio investors such as asset managers, pension funds, insurance companies and others. We have developed innovative climate finance products targeting capital markets audiences.
Responding to climate policy imperatives and the need to scale up financial market involvement, we launched the first ever Green Bond in July 2007. Importantly, the launch of green bonds by the EIB has pioneered the earmarking of proceeds to match disbursements for climate action projects and provided investors with a transparent link between climate action lending and funding. The exclusive focus of our Green Bonds (Climate Awareness Bonds or CABs) have been projects in renewable energy and energy efficiency – ranging from wind, solar, hydropower and geothermal energy generation and transmission, to the upgrading of housing for energy efficiency purposes.
Green Bonds
Through this approach investors take no project risk, as their exposure is to the EIB and yields are the same as for EIB's standard bonds. They also have the possibility to monitor closely how funds are actually disbursed. We have been actively engaged in promoting awareness of this transparent approach among market players, and the Green Bond market has welcomed this model, with Green Bonds typified by reporting on use of proceeds.
I am particularly proud that the EIB has been one of the largest issuers of Green Bonds historically, with over €7 billion equivalent raised to date, across 10 currencies. The €2.6 billion CAB due 2019 has been the largest outstanding bond in the market.
Renewable energy investment programme
Over the past seven years, CABs have supported 55 projects in 19 countries across the globe. One of our success stories is a three-year renewable energy investment programme in Italy, covering the installation of small to medium scale wind farms and photovoltaic plants. Diversifying the sources of production brings substantial environmental benefits by helping to increase the share of renewables in the energy mix.
The EIB is uniquely positioned to foster knowledge sharing between vastly different markets
Building on the experience and expertise gained through projects worldwide, the EIB is uniquely positioned to foster knowledge sharing between vastly different markets, encouraging others to match our traditional long-term investment. One of our latest success stories is the €200 million loan to the largest single wind farm in sub-Saharan Africa, the Lake Turkana Wind Power, expected to generate around 20 per cent of Kenya's power and provide 300MW of reliable, low cost wind power to the Kenyan national grid.
Mobilising private finance for climate action
We also play a catalytic role to mobilise private finance for climate action each time we invest in innovative equity private funds. A significant although relatively small example is our €25 million investment in the Althelia Climate Fund, which has recently invested in the National Reserve of Tambopata and National Park Bahuaja-Sonene, 'biodiversity hotspots' in Peru. By restoring 4,000 hectares of degraded lands, at least 3,200 tonnes per annum of certified zero-deforestation organic and fairtrade cocoa will be produced, thereby helping to improve the livelihoods of 1,100 small farmers and their families.
The EIB has the experience, know-how and advisory expertise to make its tangible contribution in delivering climate finance at global level
Building on a unique experience of evaluating and financing green investment worldwide, we now aim to raise political momentum for a meaningful universal climate agreement at the UNFCCC COP in Paris in 2015. We want to galvanise transformative action in all countries to reduce emissions and build resilience to the adverse impacts of climate change. The EIB has the experience, know-how and advisory expertise to make its tangible contribution in delivering climate finance at global level.