Policy frameworks vital to scale up climate action
Even in times of economic turmoil, climate change remains one of the greatest long-term global challenges facing humanity. Only with determined and collective global action can we solve pressing global environmental, social and economic issues, like climate change.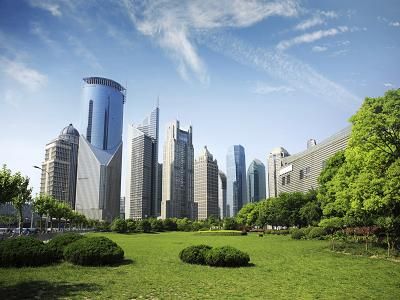 It is against this backdrop that global gatherings like the UNFCCC Conference of the Parties (COPs) take place. At COP 19 in Warsaw governments have an opportunity to take bolder steps and lay the foundations for a 2015 global climate deal that could transform market failures into market opportunities.
In the lead up to the Warsaw talks, global business is well aware that governments will need to overcome a number of significant roadblocks in order to reach a balanced and globally-effective outcome in the framework of the UNFCCC by 2015.
Diverse approaches
For a future agreement to be inclusive and effective, it will need to find common ground on a broad range of approaches, initiatives and mechanisms, under discussion both inside and outside the Convention, particularly in influential global forums such as the G20 and the World Trade Organization (WTO).
Currently, the lack of clarity on the future outcome and uncertainty over how it would work in practice curbs the pace of business investment and innovation, and decisions to pursue an economy with lower emissions.
The magnitude of the climate change challenge calls for an ambitious long-term public and private strategy
The private sector has a central role to play, given that it is at the heart of innovation, job and wealth creation.
Clearly, the magnitude of the climate change challenge calls for an ambitious long-term public and private strategy to enable the rapid development and uptake of new and existing "low-emissions" technological solutions to address our production and consuming patterns.
Investment and innovation are critical to addressing climate change while meeting the world's growing demand for energy. Governments must craft policies that enable innovators and investors from the private sector to confront the dual challenges of climate and energy. Smart policies can unleash investment and innovation, while uninformed policies can ultimately stall them.
Incentives for the private sector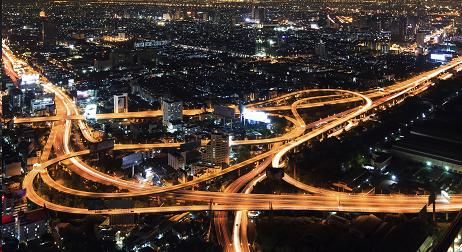 According to a recent study by the Climate Policy Initiative (CPI), global climate finance flows have stabilised at US$359 billion, or around US$1 billion per day – and have fallen short of even the most cautious estimates of investment needs. This shows how important it is for policymakers to deliver precious public resources in ways that create incentives for private investors to scale up and accelerate their investment in low-carbon and climate-resilient growth options. The study pointed out that the policymakers have to address the challenge that private investors invest their money when the returns on offer outweigh costs. It suggests that policymakers should develop enabling environments that encourage private investments.
Clearly, there is an urgent need to rebuild business's faith that investments – domestically and internationally – to low-emission solutions will deliver the promised savings and returns in time. The preference to channel climate finance domestically pointed out by the CPI study, stresses the likely impact of stable and trusted domestic incentives and regulatory frameworks in unlocking further private investment.
Global implementation of climate-friendly technologies is critical to the success of efforts to confront climate change. Developing country access to "low-emissions" technologies is central to this effort. In particular, it is vital to increase energy efficiency in developing countries, which are only one-third as energy efficient as developed countries.
Global business is working to develop climate change solutions across a wide number of areas, from energy- and resource efficient technologies, wind and gas turbines and solar water heaters,to more resilient and efficient construction and infrastructure, to financial products that catalyse climate and environmental friendly investments.
It is vital to increase energy efficiency in developing countries
Eliminating the barriers to trade in green goods and services would reduce their prices and enable their diffusion worldwide at the lowest possible cost. It would also provide incentives and expertise needed to enable developing countries to expand their production, use and export of climate-friendly technologies.
Enabling frameworks, including enhancing absorptive capacity and ensuring robust intellectual property rights, are critical for innovation, technology development and deployment. In the last 10 years alone, more than 200,000 patents have been registered worldwide for solar, biomass, fuel cell, wind, ocean, geothermal and other new climate-friendly technologies. These innovations would not exist without the legal certainty that intellectual property rights will be protected.
Governments have an important role to play in all of these issues – by keeping markets open for trade and investment, protecting intellectual property rights, fostering a sustainable innovation industrial policy, a coherent fiscal framework, and creating a stable, predictable environment where companies can plan and invest for the future.
Towards a green economy
Looking at climate change, trade, and competitiveness, urgent questions are being raised for the nations of the world. ICC urges international climate negotiators in Warsaw to workwith other international institutions to facilitate open trade and coherent investment towards a "green economy".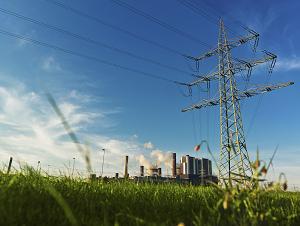 Furthermore, ICC encourages all parties to contribute to a global level playing field by addressing both environmental targets and competitiveness, fostering efficiency measures and pursuing mechanisms that work with the market within the context of each country's respective national circumstances.
As the world business organisation, with a global network reaching 6.5 million companies, chambers of commerce and business associations in more than 130 countries and primary business interlocutor and partner in key intergovernmental negotiations, ICC will contribute to constructive engagement and dialogue in Warsaw and beyond to help lead to a higher level of global policy coordination to address climate change impacts and lower emissions of greenhouse gases.