Green retrofits for buildings
The Empire State Building is one of the most visible examples of a trend that is occurring around the world – retrofitting buildings to make them more resource-efficient and climate-friendly.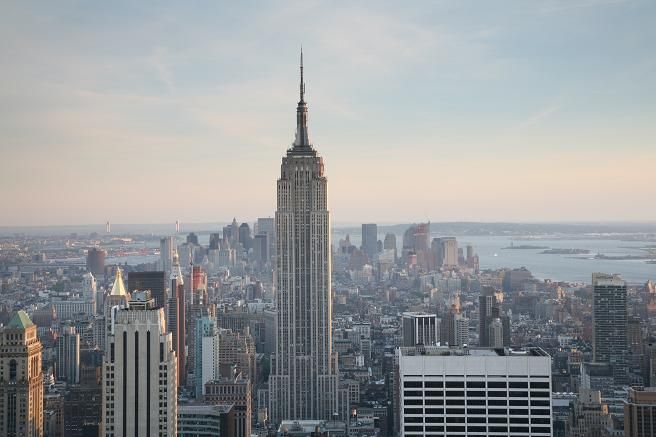 In 1931, when the Empire State Building opened its doors for the first time, it towered 102 storeys over New York City. Then the world's tallest building, it represented the best in architecture and technology, and epitomised the vast possibilities for a modern age. Today, while the Empire State Building's 'tallest' claim has been surpassed, it has become a symbol for a new, green age. A recent US$32 million retrofit, the largest of its kind in the United States, has encompassed everything from cleaning and re-insulating 6,000 windows to resealing the building's façade.
The result? A 40 per cent reduction in energy usage, translating into energy savings of US$4.4 million a year, savings of 105,000 metric tonnes of carbon over a 15-year period and a payback period of just over three years. The environmental upgrade has earned the building a LEED Gold for Existing Buildings certification from the US Green Building Council.
Carbon saving with retrofits
The United Nations Environment Programme (UNEP), the International Energy Agency and others estimate that buildings consume between 30 and 40 per cent of global energy, and are responsible for around a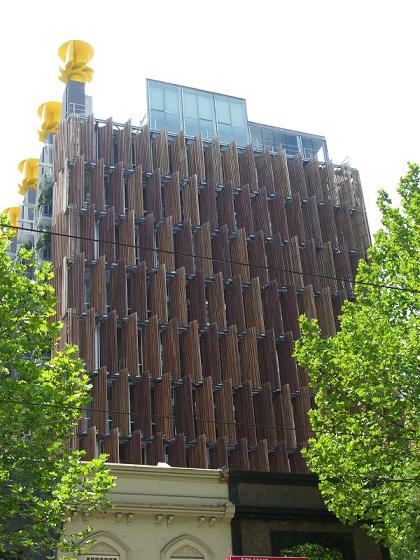 third of global greenhouse gas emissions. In some developed nations, these numbers are even higher. In addition, the building sector consumes nearly half of global resources. Yet hidden beneath these alarming statistics exists a real opportunity for dramatic change. The Intergovernmental Panel on Climate Change (IPCC) argues that global greenhouse gas emissions could be slashed by a third simply through better design and operation of our commercial and residentialbuildings. The largest savings for new buildings come from designing and operating buildings as complete systems; but the IPPC has found that retrofitting existing stock and replacing energy-using equipment would realise the largest portion of carbon savings by 2030.
UNEP argues that up to 90 per cent of a building's lifetime energy use is consumed during its operation – for heating, cooling, ventilation, lighting, appliances and so on. This means significant energy savings can be achieved through relatively inexpensive actions, such as upgrading insulation and replacing inefficient light bulbs, and switching to low energy appliances. More significant upgrades include highly efficient ventilation and cooling systems, solar hot water systems and multiple glazing.
Green leadership at the grass-roots level
In many countries, the retrofitting trend is being driven at the local government level. The C40 Cities Climate Leadership Group, which represents 40 of the world's largest cities, is focused on retrofitting existing buildings to reduce energy usage and greenhouse gas emissions. New York Mayor Michael Bloomberg, who is chair of the C40 initiative, has said that the effort to reduce greenhouse gas emissions and adapt to climate change will be won or lost in cities.
While cities play an increasingly important role in the transition to a sustainable built environment, there is also a general recognition that green building retrofit programmes can deliver on a range of other local priorities, such as job creation and human health.
Retro jobs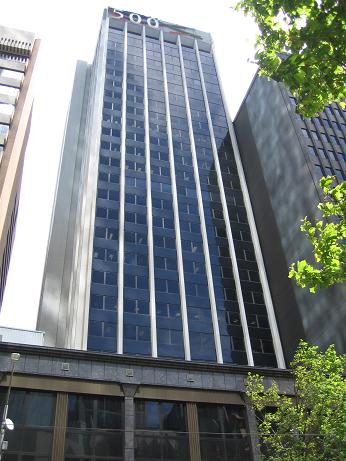 Retrofit programmes have the potential to support massive job growth. UNEP has found that investments in energy efficiency measures in buildings could generate 3.5 million green jobs in Europe and the United States alone. The Natural Resources Defence Council has calculated that five direct jobs and five indirect jobs could be created for every US$1 million invested in energy efficiency retrofits in the US, and similar job numbers support large-scale retrofit efforts in Australia and the UK.
In London, Mayor Boris Johnson's RE:FIT programme aims to retrofit 400 of the city's public buildings. Forty-two pilot projects have already been upgraded, including buildings owned by Transport for London, the Metropolitan Police, and the London Fire and Emergency Planning Authority. The total spend of £7 million (US$11 million) has reduced energy consumption by 28 per cent – and the cost will be offset after a payback period of seven years. "Retrofitting London is a win-win," Johnson has said. "Not only does it make perfect economic and common sense by cutting energy costs, but it also reduces carbon emissions and stimulates the capital's burgeoning low carbon economy, creating jobs and boosting skills."
In the US, the Environmental Protection Agency is running a 'Battle of the Buildings' in which 245 facilities compete to save the most on their utility bills through energy efficiency improvements. Over the border in Canada, the Better Buildings Partnership in Toronto has brought together building owners, managers and tenants to work on 1,896 energy efficiency projects. The combined energy saving is estimated at C$55 million annually. Impressively, the City of Toronto estimates the programme has created more than 80,000 jobs.
The World Business Council for Sustainable Development (WBCSD), a consortium of some of the world's leading companies, has laid out a roadmap for a transformation of the sector to reduce energy use in buildings by 80 per cent by 2050. The WorldGBC is partnering with the WBCSD on the next phase of this Energy Efficiency in Buildings initiative, which will harness the knowledge of the private sector to create a replicable process for widespread implementation of energy efficiency.
A green gold rush
In Australia, two-thirds of Melbourne's commercial buildings are receiving sustainable makeovers, with the '1200 Buildings' programme aiming to cut greenhouse gas emissions by more than 380,000 tonnes a year. Melbourne Lord Mayor Robert Doyle has said the programme would bring a "green gold rush" by generating around A$1.3 billion in economic activity and around 800 'green collar' jobs.
The 16 corporations who are signatories to the programme manage 30 buildings between them, and have committed to reduce their greenhouse gas emissions by 38 per cent. They plan to introduce a range of energy-saving technologies, from easy options such as lighting and natural ventilation, through to energy cogeneration systems, cooling towers and computerised building monitoring systems.
One of the signatories of the 1200 Buildings programme, Kador Group, has achieved an impressive result with its green retrofit of 500 Collins Street in Melbourne. Built in 1970, 500 Collins Street was the first refurbishment of a central business district commercial building to achieve a Green Star certification. The Kador Group commenced the progressive green renovation in 2006, achieving a 5 Star Green Star – Office v1 rating from the Green Building Council of Australia.
A range of environmental features were integrated into the renovation, including chilled beam air conditioning, energy efficient T5 light fittings and solar panels. As a result, the retrofit has delivered a 30 per cent saving in air-conditioning energy, a 50 per cent saving in energy from lighting and a further 15 per cent saving in energy from hot water.
A pre- and post-occupancy study found that the refurbished office delivered a 39 per cent reduction in average sick leave and a 44 per cent reduction in the monthly average cost of sick leave. Even more surprising, the new green office boosted typing speeds of secretaries by nine per cent and lawyers' billing ratios by seven per cent, despite a 12 per cent decline in the average monthly hours worked.
The evidence clearly suggests that, alongside the direct utility savings and job creation, green buildings can improve the health and well-being of occupants, enhance productivity, reduce staff turnover, reduce patient hospitalisation time, and even enhance student achievement in green schools. Both the direct and indirect cost savings of integrated green building strategies are real and significant.
So, what can local governments do to capitalise on the green retrofit movement? While not every city can be part of the C40 initiative, governments at the city level can take a leadership position by implementing green retrofitting programmes for their own buildings, and achieving green ratings for every project. Communicating successes and challenges, and providing case studies, can help the business and broader community to understand why investing in their own buildings can deliver the triple bottom line of people, planet, and profit.