Measuring carbon: the essential work being done in the field of low carbon technologies
Jane Burston, Head of the Centre for Carbon Measurement at the National Physical Laboratory, spoke to Climate Action about how the NPL is reducing uncertainty in climate data and helping to develop low carbon technologies.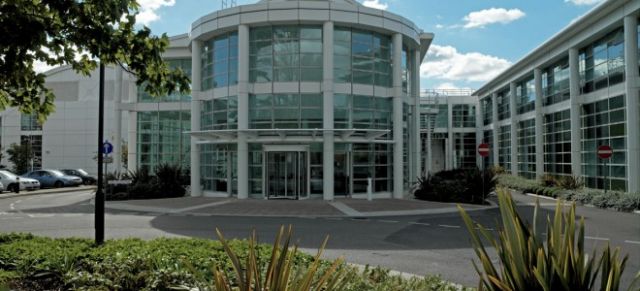 The National Physical Laboratory in London geared toward the science of accurate measurement and houses 388 of the worlds most extensive and sophisticated measurement science laboratories. The Centre for Carbon Measurement (CCM) at the NPL is working in the fields of carbon markets and accounting, climate data, and low carbon technologies, and the measurement work conducted aims to reduce uncertainties in climate data and develop low carbon technology.
From local scale renewable energy projects through to industrial-sized nationwide implementation – the CCM makes sure that new technology does what it says on the tin, doing the real-world tests that give network operators the confidence to roll out such technologies. Climate Action spoke to Jane Burston about the history of the CCM and the importnat role it is playing in the industry.
As the Head of the Centre for Carbon Measurement at the NPL, could you describe how the central mission of this organisation and how it works?
The National Physical Laboratory is the UK's national measurement institute. So it's essentially a science and technology lab aimed at doing the same thing that it was established for more than 100 years ago. Apparently, when he was doing the launch speech in 1902, the Prince of Wales said something along the lines of, "The purpose of the NPL is to affect a union between science and commerce." And that, in a nutshell, is what the lab is for really – making sure that the academic development originated at NPL is applied to industry to improve quality-of-life and economic development. So that's the NPL.
The Centre for Carbon Measurement was set up in March 2012, to bring measurement science to the issue of climate change. There are three themes that we're working on to do that. One is climate data, which is for enhancing the understanding of climate change by ensuring that the people can have confidence in the data that is used for climate modelling.
The second is carbon markets and accounting, which revolves around making sure that we have the processes and instruments in place to be able to implement policies to reduce carbon emissions. And the third area is low carbon technologies, which has two aims: Helping to develop new technologies, and helping to develop the verification of the performance of these new technologies.
You measure the positive effects of carbon reduction – can you give us some typical examples?
We measure greenhouse gas emissions directly and help feed into the carbon footprinting system or 'inventory', which then allows companies to do desk-based calculations of their emissions.
"We measure greenhouse gas emissions directly and help feed into the carbon footprinting system"
One example is a project we are working on for the Department for Environment Food and Rural Affairs (Defra) to measure methane emissions from livestock. Being able to do this means that we can test the impact of different interventions such as different feeds, or ways of looking after the animals, which might reduce the emissions.
Another project we did recently was for a small hydro scheme planned for the Thames. We calculated the carbon embedded in the system and due to be used in its construction. The community group planning the scheme is now able to see how long the scheme has to run for in order to become carbon negative – which was less than a year – and we were able to suggest ways of reducing the carbon footprint of the design by changing the materials used.
What other success stories have you had in helping local scale new renewable sources grow into more substantial providers?
We're currently doing a lot of work with the organic PV industry. Commercially available solar panels are made from silicon. Organic PVs are made from different, more flexible materials, which means they could have novel applications; such as on films covering windows to power your computer, or on a backpack to charge your phone.
"We're currently doing a lot of work with the organic PV industry"
It's predicted they'll be cheaper to produce as they could be 'printed' just like a newspaper. The challenge at the minute is they're less efficient than silicon and with a shorter lifespan, so we're helping to determine why that's the case to feed into the design of future models.
We've also got involved in discussions about what standards would be suitable for the industry once it reaches scale, so the public knows how this form of solar power compares to existing types.
How do you work out whether a renewable clean energy solution that works on a small scale, will perform well on a city scale, and also not create any negative effects?
You measure it! For example, you can test a solar panel in the lab, and in the real world, and be pretty sure that if deployed at scale then panels of the same quality and under the same conditions will work just as well. The challenges with scaling up small-scale renewables are all about the impact on the electricity grid infrastructure.
We did a project recently to measure the impact of solar panels on things like voltage and power quality on the grid. Having real world monitoring devices such as the 'digitiser' we designed for the project helps to inform how the energy input from current 'PV clusters' is managed, and also how a future smart grid could be designed.
What kind of equipment is used at the NPL and the CCM?
There's a range of different equipment. A lot of the work that we do is connected to instruments that go on satellites – so although we're not dealing with the actual satellite itself, we perform the calibrations of the instruments on the satellite. These are obviously very small pieces of kit because they have to go up into space.
In the emissions monitoring side of things, we have something called a DIAL van, which stands for Differential Absorption Lidar (light radar) – it's a mobile facility basically, a big articulated truck. It's basically a giant laser that points at sources of emissions, for example a landfill site, and it can detect emissions leaks and quantify the amount that's leaking. It reflects the light off the emissions and the signal back tells you about the emissions coming off.
We have also developed a thermal imaging camera, the same type that are used in buildings to see where heat loss comes from. This was developed by applying a carbon dioxide filter to a normal video camera, which was simple but effective. That particular piece of kit can't tell you how much carbon dioxide is there, but it can tell you where it is. So, you can see that the size of the equipment can go from a great big truck to a normal everyday video camera.
As regards low carbon technologies, there is a range of equipment and labs that we have. One is the energy efficient lighting lab, which has a goniophotometer – it's basically a black room with a very high ceiling and it has lots of different equipment for measuring light.
The political sphere could always make more progress on climate change; do you think the business world is better able to instigate more radical gains in moving the world closer to a carbon neutral economy?
I think it needs both. I was at a science conference that was part of the Doha Climate Change summit and there was a conference run by the United Nations Environment Programme. There were businesses there that said, "yes we are getting on with it," and from NPL's experience, we know that is the case. But at the same time there was a broad acknowledgement that national and regional policies really boost emissions reductions when it comes to the application of the technology. For example, the EU banning incandescent light bulbs – would change have happened without that on such a scale? No.
Manufacturers are driving additional innovation above and beyond European or national requirements but there will only ever be a limited market for those technologies without regulation.
Economies and businesses can be notoriously slow to change and sluggish in adopting new models, what kind of challenges hinder the move towards a low-carbon economy present?
Well I think it's hard. I was recently thinking about cities. A lot of the work that we do is with the sort of technology that will be deployed in cities and a lot of the rest of the work that we do is with large single point source emitters, like power stations and the deployment of the technologies.
We engage in the technology development and the verification part, which is important to the existence of the technology and the uptake – but the really hard bit for cities is the fact that it requires behaviour change on a large scale. It needs very wide adoption – and for that you need to change hearts and minds.
Do you think that reducing our carbon output and capturing carbon emissions is a significant wealth generating opportunity across a broad spectrum?
"Stricter environment regulation in a country actually supports innovation and enhances international competitiveness"
As far as the green technology businesses go, yes there is certainly opportunity there. It reminds me of an interesting theory by a professor Porter from the US, I think that the theory is from the early 90's, and it's about how stricter environment regulation in a country actually supports innovation and enhances international competitiveness, because it forces businesses to adapt – then later, when everybody else is having strict environmental regulations applied, you'll already have developed the technology in your country and you'll be better placed to exploit the business opportunities.
I think that China is recognising this, and if other countries don't start jumping on the same bandwagon, then they'll be likely to be left behind.
The NPL is UK-based but do you conduct work internationally as well?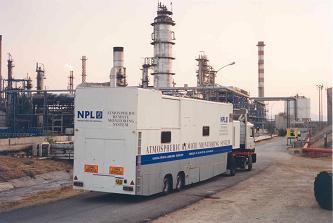 Yes, we are the UK's national measurement institute and it is ultimately owned by the government, but it's not a government department. We do get government funding but we take on commercial projects and we apply for funding through the technology strategy board. So we are an arms-length government organisation.
As far as our international links go, we are part of a network of other NMIs around the world, but at the same time we do take on a lot of work internationally.
So with the DIAL van that we talked about earlier, we have done a lot of work out in Norway and continental Europe – measuring leaks or fugitive emissions from refineries or plants. And we also do a lot of work in the US directly for the environmental protection agency, because we have some world leading technology.
What do you think the energy sector and the sustainability industry will look like in ten years time?
Even without huge amounts of progress on an international climate change agreement you can still envisage the share of renewable energy going up significantly in the next decade. Energy security and rising oil prices are reasons in themselves to ensure more local and renewable generation assets are available.
With that will come the need to balance out the intermittency of renewables. Gas generation or nuclear are both means of providing a stable base load, but other factors are likely to mean that energy storage starts to play a much larger role in ten years. What I can't predict is which type of storage solution will come to the fore.
.