Maria Lettini discusses ESG challenges around livestock production and animal farming
Ahead of the Sustainable Investment Forum Europe taking place in Paris on the 12th March 2019, we caught up with Maria Lettini, Director of FAIRR Initiative, to discuss ESG challenges around livestock production and animal farming.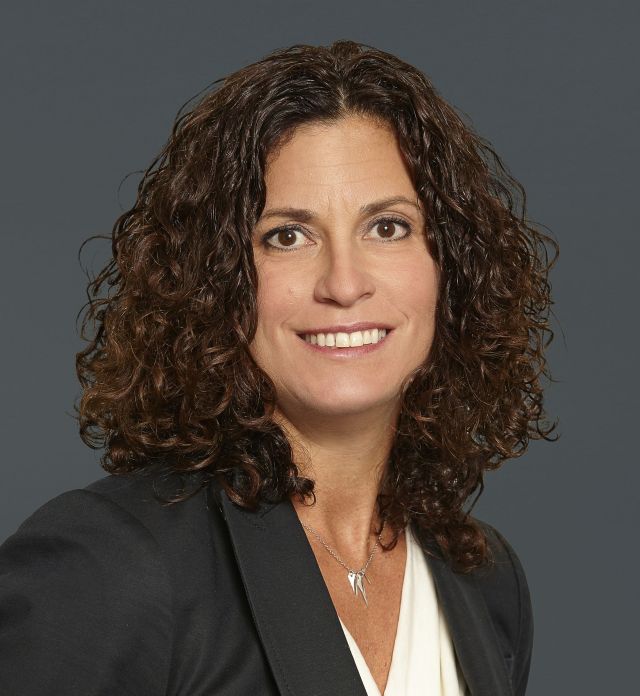 Ahead of the Sustainable Investment Forum Europe taking place in Paris on the 12th March 2019, we caught up with Maria Lettini, Director of FAIRR Initiative, to discuss ESG challenges around livestock production and animal farming.
What themes of ESG are you expecting to rise on the agenda of investors in year?
I believe that all aspects of the global food system will come to the fore and through various lenses. Through the lens of the SDGs, food relates to numerous --but even if you just address SDG 2 and 12 (Zero Hunger and Responsible Production & Consumption), there are significant challenges with our current system which affect the long-term value of investor portfolios.
Going to the heart of this conference—climate. The global food system and the material financial impacts from climate change as well as to climate change targets are undoubtedly significant. The Paris Rulebook, agreed at COP24 in December, will ensure that climate, and aligning with a 2C pathway, remains high on the agenda. Although this will impact all sectors, the food and animal agriculture will be a primary focus as the need to address this sector's environmental impacts becomes more urgent. Consumer awareness is also increasing, with millennials opting for more for more sustainable food products - as evidenced by the rapidly growing plant-based market globally. I think that's also why health and nutrition themes around food production and consumption have also come in to the investor purview – and with good reason: there is a material economic benefit to ensuring healthy and nutritious food is accessible to all.
Could you explain what your key areas of focus are at FAIRR right now? What are you most excited about?
We are excited to be launching our new report on the ESG impacts of intensive farming in aquaculture next month, and the second iteration of the Coller FAIRR Index is highly anticipated because it is the world's first assessment of the ESG performance of the animal protein sector. Last year, it analysed 60 global intensive farming companies and found that 36 large companies worth $152 billion were at 'high risk' on environmental, social and human health issues. We're also soon to get the first set of results from our investor engagement with the global fast food sector challenging companies to set tough targets to reduce the greenhouse gas emissions and water usage of their meat and dairy suppliers. We will also have updates on how the global fast food and restaurant companies are doing in terms of improving antibiotics stewardship in their livestock supply chains, and how food retailers and manufacturers are de-risking their soft commodity supply chains while capitalising on the growing market for plant-based products by embarking on protein diversification strategies.
For people who aren't up to speed with ESG challenges around livestock production and animal farming, what are the main things they should be aware of?
It's important to realise that most of the world's meat comes from intensive animal production systems and the we are talking about huge related supply chains from pharma and feed - to producers, processors, global food manufacturers, restaurants and retailers. It's imperative that investors consider the sustainability impacts - particularly around antibiotics and climate change. The rampant overuse of antibiotics by the global meat suppliers poses a grave danger to humanity. Alarm bells are starting to ring and there is a growing body of research which points to the food system being at the heart of bacterial resistance to antibiotics. These are the antibiotics that are of critical importance to human health- it's very scary. Antibiotic resistance is one of the world's most rapidly emerging public health threats and is already responsible for around 700,000 deaths per year.
Meanwhile as climate change soars to the top of the global agenda, the intensive livestock sector needs to come to grips with the fact that it is responsible for 14.5% of all greenhouse gas emissions. That's more than the entire transport sector- even without accounting for the feed used to produce these animals --which takes emissions upwards to somewhere between 30-40% of GHG emissions, depending on estimates. Shifting towards more sustainable protein sources, including plant-based and other alternative proteins, will make the global food industry more sustainable and can play a key role in achieving climate goals such as the Paris Agreement.
What are the first things investors can do to assess ESG risks in their portfolio related to intensive livestock production?
First, a recognition of the ESG risks associated with intensive livestock production and how this affects food companies across the value chain is crucial. By joining FAIRR's collaborative investor network, investors can access research and data, such as the Coller FAIRR Index, which can be used to assess large meat suppliers; or, when looking to the downstream companies, such as food retailers and manufacturers, FAIRR's evaluation frameworks are an essential tool.
Investors can also choose to take a more proactive approach to collaborative dialogue with corporates by joining one of FAIRR's collaborative engagements which allows them to play a central role in catalysing tangible improvements to corporate practices in the global food industry.
You're speaking on a panel at our upcoming Sustainable Investment Forum Europe in Paris in a couple of weeks. Could you explain what attracted you to the event and why sustainable investment events are important?
We liked the idea of a focused event on the climate risks and the urgent need for capital market action. The transition to a low carbon economy flags up not only the high emitting sectors, of which food is one of the largest, but also the associated physical, economic, social and potentially litigation risks associated with inaction. However, we shouldn't ignore the possible investment opportunities. So, on one hand we can highlighting companies which appear to best placed to capitalise on strategic competitive advantages, but on the other, we need to understand the pipeline of new innovative technologies which have the potential to disrupt some of these long standing, somewhat antiquated industrial models. We think that's where FAIRR fits in. FAIRR's collaborative institutional investor network now has over 280 investor supporters with combined assets of over $12 trillion. We provide expert research and data on the risks and opportunities associated with the global food system, with the particular focus on meat, fish and dairy production and its associated consumption trends. We believe we help to fill a knowledge gap in the market - particularly on the climate front - so this event was especially appealing.
FAIRR Initiative is a Strategic Partner at the Sustainable Investment Forum Europe, taking place on 12 March 2019, find out more here.
Visit FAIRR Initiative's website here.