Emma Howard Boyd on what investment is needed to grow low-carbon industries
Ahead of the Climate Innovation Virtual Forum 2020 on Wednesday 1 July, we caught up with Emma Howard Boyd, Chair of the Environment Agency, to discuss what industries offer the best opportunities for a green recovery.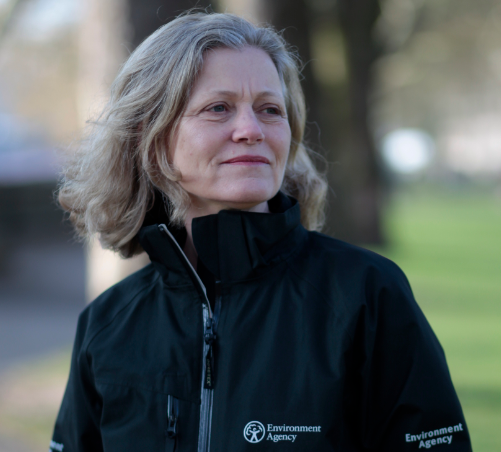 Q. Why do you think the Green Recovery is essential as we look to BuildBackBetter?
A. Building back better always makes sense whatever impacts we endure, pandemics or storms. Investors should be looking at the resilience of their portfolios given the increasing impacts of climate change and finance projects that create infrastructure for the climate of the future and develop skills needed for a cleaner, greener and fairer economy.
Q. What industries/technologies/projects offer the best opportunities to create clean jobs whilst keeping us on a pathway to net-zero?
A. A lack of STEM skills is estimated to cost industry £1.5 billion a year in recruitment, inflated salaries, and additional training costs.The EA's Environmental Science Degree Apprenticeship gives young people an opportunity to start a career in our sector straight out of school, while undertaking a degree-level apprenticeship. Our Flood and Coastal Engineering Higher Education programme has helped over 400 people to get jobs in the flood sector. This is only part of our modest contribution towards the workforce needed for a climate resilient economy, but more organisations need to ask if they have the skills for the future.
Q. Where should public and private sector investment shift towards to ensure we grow low-carbon industries and avoid future lock-ins?
A. With DEFRA, we recently launched a programme financing nature-based solutions with the Esmée Fairbairn Foundation and Triodos Bank.
One example is the building of leaky dams, the creation of bog, and the rewetting of peat, on 70 hectares of the River Wyre catchment by the Rivers Trust.
This will help to reduce flooding, create new habitats, and store greenhouse gases. The seed investment will allow allow upfront investment to be reimbursed by the beneficiaries of a healthier environment.
We hope to inspire investors to scale up such projects around the world.
---
Emma Howard Boyd will be speaking at the Climate Innovation Virtual Forum 2020 on Wednesday 1 July to discuss how the UK can use the net-zero emission target as a pathway for economic recovery post pandemic. Join her and other industry leading experts by registering for free today.