Dr Jeremy Tomkinson: founder of the NNFCC on the crucial role of bio-based technologies
The National Non-Food Crops Centre was founded in 2003 and has grown to become a leading consultancy focused on understanding biorenewable markets and technologies. The NNFCC offers global companies pioneering services and acts as an advisor to the UK Government. NNFCC's CEO, Dr Tomkinson, spoke to William Brittlebank at Climate Action to discuss the future of the industry.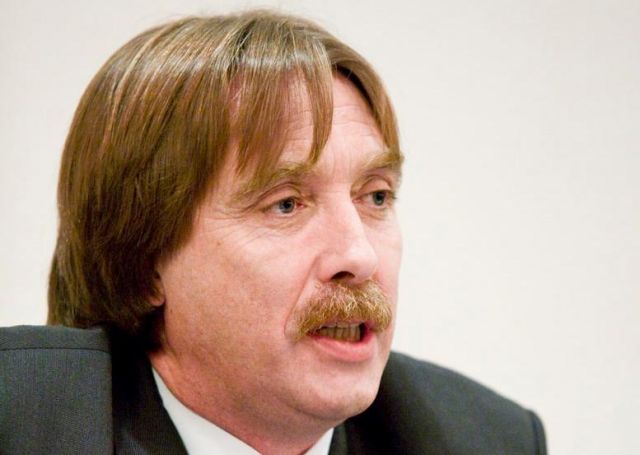 The National Non-Food Crops Centre was founded in 2003 and has grown to become a leading consultancy focused on understanding biorenewable markets and technologies. They offer global companies pioneering services and acts as an advisor to the UK Government. Dr Jeremy Tomkinson, CEO at the NNFCC, spoke to William Brittlebank at Climate Action to discuss the future of the industry.
As the founder of the NNFCC, could you let us know what was behind your inspiration to set-it up, and the background to your interest and passion within organic chemistry?
Every time we switch on a light bulb, drive a car or throw away a plastic bottle it hides the fact that in a fleeting moment we have lost something which has often taken millions of years to make. Our insatiable appetite for fossil fuels is clearly unsustainable and I have spent most of my professional career promoting renewable alternatives that not only benefit the environment but offer practical businesses solutions. This was an ambition shared by the UK Government when they asked me to set-up the National Non-Food Crops Centre in 2003 and is the reason behind our current success as an international consultancy.
Broadly, what benefits can bio-based technologies provide business and government, both in terms of increased sustainability and the creation of bio-technology based industries, products and services?
Bio-based technologies – whether they are being used to make heat, power, fuel or chemicals – allow us to reduce our reliance on fossil fuels. This will ultimately help reduce greenhouse gas emissions in the atmosphere and alleviate the pressure on businesses and on families caused by the escalating costs of energy and materials.
The development of bio-based technologies has helped to create a hugely successful industry, supporting millions of jobs worldwide and driving investment not only in developed countries like the UK but across the developing world too. Projects in Africa and South East Asia are helping mitigate the damaging effects of climate change and improve quality of life by providing an alternative income to people like arable farmers, who are struggling to earn a living.
What is the current scale of the 'bio-economy' and, outside of the UK, what level of awareness or understanding is there about the industry?
Biomass has been used for centuries to make heat and power. But new technologies are helping to unlock the potential of biomass in other markets. In recent years we've seen the range of uses for biomass grow rapidly and there are now bio-based alternatives to almost all products made from fossil fuels, including jet fuel, natural gas and even durable plastics. Over the next decade the market is set to expand significantly and it has been estimated that the global bio-based economy could be worth US$295 billion by 2020 – making it one of the fastest growing industries in the world.
What do you feel are the opportunities and barriers to development within the bio-based technology sector, both within the UK and globally?
The fossil fuels industry has had over a hundred years to develop and grow, but bio-based technologies are relative newcomers to the market – especially in large-scale applications like commodity chemicals and fuels.
In some cases bio-based products can be made just as cheaply as those made from fossil fuels, like 1,3-propanediol which is a chemical used in personal care, textiles and a whole range of other everyday products. In other cases they are more expensive; this won't last forever but in the meantime it is important to close the cost gap as much as possible.
Some bio-based products will command a 'green' premium or offer novel functionality, such as bioplastic bottles and compostable packaging. In other cases the consumer will have less of a role to play. In high volume, low value markets like road transport biofuels and biomass used in heat and power production it is important that there are the necessary incentives in place to encourage investment.
However, with reductions in public financing, the margins for products made from biomass remain finely balanced and it is important that research and development helps to bring down costs and ultimately make processes more efficient. It is also important that the many benefits that biomass can deliver are communicated effectively so the market can continue to grow.
As both an advisor and delivery partner to the UK Government, could you describe how the NNFCC works with them and do you work with, or have plans to work with, other governments globally?
NNFCC was initially set up by the Government as a national centre to promote alternative markets for agricultural products; we've since grown to expand our work to include household and commercial waste, as well as wood and forest residues. We now work with a whole host of businesses around the world but we still maintain a strong relationship with the UK and EU Governments.
As a principal adviser to the UK Government on bioenergy and bio-based products, we provide evidence to support the development of Government policy. We are also involved in a number of projects around the globe and are currently working with the European Commission on the Bio-Base Europe and EnAlgae projects to look at the development of the bio-based economy in Europe. I am also the current President of the European Renewable Resources and Materials Association (ERRMA) which is a cross member state body comprised of the key agencies and institutes responsible for renewable resource development in Europe.
Do you feel bio-based technologies present an opportunity for developing nations to establish productive industries within these sectors?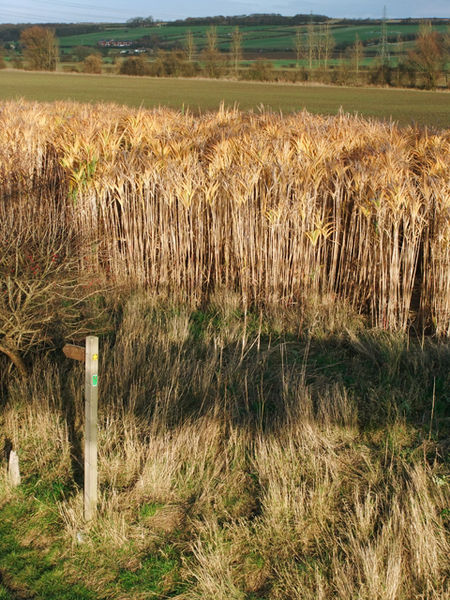 Developing nations have the potential to leapfrog more developed nations, because they do not have the anchor of fossil fuels holding them back. Bio-based technologies hold huge potential for developing nations as a means of driving investment, creating jobs and increasing quality of life.
The challenges are naturally going to be different in developing nations compared to countries like the UK, but that doesn't diminish the potential for bio-based technologies in these areas. In fact many developing nations have access to large amounts of biomass and this provides a vital source of income for many farmers and foresters.
We've found that in the absence of centralised national grids, smaller community driven projects are helping drive the uptake of combined heat and power wood fuel boilers and anaerobic digestion plants. The chemicals and plastics industries are also looking to these developing markets as potential new avenues for bio-based products. But development needs to be done sustainably and it is important land rights are respected and we help preserve the unique environments that we have squandered in the developed world.
Sponsored Content
The NNFCC has established an impressive client roster including the likes of Rolls Royce, British Airways and BASF. Can you explain how you've helped, and are advising clients such as these?
Clients often come to us looking to understand the opportunities and assess the feasibility of entering the bio-based technologies sector. We've worked with a range of clients from family run businesses looking to convert farmyard waste to biogas in an anaerobic digester, all the way up to multi-national corporations looking to pioneer the move towards more sustainable alternatives to fossil fuels.
We're currently working with the likes of British Airways, INEOS, Royal Dahlman, Rolls Royce, BASF, Braskem, Azko Nobel to name a few. We are particularly excited to be working with British Airways who are developing the world's first facility to convert waste biomass to jet fuel. NNFCC are advising British Airways on the sustainability implications of their venture and have provided technology support to ensure the project delivers value for money.
What is the business-case for more companies to consider the greater use and production of bio-renewable materials?
In comparison to energy and fuels, where the market is mandated, the role of the consumer is far stronger for bio-based materials and products. This is because the market is much smaller and there is far more consumer choice. Consumers are increasingly familiar with words like 'green', 'sustainable' and 'environmentally-friendly', and this is having an impact on what they buy.
Studies have shown that nearly 50 per cent of consumers say environmental issues effect their purchasing decisions. Consequently brands are looking to take advantage of this by investing in 'green' products like recyclable bioplastics, compostable packaging and renewable building materials. But brand owners need to take care that these products truly deliver environmental benefits otherwise consumers will see it as 'green wash'.
Could you give us an idea as to some of the most innovative uses of bio-technology by business in the efforts to increase sustainability?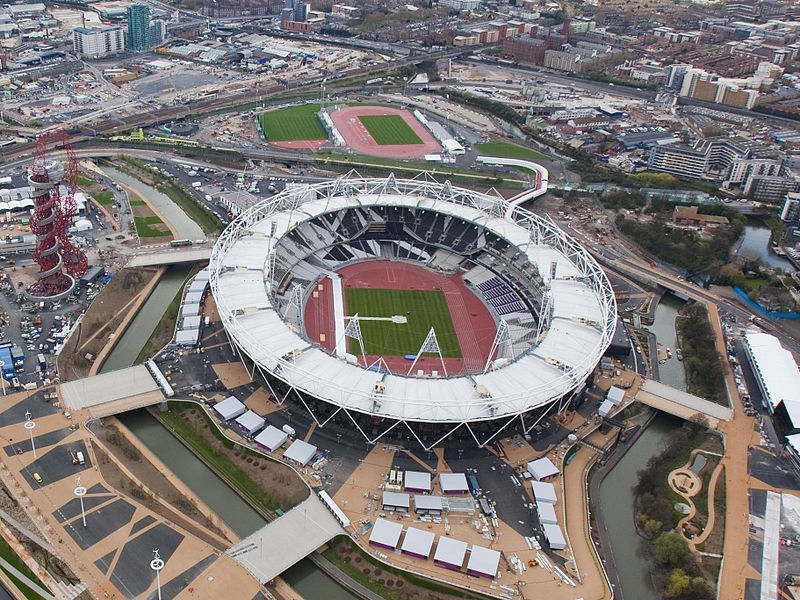 Last year we worked with the organisers of London 2012 to help reduce the waste produced during the Olympics. As part of their commitment to host the very first zero waste Olympics, the organisers of the Games approached NNFCC for advice on how they could reduce packaging waste.
NNFCC worked with a group of leading packaging manufacturers and suppliers, to source more environmentally-friendly packaging and find better alternatives for end-of-life disposal. As a result many of the fast food wrappers, sandwich boxes and drink cartons served within the Olympic Park were made from compostable materials, allowing them to be turned into a fertiliser and soil conditioner with a hugely reduced carbon footprint.
This novel use of compostable packaging – along with a strong commitment to recycling – helped to divert 8,500 tonnes of waste from landfill during the Games. It also demonstrated to the general public the simplicity and practicality of using compostable and recyclable packaging. We're now sharing our experiences from London 2012 to help other event organisers reduce waste and meet their environmental targets.
How do you feel the increasing demand for bio-fuels and bio-energy can be balanced alongside the fears of food security and the demand for more intensive farming for subsistence crops?
It's an important concern but also a complex one. According to the Food and Agriculture Organization of the United Nations we could more than double the amount of land currently in crop production around the globe, from 1400 million to over 3300 million hectares.
However, not all of this land can sustainably be brought into cultivation. Population growth, protection of food security and changing diets will increase competition for land dramatically. We also need to protect our ecosystem services, forests and areas of high biodiversity against exploitation.
Research suggests this will leave between 250 and 800 million hectares of land available for other uses. But precisely how much of this land will be needed to satisfy the growing demands for bioenergy, biofuels and bioplastics remains a source of uncertainty. Our estimates suggest that anywhere between 110 and 900 million hectares may be needed to support the growing demand for bioenergy, biofuels and bioplastics.
What affect this will have on food prices is also difficult to predict. The European Commission has said that current biofuels development in Europe has increased commodity food prices by between 1 and 4 per cent. However, the impact on actual food prices will be smaller and other industries will have a far greater impact on food prices, such as the textiles industry.
In terms of increasing renewable energy, what do you feel the scope is for bio-energy to form part of the overall energy mix across the next 50 years?
Sustainably-sourced bioenergy is an important means of delivering consistent and on-demand heat and power. This is something which other renewables, like wind and solar power struggle to do. This makes biomass used in heat and power production hugely important – not just in the UK but in developing countries to. The International Energy Agency predicts that the global supply of bioenergy will double between now and 2050. In particular, biomass could account for around 7.5 per cent of our electricity requirements by the middle of the century. So we really are just at the tip of the iceberg.
What do you feel the landscape of bio-technology production and usage will look like 2050?
We are seeing strong growth in various sectors of the bio-based economy and bio-technology production and usage is really starting to take off. Some areas, like durable bioplastics, are seeing market growth in excess of ten per cent a year.
The global bio-based economy – including the production and use of all forms of biomass – could be worth US$295 billion by 2020. By 2050 the market is likely to be even larger and it is important that companies capitalise on the opportunities available to them and that Governments ensure this development is done sustainably.