ON DEMAND
Climate Innovation Virtual Forum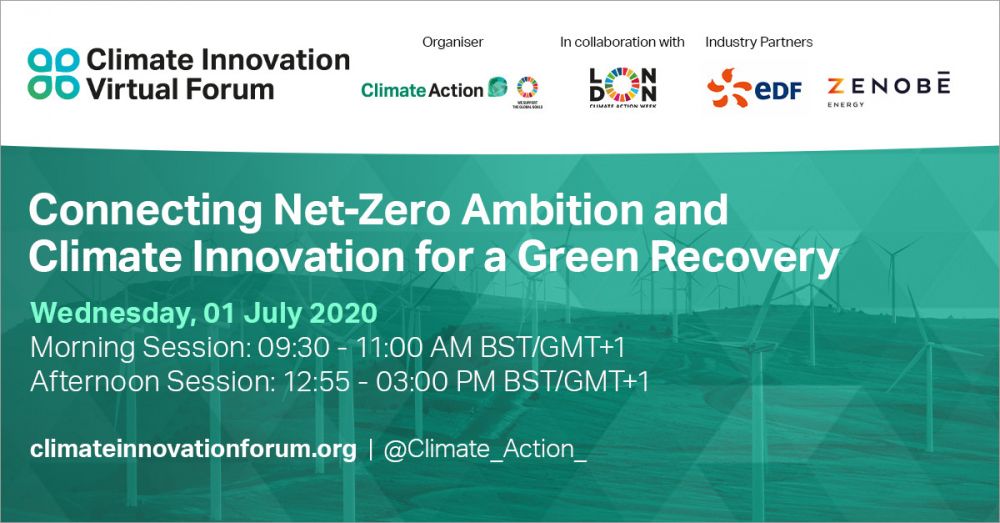 About this webinar
As we navigate these uncertain times and as the government, businesses and industries consider life after lockdown, decisions we make today will decide the future we rebuild. The Forum's agenda poses the question: Can the UK's net-zero ambitions create a pathway for a green recovery?
Building on the success of 2019's inaugural Forum – the largest multi stakeholder event during LCAW 2019 – we connected local regional and national climate ambition with private sector innovation, technology and finance to Build Back Better.
The programme explored how economic recovery packages can boost our economy in the short term whilst keeping us on track for net-zero emission by 2050. Our expert panellists and speakers discussed the role of policy, innovation and finance as we seek to create a more resilient future and scale low carbon industries and technologies.
Enert your details to get on demand access to all 3.5 hours of content!