World's first ocean clean-up system launched in San Francisco
A supply ship has set sail in San Francisco in an attempt to clean up the ocean.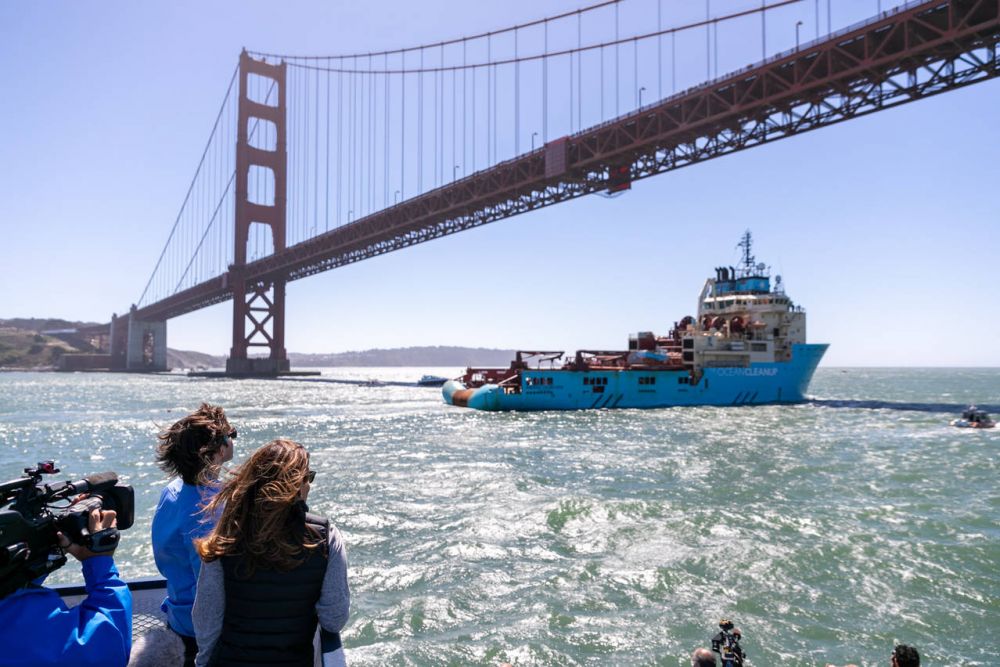 A supply ship has set sail in San Francisco in an attempt to clean up the ocean.
The ambitious project aims to clean up 50 per cent of the 80, 000 tonnes of plastic located in the infamous Great Pacific Garbage Patch within five years.
The boat, which departed on September 8th 2018, is now on its way to a test stop, for a 2-week trial before continuing its journey toward the Great Pacific Garbage Patch, 1,200 nautical miles offshore. Some of the plastic in the garbage patch dates back to the sixties.
The Ocean Cleanup, developed by Dutch inventor Boyan Slat, is working with Maersk to complete this journey. Mr Slat, said: "The main mission is to show that it works, and hopefully then in a few months from now, the first plastics will arrive back into port, which means that it becomes proven technology."
Once the plastic has been collected from the ocean it will be brought back for recycling and then sold, the profits will then fund future Ocean Cleanup projects.
Steen S. Karstensen, CEO of Maersk, said: "We are truly proud to be supporting the installation of the Ocean Cleanup's first system. Large towing operations have been a part of Maersk's Service Supply's work-scope for decades. It is rewarding to see that our marine capabilities can be utilised within new segments, and to support solving such an important environmental issue."
Global plastic production has risen steadily since the 1950's, this has resulted in a number of problems for our oceans and, in particular, marine life.
This news follows the start of the United Nations ocean treaty conference, set to create policy for the high seas over the next two years.
To find out more about the Ocean Cleanup click here.
Photo Credit: The Ocean Cleanup/ Pierre Augier