World's first hydrogen-powered train opens in Germany
Germany has launched a, first of its kind, hydrogen train named the Coradia iLint.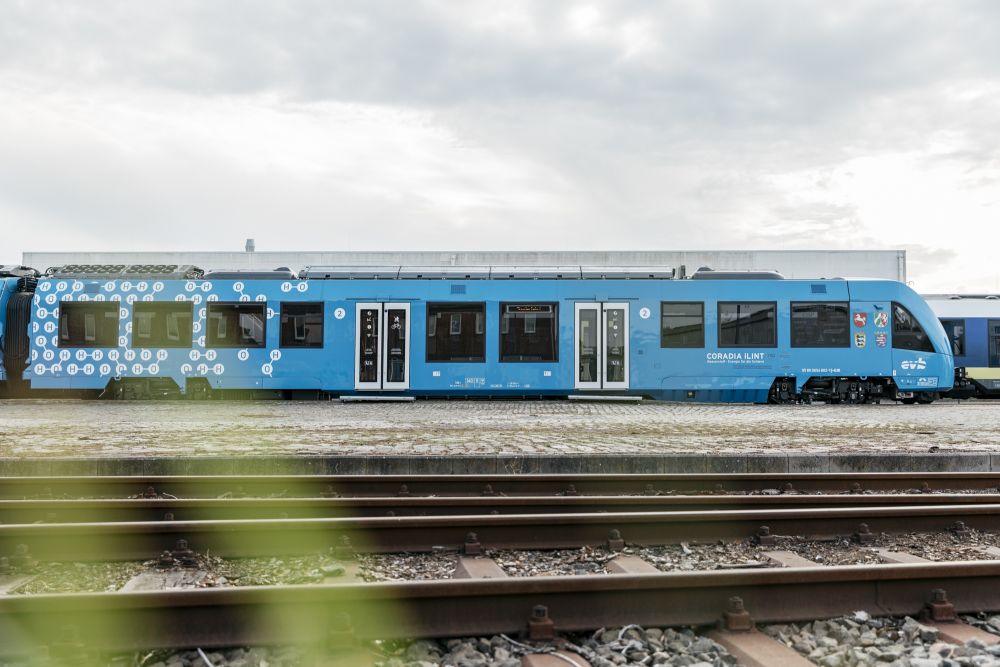 Germany has launched a, first of its kind, hydrogen train named the Coradia iLint.
The train, made by Alstom and equipped with fuel cells which convert hydrogen and oxygen into electricity, has a range of 600 miles on a single tank of hydrogen, similar to that of diesel trains.
From 17th September onwards, two such trains will enter commercial service according to a fixed timetable in the German state Lower Saxony.
Lower Saxony's Minister of Economy and Transport department has supported LNVG's purchase of another 14 hydrogen trains with an investment of more than €81 million.
Henri Poupart-Lafarge, Chairman and CEO of Alstom, said: "This is a revolution for Alstom and for the future of mobility. The world's first hydrogen fuel cell train is entering passenger service and is ready for serial production. The Coradia iLint heralds a new era in emission-free rail transport. It is an innovation that results from French-German teamwork and exemplifies successful cross-border cooperation."
The federal government has also decided to invest in the project.
Enak Ferlemann, Federal Government Commissioner for Rail Transport and Parliamentary State Secretary of the Federal Ministry of Transport and Digital Infrastructure, said: "Hydrogen is a real, low-emission and efficient alternative to diesel. These trains can be operated cleanly and in an environmentally friendly way, especially on secondary lines where overhead lines are uneconomical or not available yet. We therefore support and fund this technology, in order to expand it."
This project could kick-start similar models in other countries in a bid to reduce the use of diesel-based transport. Recently, the German city Frankfurt has received a court-ordered diesel ban to ensure that pollution levels keep within the city limit.
In similar news, California is currently constructing their first high speed rail to run on 100 per cent renewable energy.
Photo Credit: Alstom