UN chief calls for action on Paris climate agreement
UN Secretary General Ban Ki-moon has called on nations to implement the Paris climate agreement that was signed in December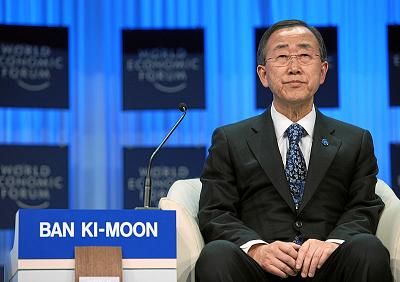 United Nations' Secretary General Ban Ki-moon has called on nations to implement the Paris climate agreement that was signed at the COP21 climate summit in December.
The UN chief was speaking at the World Economic Forum in Davos, Switzerland and warned that global economic development will be hindered if the agreed targets to reduce carbon emissions and combat climate change are not achieved
Mr Ban said: "Climate change undermines development gains. If we do not properly police this Paris agreement, then the remaining 16 sustainable development goals will be undermined."
Laurent Fabius, the French Foreign Minister and a key player at the COP21 conference, also urged world leaders to enact the Paris agreement.
Mr Fabius said: "We have problems today in Europe because of some hundreds of thousands of people emigrating. But if it is a question of thousands of millions of people, what will happen? And, at the end of the day, it is a question of war and peace and I think this agreement is a major pillar for security."