Renewables generated 10% of US electricity in March
Combined wind and solar energy accounted for more than 10 per cent of U.S. power generation in March; the highest ever share of renewable energy in the nation's power mix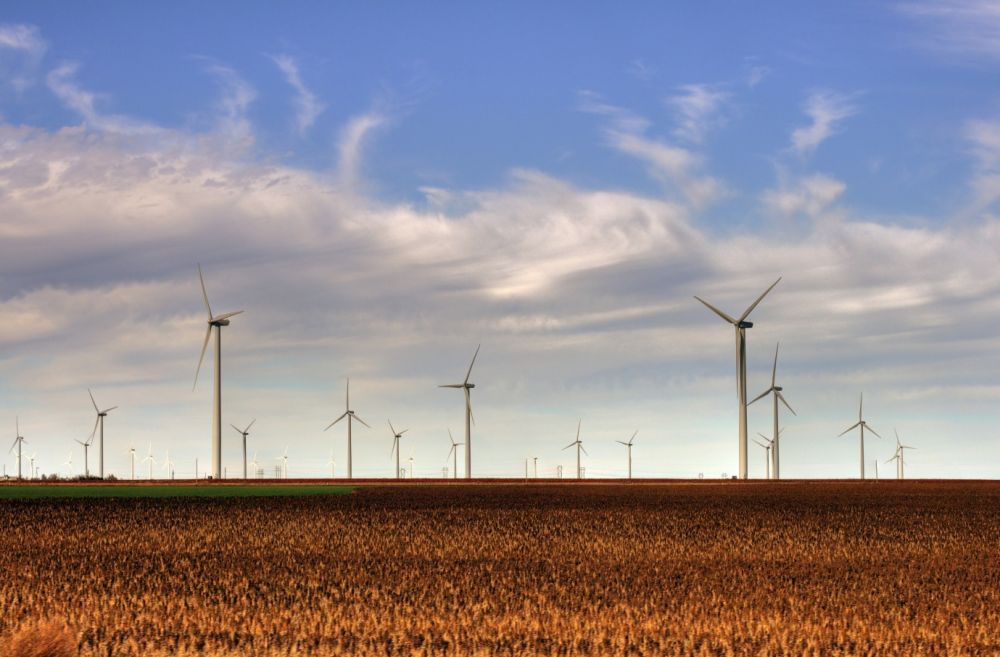 Combined wind and solar energy accounted for more than 10 per cent of U.S. power generation in March; the highest ever share of renewable energy in the nation's power mix.
According to the U.S. Energy Information (EIA), citing data for March in its Electric Power Monthly, electricity generation from both of these energy sources has grown with increases in wind and solar generating capacity.
On an annual basis, wind and solar made up 7 per cent of total U.S. electric generation in 2016, the agency said in a statement on Wednesday 14 June.
Specifically, wind supplied 8 per cent of U.S. electricity and solar produced 2 per cent.
In fact, the U.S. has celebrated its best quarter since 2009 at the beginning of this year, installing 2,000 megawatts (MW) of new capacity, according to the American Wind Energy Association (AWEA).
In 2016, wind turbines produced 5.6 per cent of power generation, with utility-scale solar contributing 0.9 per cent and small-scale solar 0.5 per cent, bringing the cumulative total for the year to 7 per cent.
Based on the annual data for 2016, Texas accounted for the largest combined amount of wind and solar energy generation.
Together, wind and solar energy accounted for more than 60 per cent of new generating capacity added last year, adding 8.7 gigawatts (GW) and 7.7 GW respectively.
Solar power installations almost doubled last year compared to 2015; however, in almost states wind accounted for a larger share of total electricity generation than solar.
Based on seasonal patterns in recent years, the EIA projects that electricity generation from wind and solar energy sources are likely to exceed 10 per cent of total U.S. power generation again in April 2017.
To receive similar news articles, sign up to our free newsletter here.