Number of plug-in vehicles in UK up by 366%
Number of ultra-low emission electric vehicles in the UK has more than tripled over the past year, according to RAC Foundation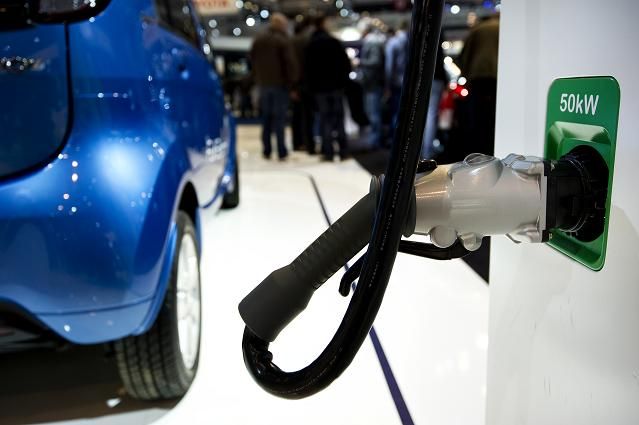 The number of ultra-low emission plug-in vehicles in the UK has more than tripled over the past year, with grants from the Government helping to promote plug-in cars across the country, according to the Royal Automobile Club Foundation for Motoring.
A total of 9,046 ultra-low emission vehicles were registered in the first quarter of 2015 – a rise of 366 per cent from the same period in 2014.
By the end of March this year there were nearly 29,500 plug-in vehicles on the road in the UK eligible for the grants, an increase of 37 per cent on the final quarter of 2014 and three times the number on the UKs roads at the start of 2014.
Under the current government schemes, buyers of plug-in hybrid cars and vans are eligible for a £5,000 and £8,000 grant respectively.
There is concern that the rate of growth in the market will slow if subsidies are removed and Steve Gooding, director of the RAC Foundation said: "For the time being that is still dependent on a government grant…The challenge for manufacturers will be to offer economically attractive options when the grants get reined in."
There are 30.7m cars and 3.6m vans licensed in the UK with plug-ins only accounting for 0.09pc, or one in every 1,164 vehicles.
Gooding added: "Over the last 12 months the number of ultra-green cars and vans on our roads is up by 240 per cent… which suggests that if the industry can offer the style of vehicles motorists want at a competitive price they will vote with their wallets."
Andrew Jones, the British governments Under-Secretary of State at the Department for Transport, said: "I am delighted to see such a huge rise in the number of people buying ultra low emission vehicles. The Go Ultra Low campaign is making low emission vehicles an increasingly popular choice and the government is investing £500 million over the next five years in making them more accessible to families and businesses across the country. It's a great example of Britain leading the way in developing sustainable transport options that are affordable for everyone."