Mexico City issues ban on cars
The Mexico City government has ordered all cars to stay off the city's roads for one day a week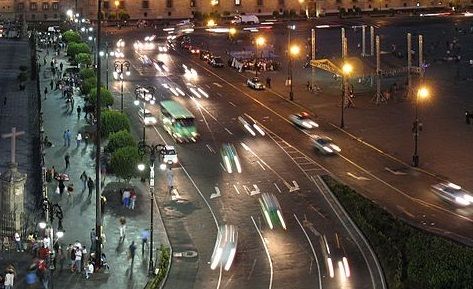 The Mexico City government has ordered all cars to stay off the city's roads for one day a week in response the capital's severe air-quality crisis.
Until this week vehicles have been exempt from the city's "no circulation" regulations if owners obtain a sticker from a smog-assessment centre certifying them as low-emission.
However, the Environmental Commission of the Megalopolis, a government agency covering Mexico City and surrounding suburbs, has confirmed that all cars must now comply with the rules.
Vehicles will also be forced to remain off the roads for one Saturday every month.
Two weeks ago a surge in pollution led the authorities to issue the first air quality alert in 14 years.
Mexican President Enrique Pena Nieto chaired an anti-pollution commission meeting after the city's government declared an environmental emergency on Monday due to high levels of ozone in the air.
Pena Nieto wrote: "The goal is for them to find stricter measures to improve air quality and protect the health of more than 20 million Mexicans."
The commission was established in 2013 to coordinate anti-pollution policies between the federal government, the capital and several surrounding states.
The panel also agreed on a plan to improve the verification of vehicle emissions.
Officials urged people in the metropolitan area to avoid outdoor sports with children and the elderly were advised to stay indoors.
The previous air quality emergency warning was issued in September 2002 and officials have also ordered factories in the greater Mexico City region to cut their carbon emissions by 40 per cent.