Joint venture in Norway makes €1bn wind turbine order
Danish wind energy firm Vestas wins a giant 1 gigawatts wind turbine order as part of a joint venture being developed in Norway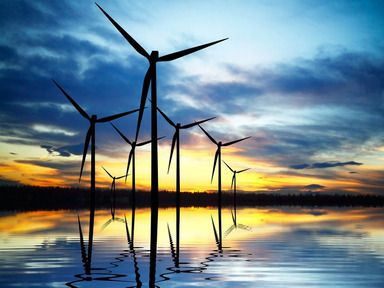 Vestas Wind Systems, the Danish wind energy firm, has won a 1 gigawatts wind turbine order as part of a joint venture in Norway.
The order from Fosen Vind is the largest that Vestas has ever received and they will supply 278 wind turbines in total.
The new deal covers a total of 1,001 megawatts, and will be installed across six wind parks being developed in Norway, making it Europe's largest onshore wind project.
Fosen Vind is a joint venture company owned by Statkraft, TrønderEnergi, and the European investor consortium Nordic Wind Power DA, which includes Credit Suisse Energy Infrastructure Partners and Swiss utility BKW.
The total investment amounts to about €1.1 billion and will see approximately 3.4 TWh of electricity produced annually.
Fosen Vind has a project portfolio which includes the Harbaksfjellet, Roan, Storheia, and Kvenndalsfjellet wind farms which are situated north of the Trondheim fjord and have a total capacity of 750 MW.
The company's portfolio also includes the Geitfjellet and Hitra 2 wind farms south of the Trondheim fjord which have a total capacity of 250 megawatts.
Klaus Steen Mortensen, President of Vestas Northern Europe, said: "We are extremely proud to work with Statkraft and the partner organisations on this 1 gigawatts project, which is Vestas' largest order to date."
Steen Mortensen added: "The order affirms the competitiveness of Vestas' wind power solutions and that wind power provides an attractive long-term energy investment that goes well beyond its climate and sustainability benefits. Investing in wind power simply makes economic sense."
Under the new agreement Vestas will supply, install, and commission the wind turbines and will provide a two year customised service agreement, as well as a 20-year service and support arrangement.