India's regulator cuts price of renewable energy certificates
The Central Electricity Regulatory Commission (CERC) has announced plans to lower the floor price of solar renewable energy certificates (REC) from 1 April, 2017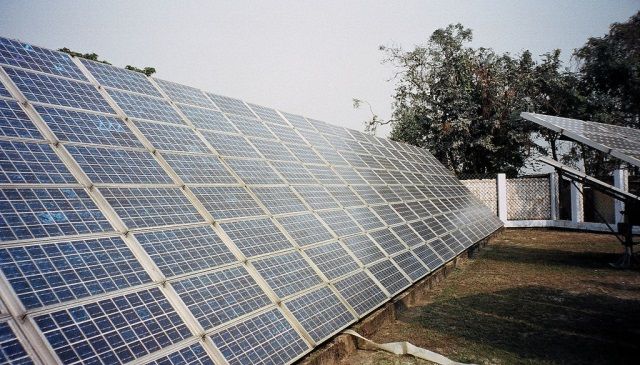 The Central Electricity Regulatory Commission (CERC) has announced plans to lower the floor price of solar renewable energy certificates (REC) from 1 April, 2017.
The commission plans to lower the floor price of solar RECs from 3,500 rupees ($52) to 1,000 rupees ($15) and from 1,500 rupees ($22) to 1,000 rupees ($15) for non-solar RECs.
It is hoped that the sharp reduction will increase demand as well as benefit those who have significant inventories of credits left unsold.
R K Mediratta, Director of Business Development at the Indian Energy Exchange (IEX), reportedly said: "The reduction in the REC floor price has been long overdue. This will encourage distribution companies to buy RECs to meet their obligations".
India's National Solar Mission – an initiative of the Government of India and State Governments to promote sustainable growth while addressing India's energy security challenge – strives for a cumulative solar capacity of 100 gigawatts (GW) and a total renewable energy capacity of 170 GW by 2022.
At present, renewables account for 16.1 per cent of the nation's installed power capacity, of which solar accounts for 18.2 per cent – according to the latest data from the Ministry of New and Renewable Energy (MNRE).
Mercom Capital Group LLC has stated that as of 31 January 2017, India has approximately 50.7 GW of renewable electricity capacity, while total installed power capacity stands at around 315.3 GW.
Solar power currently meets 2.9 per cent of India's energy needs, with wind contributing 9.2 per cent.
Cumulative solar capacity in India stands at 9.23 GW, but is expected to increase by nearly 50 per cent by the end of the year.
If the cost of renewable energy and storage continues to fall at current rates, India could phase out coal power completely by 2050 – significantly outperforming its commitments under the Paris Agreement.
Furthermore, according to plans laid out in India's latest union budget, almost every railway station in the country will soon be powered by solar energy.
The news follows the announcement earlier this year that India's recent solar energy tender has attracted bids from 20 project developers from across the world, with a cumulative capacity of 7.5 GW, a 10 times over-subscription.
To receive similar updates, sign up to our free newsletter here.