Clean 200: The world's top green companies
Yesterday, non-profit organisation As You Sow and market research firm Corporate Knights published the Clean 200 report which lists large global companies by their total clean energy revenues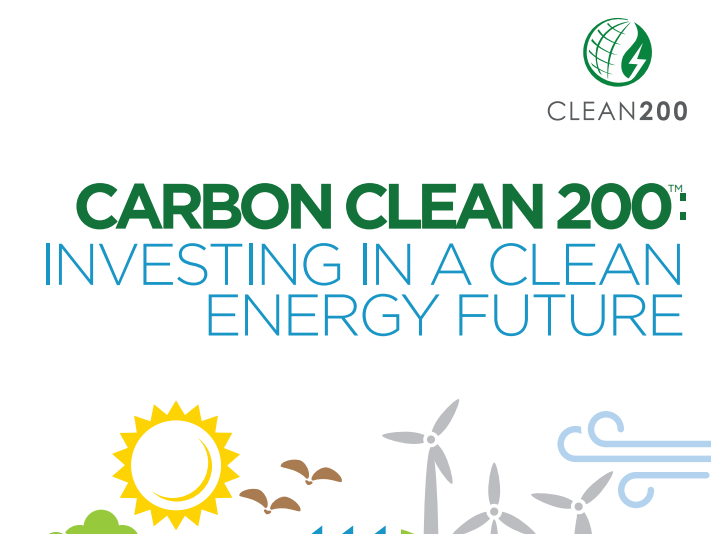 Yesterday, non-profit organisation As You Sow and market research firm Corporate Knights published the Clean 200 report which lists large global companies by their total clean energy revenues.
Rated by Bloomberg New Energy Finance, companies require at least $1bn of market capitalisation and 10 per cent of revenues generated from clean sources to be included in the list.
The top 10 companies are Toyota Motor, Siemens AG-REG, Johnson Controls, Schneider Electr, Panasonic Corp, Emerson Elec Co, Vestas Wind Syst+, Philips Lighting+, ABB LTD-REG, and Koninklijke Phil.
DONG Energy ranks 11th, Tesla Motors 17th, Gamesa 18th, First Solar 19th and Samsung 23rd.
The 200 list includes 66 companies from China, 40 from the US, 20 from Japan, 8 from Germany, 7 from India and 5 from Canada.
Only two companies from the UK were listed: Atlantics Yield (92nd), co-investor in renewable energy assets, and Reading-based Dialog Semiconductor (159th), dealing with power management and smart meter sectors.
Oil and gas companies and utilities producing less than 50 per cent of their power from renewables, and companies engaged in "negative climate lobbying" or in tropical deforestation, weapons manufacturing, and the use of child and/or forced labour are excluded from the list.
The list will be updated quarterly by As You Sow and Corporate Knights.
Toby Heaps, CEO of Corporate Knights and report co-author said: "The Clean200 nearly tripled the performance of its fossil fuel reserve-heavy counterpart ['Carbon Underground 200'] over the past 10 years, showing that clean energy companies are providing concrete and measurable rewards to investors"
He added: "What's more, the outstanding performance of this list shows that the notion that investors must sacrifice returns when investing in clean energy is outdated. Many clean energy investments are profitable now, and we anticipate that over the long term their appeal will only go up as technologies improve and more investors move away from underperforming fossil fuel companies."
The important exposure to Chinese clean energy companies – experiencing significant growth – allowed 21.82 per cent return to be generated by companies in the Clean200.
Andrew Behar, CEO of As You Sow and the report's co-author said: "Our intention with the Clean200 is to begin a conversation that defines what companies will be part of the clean energy future," "The Clean200 turns the 'carbon bubble' inside out. The list is far from perfect, but begins to show how it's possible to accelerate and capitalize on the greatest energy transition since the industrial revolution."