Angola hosts World Environment Day 2016
UN environment chief met Angolan officials on Sunday to celebrate World Environment Day 2016 and address environmental challenges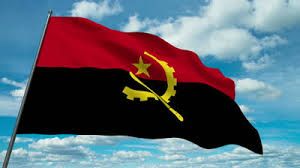 United Nations environment chief, Achim Steiner, met Angolan officials on Sunday to celebrate World Environment Day 2016 and address environmental challenges in the southern African nation.
Mr Steiner, the Executive Director of the United Nations Environment Programme, and Angolan Vice President Manuel Domingos Vicente, discussed an agreement to support climate change mitigation and address the illegal trade in wildlife.
Angola hosted World Environment Day 2016 on Sunday and Mr. Steiner was in the capital Luanda to explore areas of cooperation between UNEP and the Angolan government, which is looking for ways to diversify its economy as falling oil prices hit gross domestic product.
Angolan Environment Minister Maria De Fatima Jardim and Mr Steiner signed an aide memoire agreeing to conclude a formal cooperation agreement by the end of June.
The agreement covers the sustainable use of natural resources, strengthening environmental institutions and the sustainable management of protected areas.
The deal is aimed at supporting Angola's efforts to promote ecotourism and transition to a green economy, as well as wildlife conservation and the expansion of national parks and related infrastructure.
According to analysts, Angola is a transit country for ivory, with items crossing the border from the Democratic Republic of Congo before being sold on, often to Asian countries.
A new UNEP-INTERPOL report, released on 4 June, shows that transnational criminal networks are profiting by an estimated $258 billion per year from environmental crimes, including the illegal trade in wildlife.
Angola is introducing tougher penalties for poaching, shutting down its domestic illegal markets, and looking to provide alternative livelihoods for those at the bottom of the illegal wildlife trade chain.
Mr Steiner and Angolan officials also discussed clean technology and renewable energy, with a focus on the Africa Renewable Energy Initiative.
World Environment Day was founded in 1974 and has grown to become a global platform for public outreach that is widely celebrated in over 100 countries.
It encourages and promotes action from governments, businesses, civil society and citizens worldwide the theme for WED 2016 was "Go Wild for Life".