85 GW of solar capacity to be installed this year
China's record solar demand has shifted global solar photovoltaic (PV) projections for 2017, according to the latest Greentech Media (GTM) research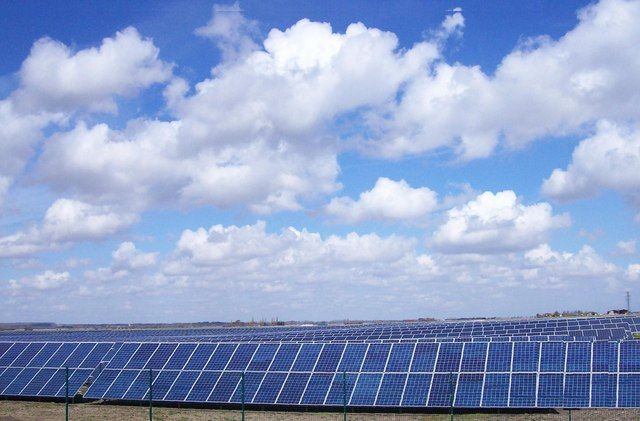 China's record solar demand has shifted global solar photovoltaic (PV) projections for 2017, according to the latest Greentech Media (GTM) research.
In 2016, global installed capacity exceeded 78 gigawatts (GW) – up from 51 GW the previous year – largely thanks to Chinese demand, which surpassed 34 GW.
Total installed solar capacity has now reached over 306 GW worldwide.
China's unprecedented demand has raised global demand estimations from 7 per cent global PV market contraction in 2017 to 9.4 per cent growth, with a 5.3 per cent compound annual growth rate through 2022.
According to GTM estimations, up to 85 GW of solar capacity could be installed in 2017 – more than double the installed capacity in 2014.
China is on track to install approximately 30 GW of this 2017 total.
According to a recent report, China's wind and solar sectors could receive up to 5.4 trillion yuan ($782 billion) in investments from 2016 to 2030.
The solar market in the U.S. also saw unprecedented growth, reaching an impressive 14.6 GW of solar last year.
It is believed that the U.S. China, Japan and India will continue to dominate the global solar market – together accounting for 73 per cent of global demand this year.
In fact, India is set to overtake Japan as the world's third-largest solar power market in 2017 – according to EnergyTrend.
India is expected to add 14 per cent to the global solar PV demand as the country's government pursues its ambitious target of 100 GW of solar capacity by 2020 – the equivalent of the addition of 90 GW over the next five years.
At the same time, demand shares are expected to increase in Mexico, France, Australia and a number of Middle Eastern markets.
Global solar installations are, however, expected to grow by less than 1 per cent from 2017 to 2018.
But GTM Research projects the market will prosper again in 2019 as new markets take off, and tendered projects are completed.
The falling cost of solar has been instrumental in driving the solar market expansion into new markets.
A new report released earlier this year revealed that if the cost of renewable energy and storage continues to fall at current rates, India could phase out coal power completely by 2050 – significantly outperforming its commitments under the Paris Agreement.
To receive similar updates, sign up to our free newsletter here.