8 products that will make your lifestyle sustainable
Living sustainably doesn't mean you have to live without luxuries but instead be aware of your resource consumption and choose options that reduce unnecessary waste.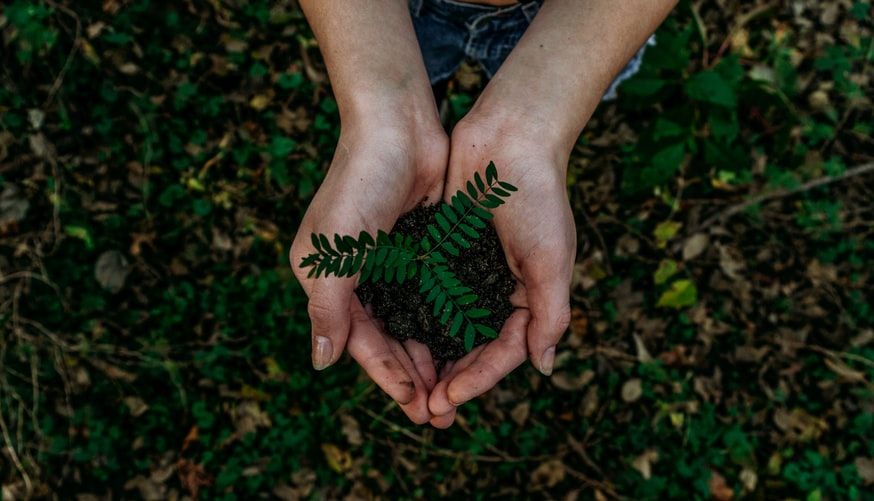 Living sustainably doesn't mean you have to live without luxuries but instead be aware of your resource consumption and choose options that reduce unnecessary waste.
Urban consumption contributes 10% of global emissions, so by switching products you use every day to reusable brands made of environmentally friendly materials, you can contribute to global sustainability.
Here at Climate Action we have trialled and tested a range of sustainable everyday products that are affordable and less detrimental to our environment. Here are some simple swaps you can make to reduce your plastic pollution and unnecessary waste!
1. Ethique - Package-free shampoo bar
To combat the 80 million shampoo and conditioner bottles thrown out each year, Ethique was set up in 2012, making plastic-free packaged shampoo and conditioner bars. As well as their signature hair care bars, Ethique sell 40 different products including face soap, scrubs, body wash, moisturising bars, hair treatments and deodorants.
They have 8 different bar scents and formulas, each purposed to help from oily locks to an itchy scalp!
We tried out their Pinkalicious hair bar. Its creamy formula lathered just like normal shampoo and left our hair feeling moisturised and shiny. We can vouch that Ethique bars keep your hair shiny and clean as long as your regular shampoo!
Ethique is in stores in the USA, Australia, Japan, Hong Kong and Taiwan and ship around the world.
We can't buy these bars in UK stores, so we questioned whether the plane journey over here was worth buying the product, considering the amount of fuel used. If this product isn't environmentally available to you, alternatives exist. Our favourites are the Lush shampoo bars, handmade and 100% vegetarian.
2. Beeswax Wrap - Reusable food wrap
Up to half of food packaging is non-recyclable, and these Beeswax Wraps are a great reusable alternative to keep your food in at home.
The wraps, made of organic cotton, pine resin, organic jojoba oil and locally sourced beeswax and handmade in Nailsworth, UK. Food stays fresher for up to 3-4 days. In these 100% natural and biodegradable food wraps. After 2 – 3 months of use, Beeswax Wrap company provide instructions to refresh your wraps, using your oven, iron or their Beeswax Block.
Their wraps can be put in the freezer and come in 4 different sizes, suiting all your wrapping requirements!
We tried out the wraps in the cupboard, fridge and freezer, and found our food stayed just as fresh as with foil and cling film (and we also appreciated the pretty patterns!).
3. Oakdalebees - Reusable food wrap
We LOVED this food wrap too and particularly noticed that covering hot food didn't result in condensation with the cotton allowing the food to breathe.
This brand is also a great cheaper alternative to use than many other food wrap brands.
4. Nuud - Environmentally-friendly deodorant
We were perhaps most sceptical about this product. First and foremost this deodorant comes in a tube. Secondly, you need only apply every 3 days.
Although this goes against all our cleanliness instincts, this product won us over, and its innovative formula is both environmentally friendly and really effective.
Made with natural ingredients and micro silver, this deodorant is completely harmless for both you and the planet. The product is 100% vegan, comes in a sugar cane tube and when ordered online is distributed CO2 neutrally.
Nuud works by preventing the growth of bacteria that cause bodily odours, thereby preventing smell. Because the cream is oil-based, it doesn't dissolve in water and you can shower, exercise and do all your regular activities for 3 days without Nuud's effectiveness reducing.
5. Wearth London - Water bottles, coffee cups and metal straws
Wearth London sell a whole host of items centring zero waste ethos and sustainable goods. We tested out their WAKEcup water bottle, WAKEcup coffee cup and bamboo drink straws.
The bottle and cup are made of sustainably farmed bamboo and stainless steel, in a lightweight and elegant design. Wearth have tested their cups and discovered you can use them 1,095 times before any wearing down – a coffee every day for three years!
The straws were also made of biodegradable bamboo, and the easiest switch from plastic straws!
We also love that 10% of their profits also go to their charity eco partners; The Marine Conservation Society and Plastic Oceans. Be sure to check out their other sustainable products, including beauty, jewellery, homewares and furniture.
Wearth were generous enough to even give us our own discount code – so use CLIMATEACTION10 to receive 10% off online!
6. UpCircle - Soaps and scrubs
Inculcated in UpCircle's beauty practise is upcycling - we tried out their body and face scrub. Their scrubs are made of repurposed coffee grounds from London cafes that they collect and reuse in their scrubs, which left our skin feeling so smoothed and refreshed!
We also tried out their rosehip and sea buckthorn oil face serum. The upcycled coffee grounds in the scrub leave your skin brightened and feeling so soft!
The company also sell soap bars in recyclable packaging, our favourite with residual chai spices reused in the soap making it smell gorgeous. UpCircle definitely have our stamp of approval in their sustainable seller values and their fight to eliminate waste in the beauty industry!
7. THE BAM AND BOO - Bamboo toothbrush
Plastic toothbrushes are amongst those everyday household items that are essential, usually not recyclable, but very easily replaceable.
The brand sells toothbrushes that are 95% biodegradable and last as long as conventional plastic brushes. The bamboo is also sustainably sourced!
With the Bam and the Boo, you have the additional benefit to sign up for a repeating subscription, being able to choose how frequently you'd like a new toothbrush, the size, type of bristle and colour. We found this aspect of the brand really helpful as older bamboo toothbrushes tend to lose their bristles!
The brand also sells biodegradable dental floss, cotton buds and straws, so you can easily transition your dental care sustainably!
8. Georganics - Natural and package-free toothpaste
Another product we had our doubts about but ultimately really liked was Georganics' toothpaste.
You'll be swapping your normal squeezy tube for a recyclable glass jar and a compostable bamboo spatula. The paste is made of all natural ingredients, avoiding the harmful chemicals used in most toothpastes such as Fluoride, SLS and Titanium Dioxide.
You can try any of their 6 formulas, from tingling mint, to mineral-rich natural essences, and even kid's fruity flavours!
Georganics implement their ethos of low impact living across all their products, using biodegradable and compostable materials. All products are cruelty-free and many are even vegan!
We hope we've given you inspiration to lead a more sustainable everyday life and proved these lifestyle changes don't have to be radical – the sustainable options are often more effective and long lasting!