What Is Driving Sustainability in Sport? The 3 Ps
Claire Poole, Consultant, Climate Action, reflects on the recent Sustainable Innovation in Sport Forum.
From the very beginning of working with sustainability professionals in the sports world, I have noticed how exceptional the people in this field are. I had no doubt after my stakeholder engagement with these people for more than 2 years that Sustainable Innovation in Sport 2017 was going to be special. And special, it was.
As one of our participants noted to me; "The speakers did not give papers on already defined knowledge. They are leaders in their disciplines providing new knowledge and exploring with the participants new areas. Enthusiasm and a sense of adventure was the mood of the meetings." We've all been to 'death by power point' conferences, even in really interesting verticals – so what created this atmosphere?
As keynote speaker Willem Huisman, President of Dow Germany put it, 'Sustainable Innovation in Sport' could be seen as a bit buzzword heavy, but Mr Huisman interpreted these words as bound together by three powerful concepts worth exploring: "passion, performance and partnerships". These themes came up time and again in Munich, and serve to describe the exceptional nature of the people working in this space, as well as what is at the core of it's progress. It turns out what drives the people, is also driving the industry.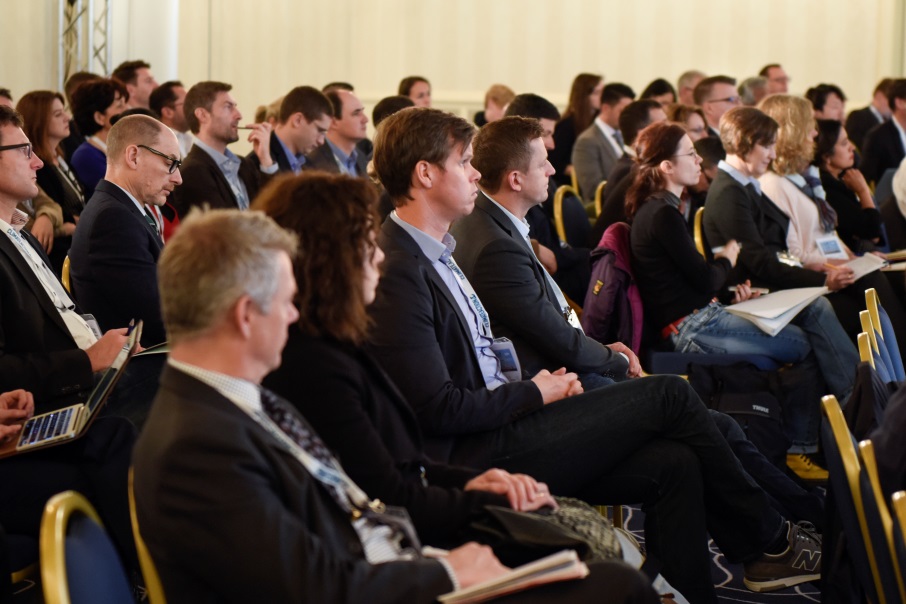 So let's explore passion first. There was certainly no shortage of that. Having worked in sustainability for many years, we are a bit of an optimistic, obsessive bunch; couple that with sports fanatics too, and well, you get the idea. A number of people made reference to the fact that it can be a bit of a lonely life, sometimes being the one little sustainability person in a big organisation, Chairman, David Stubbs (Sustainability Experts, former Head of Sustainability, London 2012) and Fredrik Lindgren, Head of Corporate Sustainability, PGA European Tour both made a note of this, as well as many others. But passion for the power of sport to drive the climate change message and how sport itself can be sustainable, drives us on.
Passion is far too mild an adjective for two of the founding members of Sport & Sustainability International (SANDSI) who spoke at the meeting. Allen Hershkowitz, the inimitable tour de force who founded Green Sports Alliance in the US and is now spearheading SANDSI in Europe, spoke to the unique place sport holds to be able to change behaviours to instigate a cultural shift to combat climate change. Neil Beecroft, former Head of Sustainability at UEFA insisted participants 'shake existing models' and 'dare for innovation'.
Norman Vossschulte of the Philadelphia Eagles was so enthusiastic he was worried he scared everyone to death with a whirlwind of positive Go Green stories, the passion of Philadelphia fans and the story of the solar-powered, 99% landfill-free stadium, which started from simple recycling bins and recycled toilet paper.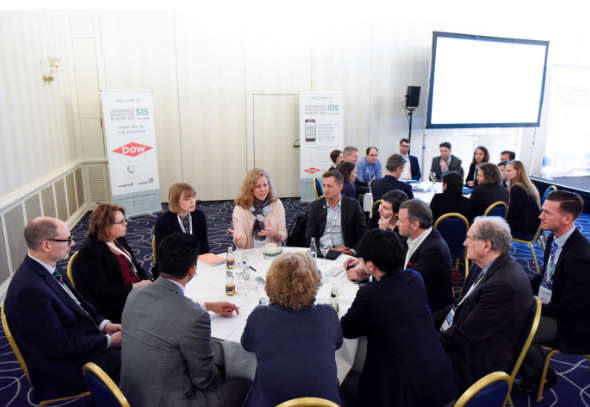 Then there is the 'P' for performance. No worries there either. Susie Tomson gave us the inside track on Land Rover-Ben Ainslie Racing, whose performance as the current leaders of the America's Cup isn't up for debate, nor is their performance as a sustainable business. They recently won the 'Sport for the Environment Award' for not just their BREEAM Excellent headquarters but also for their commitment to protecting the waters they sail in, saying no to single use plastics and installing oyster beds and bee hotels.
Former grand slam doubles tennis champion Nathalie Dechy joined us to discuss how the power of athletes can help drive fan engagement through the likes of their 'Game, planet, match' video. She, along with Head of Sustainability Viviane Fraisse shared Roland Garros performance on sustainability, having been ISO 20121 certified and continuing to strive for more with increased public transport use from fans, responsible procurement and sustainable food.
And so, to partnerships. 'Crucial', 'core', 'vital', 'central', 'key', 'we couldn't do it without them', 'there is no sustainability in the sports industry without partnerships'...the list of comments goes on, mentioned by every speaker and every participant.
Start big - Dow's worldwide partnership with the Olympic Games, highlighted by Nicoletta Piccolrovazzi, led to by far the most comprehensive carbon mitigation programme in the history of the games at the Sochi Winter Olympics, and the Rio Olympics went on to top that. Connect4Climate's Ben Steinlechner highlighted the 500 partnerships so far (and counting!) that drives their work across many campaigns including Sport4Climate. BBC Sport's Head of Production Paula Stringer sent our partnership's sensor into overdrive talking about the BAFTA albert Consortium - the who's who of the UK's largest production companies and broadcasters working towards sustainability, and underlined the Beeb's long term commitment to sustainability.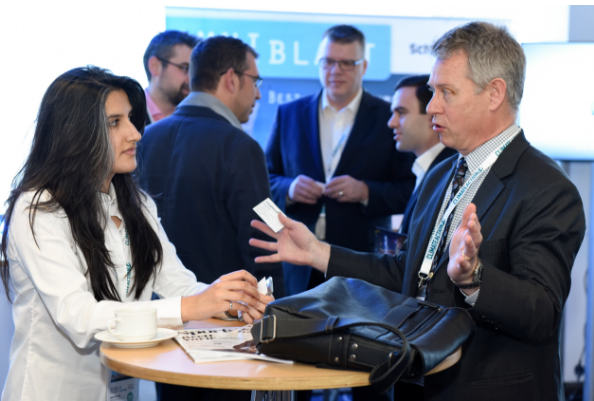 So there are thousands of partnerships happening already, but partners are still sought. Niclas Svenningsen of 'UNF many C's' (in his words, love that) asked the sport industry to ensure their license to operate by working towards being more sustainable and committing to Carbon Neutral Now to measure, reduce and offset emissions. Kamyar Vaghar of International Well Building Institute, a public benefit corporation whose mission is to improve human health and well-being in buildings, also extended an invitation to join a working group on this important topic.
There are some stalwarts of the sport industry that transcend all of these categories and many more who brought their leadership to the table at SIIS17. For example the International Olympic Committee who presented their new sustainability strategy – 15 months of stakeholder engagement in the making and aligned with the Sustainable Development Goals (SDGs) with 2030 goals and beyond in mind (centring on, of course, collaboration and partnerships). And what about those who put sustainability the core of everything they do, such as the French Ministry of Urban Affairs, Youth and Sport.
Of course there are no shortage of devils advocates or detractors. People decry having motorsport represented at a sustainability conference, but speak with FIA Environmental Delegate Garry Connelly about the sustainable technology advancements in f1 cars that are now in London buses and our cars, and we think that's worth talking about.
Environmental purists are quick to point out that travelling to games or sports that create carbon emissions should be stopped altogether. With sport being such a core part of our social fabric, this is an unlikely scenario. However with the passion, performance and partnerships of those who joined together in Munich committed to ensuring sport is more sustainable, we are on the way to sustainability in sport becoming mainstream.
You can still access videos of the entire meeting here and the hundreds of tweets with #SIIS17 which highlight the narrative which happened in real time.