Global partnerships, global solutions
Our cities occupy just 4 per cent of the earth's land area, and yet they are home to more than half the world's population. Efficient, productive, healthy cities are vital to the well-being of our people and our planet, but cities are facing unprecedented challenges: climate change, population growth and shrinking resources. In the next 30 years, the built environment will double in size. There has never been a better time to get this right, using partnerships on a global scale.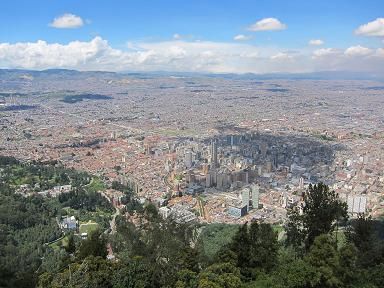 Currently, around 5 per cent of the world's building stock is certified under a recognised green building rating system – but 5 per cent is not enough. While it is clear that we must scale up our building-by-building approach to sustainability, it is equally clear that governments around the world are not quite sure how to tackle this. Some city governments are leading the charge in some respects, and falling behind in others. Some are outlining their visions for sustainable cities in 2030, 2050 or beyond, others are taking practical action, and others are struggling to cope with the perennial challenge of balancing competing priorities of a long-term planning process and a short-term election cycle.
Organisations such as the C40 Cities Climate Leadership Group, ICLEI – Local Governments for Sustainability and R20 Regions for Climate Action are bringing governments together to exchange knowledge and share best practice solutions in sustainable city development – and these efforts are to be applauded.
But as much as we need governments to develop better policies, we need industry to increase its capacity to deliver sustainable solutions. The property and construction industry understands better than any that taking a building-by-building approach is not only slow, but misses crucial opportunities to implement large-scale sustainable solutions – whether precinct-wide distributed energy or a city-wide transport system.
Building capacity and shared knowledge
Recognising that industry needed a similar forum to share knowledge and build capacity, the WorldGBC established the Sustainable Cities Initiative (SCI) as a peer-to-peer networking and knowledge-sharing hub that also acts as an interface between industry and government. The SCI is looking to build successful partnerships between the private sector and city governments, and strengthen the relationships between Green Building Councils (GBCs) and C40 member cities. The goal is to foster a more 'joined up' approach to the way we build and retrofit our cities.
The WorldGBC established the Sustainable Cities Initiative as a peer-to-peer networking and knowledge-sharing hub that also acts as an interface between industry and government
More and more GBCs are 'thinking outside the building', as they acknowledge this as a critical necessity in tackling the urgent challenges resulting from rapid urbanisation – reducing the incidence of heart disease, building greater resilience to climate extremes and ensuring greater equity in our regeneration efforts. Solving these 'wicked problems' will require new forms of governance, innovation and collaboration. It also requires new tools and approaches that industry can embrace in planning, designing and building communities.
Rating tools and frameworks
Drawing on two decades' experience in growing the green building marketplace, GBCs around the world are developing the new tools to tackle these sustainable city challenges. New rating systems and frameworks have been developed to help guide more sustainable outcomes at the city level. In Australia, the Green Star – Communities rating system is guiding the design and development of dozens of projects, from urban infills in major capital cities to greenfield projects that will one day be the size of small cities. The US Green Building Council's LEED-Neighborhood Development system has certified more than 360 projects that meet best practice benchmarks for planning, design, smart growth and green building.
These rating tools have articulated best practice outcomes, allowing government to set urban development performance requirements and the private sector to demonstrate leadership through implementation.
But implementing neighbourhood-scale strategies, in an integrated way, can be challenging for many stakeholders, including government policy-makers. However, fractured governance and decision-making systems, isolated assessment efforts and lack of pre-feasibility funding
continue to constrain successful efforts in district-scale development. Emerging frameworks such as the EcoDistricts Protocol are now providing practical guidance to help urban leaders deploy district and neighbourhood-scale strategies in an integrated way. The Protocol presents a four-phase approach to government policy-makers, private sector developers and community-based organisations by aligning interests and investments through a collaborative governance process. The EcoDistricts Protocol defines an approach for integrated district assessment and project definition, followed by a framework for ongoing district management and performance monitoring.
And while such tools are becoming more prevalent around the world, supporting guidance remains a critical gap. In response, the World Green Building Council has compiled case studies of cross-sector collaboration that address fragmentation and mainstream sustainable business practices. A New Era in Building Partnerships provides successful case study examples of collaboration – from Colombia to France, and from Israel to the UK – to demonstrate how government and industry can work together. (See http://www.worldgbc.org/activities/building-policy-partnerships.)
World city data
The SCI is in the process of creating snapshots of green building in 70 cities to provide local policy-makers with up-to-date market data about the green building market, covering green building policies, statistics and identifying market and policy gaps. The City Market Briefs are an important reference for city policy-makers and the local development industry to gain an instant understanding of the 'state of play' about green building in that city – and to be able to make comparisons with other cities.
Golden opportunities
Although the challenges that face each city may vary, many of the underlying issues remain the same. Opportunities to understand different perspectives and build trust are golden, as we work together to create a better future. Finding these common threads among our diverse stakeholder groups provides leverage, as we seek to collaborate for greater impact.
Providing collaborative networks and practical tools can help us to break down the barriers to better cities.
As the green building movement has matured, we can recognise that a 'silo' approach to sustainability misses many opportunities. Expanding our focus enables us to embrace those opportunities – but also presents many new challenges, requiring collaboration between more people and more disciplines. Providing collaborative networks and practical tools can help us to break down the barriers to better cities.
The bottom line is simple. The complexity of the challenge facing our cities is beyond any single government, any single sector or any single discipline – it requires global partnerships and global solutions.