Ensuring sustainable energy – for all
Rachel Kyte, CEO of Sustainable Energy for All (SEforALL) and Special Representative of the UN Secretary-General, highlights the importance of universal sustainable energy access and availability, with a focus on renewables and energy efficiency.
Last year, the world's leaders signed up to two critically important things. We need to change the future direction of the global economy in order to combat climate change. And that transition must be just, leaving no one behind. That is the joint commitment of the Paris Agreement and the Sustainable Development Goals (SDGs), and energy sits at the very heart of it: energy that's not only sustainable, allowing us to keep the planet's warming well below 2°C, but available to everyone to power healthier, safer, more productive lives.
The commitment to the Paris Agreement and the SDGs means we need to manage a radical energy transition that decouples our growth and development from carbon. This is urgent – not just because we are fast nearing the point where the gateway to a 'well-below 2°C' climate future could close forever.
Energy the first priority
Access to clean, affordable energy underpins so many aspects of development that we need to front-load results on SDG 7, the energy goal, to give us any chance of meeting other goals by 2030. SDG 7 calls for access to affordable, reliable, sustainable and modern energy for all, with targets closely aligned to SEforALL's three objectives: universal energy access; a doubling of renewables in the global energy mix; and a doubling in the pace of energy efficiency gains.
Delivering on this goal goes to the heart of our ambition in Paris to create a new kind of economy, one that lifts everybody up. Paris, too, calls for a swift ramping up of renewables in the energy mix, and investment in the smart grids needed for reliable, affordable, clean power to be the norm. It, too, shines a bright light on the need for a revolution in efficiency, especially in the largest energy consumers.
The extraordinary leadership in Paris and the coming together of countries, businesses, city leaders, civil society and others, all working to translate scientific evidence into smart agreements, means there can be no 'business as usual' for future development. Not only how we generate, transmit, distribute clean energy, but multiple other aspects of the way we live – food, water, transport, how we build cities – have to be designed with the ultimate goal of net zero carbon in mind.
So how do we get there?
Progress with efficiency, access and renewables
First, we need to adopt an 'energy efficiency first' approach. Efficiency is the energy source that is usually ignored. According to the International Energy Agency's World Energy Outlook, energy efficiency could account for about 40 per cent of the total abatement of greenhouse gas emissions we need. At the same time, improvements in energy productivity could generate an additional US$18 trillion in global GDP between 2012 and 2035.
Any country, even the poorest, can exploit efficiency, the easiest, cheapest, energy source. Governments must make a total commitment to looking aggressively at energy productivity, realising savings and forcing business to up its game. It is quite possible to do more with less. For business, emphasising energy productivity shifts the focus from energy conservation towards how energy can best be used to maximise not only the greater social, environmental and economic good, but also a company's own bottom line.
Second, we need to place access at the very heart of our energy strategies. Far-sighted governments are already driving this process. Bangladesh, for example, heads the list of countries with the fastest percentage increase in electricity access in SEforALL's Global Tracking Framework 2015. Its national solar home programme, executed by the state-owned Infrastructure Development Company Limited (IDCOL), is one of the biggest and fastest growing off-grid renewable energy programmes in the world. Since 2003 it has installed around four million solar home systems, working at a rate of more than 70,000 per month.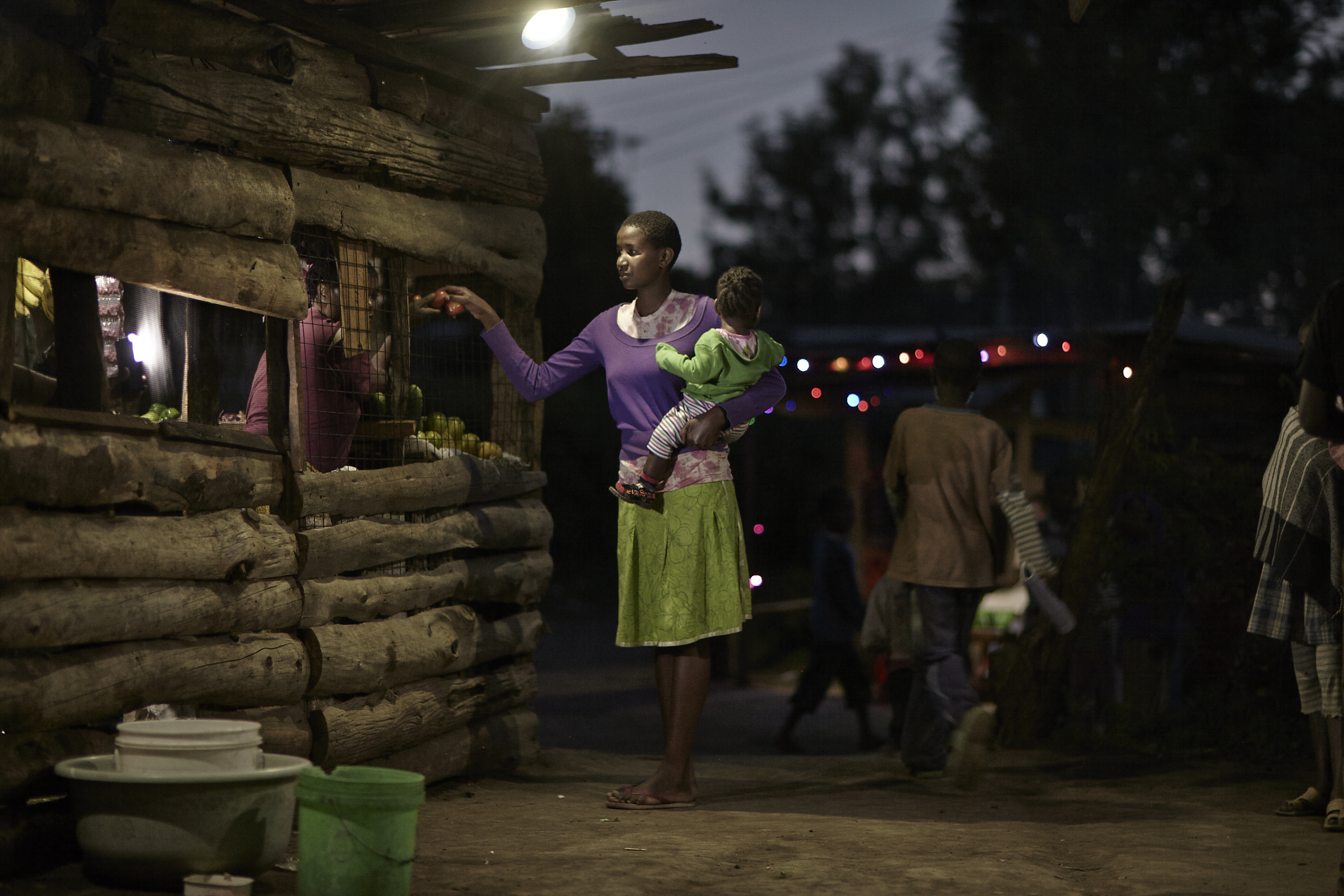 This is not just a matter for the public sector. Creative businesses are delivering energy access to poor communities through new models that are commercially viable. Just one of them, the Kenyan company M-KOPA, has connected more than 375,000 homes in Kenya, Tanzania and Uganda to solar power, and is adding over 550 new homes every day. Its pay-as-you-go model, using mobile phone technology, allows even very low-income rural households to rent and then own their own solar power systems.
These new business models, combined with the falling price of renewables, offer distributed solutions that can be developed and financed alongside grid improvements and large-scale generation projects – all as part of a unified energy transition plan.
Third, we need coherent policy frameworks that give renewable energy the level playing field it needs and deserves. Finance and policy need to catch up with the technological advances that have slashed the cost of renewables. Figures from the International Renewable Energy Agency show that prices for solar photovoltaic modules have fallen by around 80 per cent since 2009, and wind turbines by 30-40 per cent. Renewable energy producers recently won more than a 50 per cent share of Chile's latest power tender. Jamaica is now doing deals at 8 cents per kilowatt hour for solar. In Zambia, it's 6 cents; in Mexico, 3.5 cents; in the United Arab Emirates, 2.99.
When renewable energy is cost-competitive with, or even cheaper than fossil fuel alternatives, the regulatory frameworks need to be designed with that in mind. We need to end subsidies on fossil fuels, put a price on carbon, set stable and predictable investment climates, deal with uncertainty in the regulation of distributed power, and set clear performance standards for efficiency in buildings, appliances and vehicles.
Commitments by companies to buy power from only renewable sources create a long-term corporate off-take. Under The Climate Group's phenomenal 'RE100' initiative, 53 companies, including worldwide household names such as BMW, IKEA and Nestlé, have already signed up to work towards 100 per cent renewable power, and on average they are already halfway there.
Financing needs
The agreements in Paris on markets and carbon pricing were essential building blocks in the necessary transition. Economic decision-making has to internalise this challenge, and we need long-term signals that the political will exists to drive us faster in this direction.
The financing needs for this transition remain huge. SEforALL estimates that more than US$1 trillion in investment from the public and private sectors – a tripling of current levels – will be needed every year between now and 2030 if we are to meet our objectives on energy access, efficiency and renewables.
Yet the longer we wait to put in place the policies and financing we need for our infrastructure and land use, the more expensive and disruptive the transition will be. We cannot afford to lock ourselves into carbon-intensive options that are risky and more expensive in the long run.
Doing it together
There's an old African proverb: "If you want to go quickly, go alone. If you want to go far, go together."
To deliver on the promises of Paris and the Sustainable Development Goals, we need to work hand in hand, both by leveraging existing alliances and by forging new relationships. SEforALL is there to help make those handshakes happen: to help broker new partnerships and unlock the financing that will drive the kind of action on renewables, energy productivity and access that we need to counter climate change while lifting over a billion people out of poverty.
As a global, multi-stakeholder platform, we are there to lift up the great work of others. We are marshalling evidence, benchmarking progress, amplifying the voices of our partners and telling stories of success. We want to bring together leaders who may not normally talk to each other, and create space where questions can be aired and solutions explored, so that better choices on energy policy and action can be made. And we will ensure that the voices of the energy-poor are heard, and that women are full participants and beneficiaries in the energy transition.
The Charter of the United Nations begins with the words: "We the peoples of the United Nations …" That's not just the fortunate few – the ones with reliable and affordable access to food and shelter and clean drinking water and education and health services and energy. 'We the peoples' means everyone. That's why we are called Sustainable Energy for ALL.
Because there are over a billion people today who still have little or no access to energy. There are some three billion people who still rely on wood, coal, charcoal or animal waste for cooking and heating. Energy is central to nearly every major challenge and opportunity the world faces today. Be it for jobs, security, climate change, food production or increasing incomes, access to energy for all is essential. Sustainable Energy for All is dedicated to securing that access for millions of the world's most vulnerable people. 'We the peoples' deserve access to affordable, clean and reliable energy. And 'we the peoples' know that the time for action is right now.
Energy access makes the difference
More than a billion people in the world today have no access to electricity, and nearly three billion depend for cooking on polluting, dangerous fuels. Think for a moment what that means. Women spend hours every day just gathering firewood. Children cannot study after nightfall. Farmers have no means to pump water. Food and vaccines spoil for want of a refrigerator. This is a scene where lives are stifled and enterprise cannot blossom.
Now turn that on its head. Imagine a village as night falls, in any low-income country you choose. The woman is making dinner on an electric stove. Her children's school books are brightly lit. Her mobile phone is charging. The fruit juices that she makes to sell in the local market are safe in the refrigerator.
This is already possible. The tools that allow people to thrive already exist: cheap solar technology, business models linked to mobile phone platforms, super-efficient appliances. But we need to go further, faster.
It will not be easy. But it can – and it must – be done. The transition to a clean energy future that leaves no-one behind will take less talk and more action. And together, we will go further and faster to secure a better world – not for just the few, but for all.
Read the full Climate Action 2016/17 Publication here