Cities leading the way on climate action
While national and international governments continue to struggle to find common ground on the issue of climate change adaptation and mitigation, the good news is that meaningful action is already taking place in our world's cities.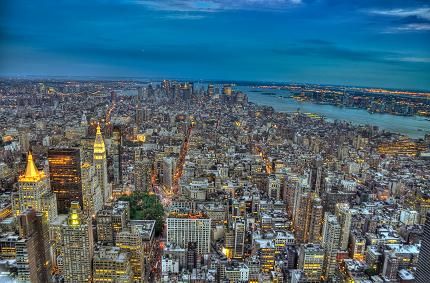 Climate Change 2013: the Physical Science Basis, published by the Intergovernmental Panel on Climate Change (IPCC) in autumn 2013, is probably the most comprehensively researched and peer-reviewed piece of science in history. It set out that human-induced climate change is 'unequivocal' and made clear the potentially catastrophic risks should greenhouse gas (GHG) emissions continue at their current levels. Despite the gravity of these findings, world leaders walked away from the UN Climate Change Conference in Warsaw on a mostly inconclusive note, failing to agree on a binding policy to cut or hold each other accountable for GHG emissions. And yet there is a strong feeling of urgency among leaders of our cities, and it is here that progress is already being made.
By 2050 the UN estimates that seven out of every ten people will live in a city, so it goes without saying that what cities do today to mitigate climate change will greatly impact our global future. Around the world, urban dwellers are more likely to endorse action on climate than rural dwellers – and this has pushed mayors out ahead of national leaders on climate issues in country after country.
In part, this is because city residents are more comfortable with the solutions to climate change – with transit, with density, with shared spaces and with cutting-edge technology. And in part, it is because cities face some of the greatest risks from climate change. Over 90 per cent of all urban areas are coastal, putting most cities on earth at risk of flooding from rising sea levels and powerful storms.
Innovation leading the world
The plans and innovations of city and local governments have been developed over a number of years, sometimes decades; and the frank discussion of best practice, challenges and triumphs forms a base for much thought and inspiration.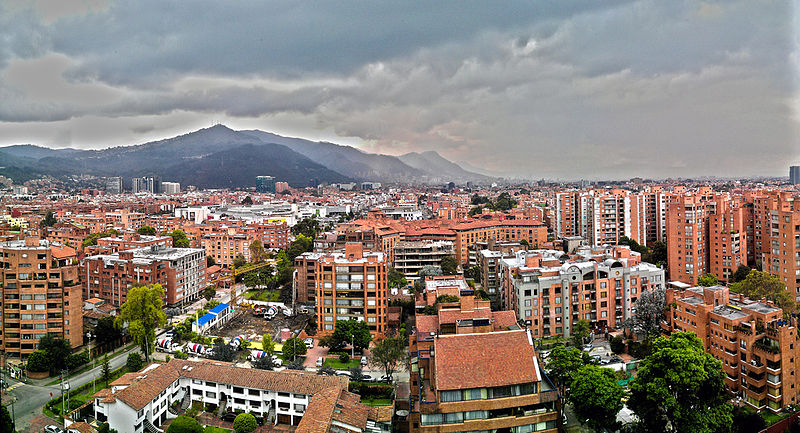 At C40 Cities, we understand that cities are leading the global fight against climate change. More nimble and action-oriented than their state and federal counterparts, the governments of C40 Cities – and cities around the globe – serve their own residents and lead the world by adopting innovative climate solutions and demonstrating their feasibility in some of the planet's most challenging environments. Both on reducing emissions and preparing for the impact of climate change, C40's research shows that cities are taking widespread action across key sectors – and are having a significant global impact. C40's 63 member cities have already implemented a range of actions that, when fully realised, will cut GHG emissions by 248 million tonnes. And by continuing to lead the world in adopting and sharing innovative climate solutions, C40 Cities have the potential to reduce emissions by more than one billion tonnes a year by 2030.
Bogota, Colombia (pictured above), has reshaped its transport system, making bus rapid transit a global phenomenon; Mexico City reduced its air pollution and the climate-forcing black carbon by 7.7 million tonnes from 2008 to 2012. Tokyo's innovative cap-and-trade system among large buildings has driven energy efficiency improvements dramatically while controlling costs. Copenhagen will prove that prosperity does not require fossil fuels, as they take strides to become the world's first large carbon-neutral city in 2025. And, in the wake of Hurricane Sandy, New York has developed an aggressive climate adaptation plan that has set the model for the rest of the world.
Climate Leadership Awards
In 2013 C40 partnered with Siemens to create the C40 & Siemens City Climate Leadership Awards, to provide global recognition to cities like Bogota, Tokyo and New York that are demonstrating leadership in climate action. For the inaugural awards in 2013, nominees came from around the world. Each submission represented a project that was developed to respond to a specific challenge in a specific city. And, as much as they share commonalities, no two cities are the same. In some cities, transport is the key challenge; in others, solid waste; in some, new construction; in others, retrofitting existing buildings. But all of the nominated cities have several things in common: ambitious goals to mitigate and adapt to climate change; the political determination to follow through on these goals; and a commitment to continually measure and report progress.
2014 looks to be another big year for the C40. Together with Siemens we will soon launch the 2014 City Climate Leadership Awards cycle, which will showcase an entirely new and different set of innovative
city-led projects and facilitate further sharing of best practices across our growing network. In February, the City of Johannesburg will host the fifth biennial C40 Mayors Summit, an event that gathers mayors from the world's largest cities for three days to advance urban solutions to the climate crisis. Hundreds of urban and climate change leaders from around the world will join mayors in a series of round-table discussions and working sessions to focus on the themes of GHG measurement and adaptation. Here C40's newly elected Chair, Mayor Eduardo Paes (pictured right) of Rio de Janeiro, will officially take the reins from the current Chair, New York City Mayor Michael R Bloomberg. C40 will publish its second Climate Action in Megacities report, detailing the thousands of climate actions being taken by our member cities.
At various times during his three years as C40 Chair, Mayor Bloomberg has been known to say that "nations talk, cities act". That is not necessarily a criticism of nation states – they are designed to protect national interests, not to tackle global issues.
City governments, on the other hand, are not so encumbered and are more able to engage openly with their peers. Since 2005, C40 Mayors have shown themselves to be highly capable of working together to share ideas and affect change – and have already taken thousands of climate-related actions that are helping them mitigate CO2 emissions while developing more sustainable and resilient futures for their citizens. And when cities choose to take action on adaptation and mitigation strategies, and share knowledge with one another, the collective impact is huge.