Record 155 countries to sign Paris Climate Agreement on Friday
An estimated 155 countries will formally sign the Paris Climate Agreement on Friday at the United Nations' headquarters in New York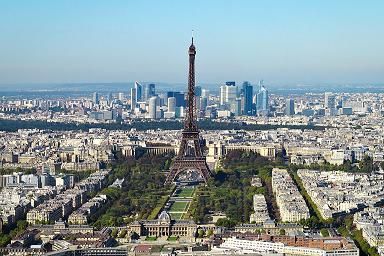 An estimated 155 countries will formally sign the Paris Climate Agreement on Friday at the United Nations' headquarters in New York City.
The historic deal was agreed in Paris by 195 UN member states in December with the aim of curbing greenhouse gas emissions and limiting global warming.
The official ratification ceremony takes place on Earth Day 2016 and will see a record turnout for the signing of a UN charter, according to reports.
Around 60 world leaders including French President Francois Hollande and Prime Minister Trudeau from Canada will participate at the ceremony although US President Barack Obama is not due to attend.
To come into force, the treaty needs at least 55 countries representing at least 55 per cent of global emissions to complete all the steps.
President Obama wants to ensure the deal is operational before his successor takes office next January.
COP21 was just the beginning - Find out how nations have progressed on their COP21 commitments by attending the Sustainable Innovation Forum 2016, taking place on 15- 16 November in Marrakech, Morocco – the largest business-focused event being held during COP22. To find out more and to register, click here: www.cop22marrakech.org