New Mayor of London unveils plan to tackle pollution
Mayor of London Sadiq Khan unveiled his plans on Tuesday to set a £10 pollution charge for old cars driving in central London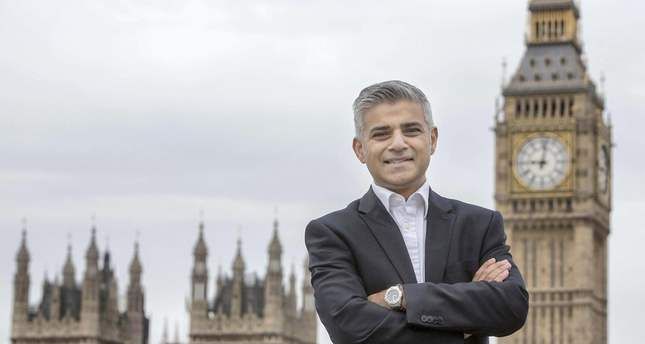 Mayor of London Sadiq Khan unveiled his plans on Tuesday to set a £10 pollution charge for old cars driving in central London.
Another charge is already in application – the congestion charge of £11.50 – and both would then be applied to all cars that were first sold before 2005, starting next year, but the new charge would not concern taxis.
Khan's proposals to reduce air pollution in London involve an expansion of a planned Ultra Low Emissions Zone (ULEZ) charging polluting cars and lorries from 2019, beyond central London to the North and South Circular roads, and replacing fuel-powered buses by cleaner ones quicker.
London's initiative would be echoing Paris' which recently banned old cars from the capital during week days.
Khan said: "With nearly 10,000 people dying early every year in London due to exposure to air pollution, cleaning up London's toxic air is now an issue of life and death... It is the 60th anniversary of the Clean Air Act of 1956, which was passed following the great London smog of the 1950s. Today we face another pollution public health emergency in London and now it's our turn to act."
For now, the plans for the reduction of air pollution are unsure as the government is facing legal issues over their adequacy, like in 2005.
A proposal is also being developed for the government to implement a diesel scrappage scheme – a national programme of financial incentives to replace old cars with more fuel-efficient ones, but there are arguments that the money should be used to support public transport, cycling and walking instead.
Alan Andrew, a lawyer at ClientEarth, the group suing the government, said: "The announcement from the mayor shows clear ambition to clean up London's dirty air. It should send a clear message to the UK government that a [new], ambitious and bold Clean Air Act is needed so that the whole country can breathe cleaner air."
Tony Devenish, a Conservative member of the London assembly, argued: "We all want to tackle NO2 emissions but most vehicles built after 2005 perform just as poorly as those built before so the cut-off date is meaningless. Small business owners and 'white van drivers' with older company vehicles will effectively be taxed for travelling into the capital to work – that cannot be right."
Anna Jones, at Greenpeace, said: "Sadiq Khan is taking bold action to clean up after the car industry who have got away with polluting our cities for far too long. We now know that carmakers lied and cheated about their emissions and were allowed to sell cars that spew out way more toxic pollution than officially meant to. We now need the UK government to take their share of responsibility and force carmakers to clean up their act."