Ghana develops climate change education programme
Ghana is developing a national education progarmme to give the population the skills and knowledge to address the impacts of climate change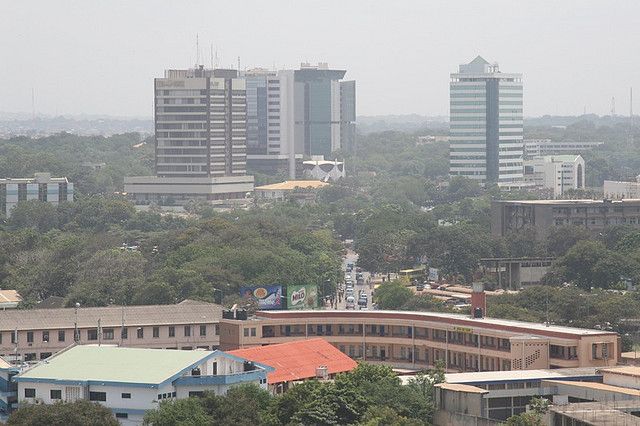 Ghana is developing a national education progarmme to give the population the skills and knowledge to address the impacts of climate change.
The programme is a requirement under article six of the 1992 United Nations Framework Convention on Climate Change (UNFCCC) and is designed to improve the public's understanding of climate change.
The Minister of Environment, Science, Technology and Innovation, Mahama Ayariga, launched the new strategy and this week at a workshop in the capital Accra (pictured) attended by education officials, civil society leaders, youth groups, ministries, private sector and development partners, as well as the academia.
Ayariga said the new learning strategy was essential to address the environmental, economic, social and political ramifications of climate change.
Ayariga said: "The capacity to translate scientific evidence to viable social policies comes not only with the understanding of science experts, but also the capacity to effectively disseminate and translate scientific findings for the understanding of all stakeholders."
The Minister highlighted how capacity building is required and must include wider society, including the private sector, media, non-governmental organisations and local communities.
Ayariga added: "Current capacity gaps include the challenge of translating the complex climate science into messages that will resonate with the wider public. The development of national climate change learning strategy will enable us to implement our priority education and training actions."
Ghana is 8th country to develop strategy
The United Nations Resident Coordinator in Ghana, Christine Evans-Klock, said that Ghana was the eighth partner country among the 190 plus member states to the UNFCCC to launch a national learning strategy.
Evans-Klock said the learning strategy would support existing initiatives in Ghana including the low emission capacity building programme and the African Adaptation Programme.