The Warsaw way to climate protection
This year the City of Warsaw has the privilege of hosting the 19th Conference of the Parties of the United Nations Framework Convention on Climate Change, a testimony to the city's commitment to the Convention and its contribution in advancing the urgent struggle against global climate change.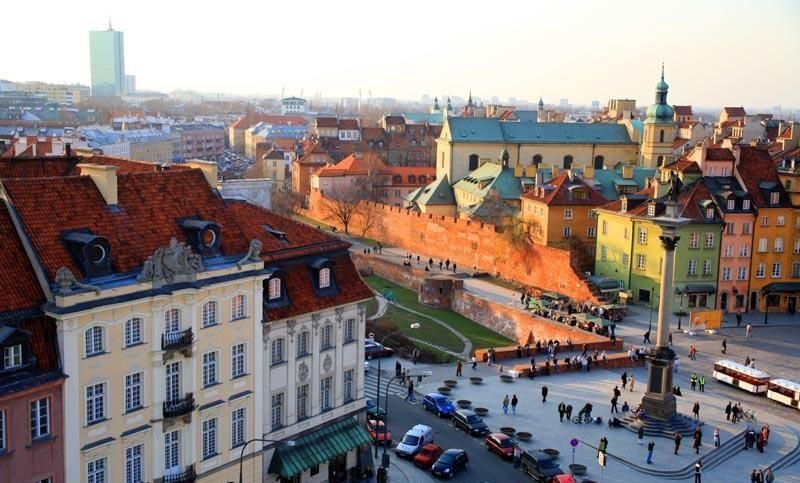 A couple of years ago the City of Warsaw, aspiring to become the 'green metropolis', set itself a goal of ensuring a high standard of living for its inhabitants in conditions of sustainable development and respect for the natural environment. Like other cities, we are anxious to confront the issues related to climate protection, because we are aware of the risks from the negative effects of progressive climate change stimulated by civilisation's development.
Warsaw is one of the greenest large cities in Europe, with forests, parks and arable lands covering 47 per cent of its area. As to climate and energy, our city was one of the first four Polish signatories of the Covenant of Mayors, an initiative under the patronage of the European Commission, associating European local governments acting to limit climate change.
In 2011 Warsaw City Council adopted the resulting Sustainable Energy Action Plan, which envisages reducing CO2 emissions and energy consumption in Warsaw by 20 per cent by 2020, and also increasing renewables' share of energy to 20 per cent by the same year. Achieving these ambitious goals requires multiple actions in different fields of city activities, undertaken in cooperation with various stakeholders, both internal and external.
Public transport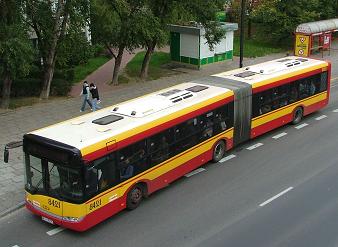 In Warsaw, transport currently accounts for 15 per cent of the total greenhouse gas emissions. Passenger cars produce the largest share of emissions from transport; 40 per cent of all journeys take place in individual vehicles. This mode of travel accounts for 80 per cent of the emissions produced by local transport, and is the most difficult to deal with in terms of reduction of CO2 emissions – even though public transport has a high (60 per cent) share of all journeys.
The City of Warsaw is responding by modernising infrastructure and vehicles used in public transport, with the aim of encouraging people to use other means of transport than private cars. Recent investments in the ongoing strengthening and upgrading of Warsaw public transport include the purchase of 186 trams with energy recovery systems, 273 modern buses, 35 six-coach underground train units, and – the largest outlay of all – the construction of our second underground line. Further purchases and extensions of the second underground line are planned.
Another initiative by the City of Warsaw is the combined public transport ticket which offers a special tariff option: holders of these tickets are entitled to travel by both bus, tram and suburban train throughout the area of Warsaw and neighbouring municipalities.
Electric vehicles
Both in public and private transport, we aim to support the development of e-mobility and other alternative, energy-efficient propulsion. This is why in Warsaw we have created an 'E-Mobil' cluster, which is aimed at environmentally-friendly transport, including electric and hybrid vehicles. This is an example of a joint initiative by scientific institutions, local government, associations and companies operating in the Warsaw area, working to create a platform-initiating development of innovative technologies, including demonstration programmes and implementation tools.
Currently, in accordance with worldwide trends, we plan to support the wide adoption of hybrid and electric vehicles. Not only will this contribute to decreasing emissions of greenhouse gases and pollutants, but it will also lower the level of noise in the city. Moreover, due to the future capability of transmitting electricity from batteries of e-vehicles back to the grid, this innovation will vastly improve the energy security of the Warsaw metropolis in case of blackouts.
Smart and efficient buildings
The next important activities undertaken by City of Warsaw concern the housing sector. In 2008 the housing resources of Warsaw were almost 800,000 apartments, which were responsible for high levels of CO2 emissions due to the high demand in this sector for heat and electricity.
Expenditures associated with the maintenance of buildings are relatively higher than in most European Union countries. This results mainly from the fact that a large part of Warsaw's housing resources are constructed with inefficient technologies, in particular panel buildings of prefabricated concrete.
We have ambitious plans for mass thermal retrofits of city buildings, preferably with financing investments from future savings in an Energy Performance Contracting formula. We have been working continuously in this field, but there is still plenty of potential to reduce heat consumption. To illustrate the matter, Warsaw currently consumes around 13 terawatt hours (TWh) of heating energy annually, while further retrofits in the housing sector will save more than 2 TWh out of this amount. Therefore, Warsawplans comprehensive action on thermal retrofits, supporting and enhancing energy-efficient buildings, making use of new funds available in the next EU financial perspective (2014-2020).
Among others, our city participates in the EU OPEN HOUSE project on creating new methodology for assessing the sustainability of buildings. We have been also exchanging knowledge on this topic with energy-efficient buildings and districts within the EU CASCADE project; also, E3SoHo and ICE-WISH projects are being implemented to help reduce energy consumption in social housing. All the collected information and data will contribute to a project to be launched in 2013.
One of the buildings owned by the municipal tram company will be extended and modernised in order to host both the company's office and archive for the Warsaw City Hall. The idea is to create a near-passive house with energy use not exceeding 15 kWh per square metre. To achieve this the project must be carried out with close attention to detail, by insulation of walls, roof, floors and substructure, improving ventilation system, doors and windows – and last but not least, by modernisation of the heating system and adopting equipment that uses renewable energy sources. The roof of the building will be planted with greenery to create a green roof, aiming at enhancing the natural habitat and retaining water. The building will provide experience for the development of other buildings owned by the Warsaw City Hall and by municipal units and companies.
In addition to work on buildings in different parts of the city, we alsoplan to focus part of our sustainable development activities in one selected area which will serve as a model for other parts of Warsaw to follow in the more distant future. Therefore, the City of Warsaw has accepted the concept of an exhaustive project currently titled the 'Low-Carbon Area'. Within the framework of the project – which follows such world-leading projects as Stockholm's Hammersby district or Berlin's EUROPACITY – we plan to create a city area that will feature solutions in the areas of energy efficiency, the natural environment and low greenhouse gas emissions, as well as in the field of urban planning, energy networks, buildings construction, transport, waste management, and water and waste water management.
Further sustainable development projects
Other projects under development in the broadly-defined sustainability field are being conducted by the City of Warsaw and its partners. These are outlined in the following paragraphs.
Cogeneration of electricity and heat: Further development is being undertaken of our local system of producing electric energy and heat in cogeneration, with heat resulting from fuel combustion in power plants providing a centralised heating system that satisfies around 80 per cent of the city's demand. Cogeneration allows us to save 30 per cent of fuel compared with separate production of heat and electricity, and also to lower CO2 emissions by around 1.5 million tonnes annually.
Waste water treatment: Modernisation and expansion of the Czajka waste water treatment plant is already virtually complete. This is the largest current environmental investment in Europe, with a total value amounting to almost Euros 900 million. It includes a sludge-to-energy plant using biogas in energy production processes. The plant handles treatment of 100 per cent of Warsaw's waste water, reducing by 60 per cent the nitrogen and phosphorus that reaches the Baltic Sea via the Vistula River.
Modernisation of street lighting: In Warsaw there are 114,000 existing light points, of which 5,000 now require full modernisation and 27,000 partial modernisation. This will allow annual energy consumption to be reduced from 95 to 22 gigawatt hours, and CO2 emissions by 20,000 tonnes.
Solid waste incineration: Modernisation of the existing municipal ZUSOK solid waste incineration plant is being undertaken. This investment will give us a major boost as an additional source of electric energy and network heat. Moreover, there are future plans for another such plant, probably by a private investor cooperating with the city. Both investments will lead to solid waste satisfying 8 per cent of our energy demand, while more than 75 per cent of municipal waste will be undergoing incineration.
Cooperation is the key
We realise that we are still at the beginning of our path to achieving our goals, and that there is much more to be done. We also know that in long term we will be successful only if countries, cities and citizens cooperate together in tackling climate changes. I believe that COP19 will bring us closer to such agreement.