Renewable energy systems and energy efficiency in the EU
Most EU member states have made tangible progress towards mitigating the human activities that are likely to promote climate change, and many are putting adaptation measures in place.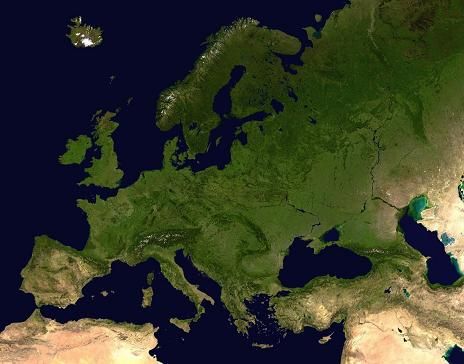 Appropriate and long-term support instruments are essential for the development of renewable energy systems, which, along with energy efficiency gains, are making a significant contribution to a future low carbon economy.
The EU has three linked targets for 2020 – reducing greenhouse gas emissions by 20 per cent from 1990 levels, increasing the share of renewable energy until it is 20 per cent of primary energy consumption, and reducing primary energy consumption by 20 per cent.
EU member states are showing mixed progresstowards these targets, even though the EU as a whole could reduce greenhouse gases emissions by 21 per cent in 2020 with the set of national measures already adopted.
Mitigation progress largely on track
The European Environment Agency (EEA), an agency of the European Union providing independent knowledge on the environment, recently published the report Trends and Projections in Europe 2013 (www.eea.europa.eu/publications). It considers EU progress in meeting greenhouse gas emission reduction, renewable energy and energy efficiency targets. (http://ec.europa.eu/clima/policies). The EU reduced emissions between 1990 and 2012 by approximately 18 per cent, the report shows – so it is already close to the target of 20 per cent emissions reduction by 2020.
The EU reduced emissions between 1990 and 2012 by approximately 18 per cent
The EU was also on track towards its common target for renewable energy consumption – renewables contributed 13 per cent of final energy consumption in 2011, which should increase to 20 per cent by 2020. The collective primary energy consumption of the EU is expected to decrease towards the political objective by 2020, although more policies are needed at member state level.
While the assessment of member state advances shows overall relatively good progress towards climate and energy targets, no single member state is on track towards meeting all three targets. Equally, no member state is underperforming in all three areas.
This latest analysis confirms that renewable energy and energy efficiency are having a significant effect on bringing down emissions. Our report emphasises the importance of building on this success. To achieve the emissions cuts demanded by science, member states must ensure that they are not making choices today that become obstacles to a low carbon future.
The Kyoto Protocol period 2008-2012
Emissions fell almost 1 per cent in 2012, according to the EEA's Approximated EU GHG Inventory: Early Estimates for 2012, published on 30 September 2013. The report Trends and Projections in Europe 2013, released by the EEA on 9 October, also builds on these figures, providing for the first time a complete picture of emission reductions achieved under the first commitment period of the Kyoto Protocol (2008–2012) (www.eea.europa.eu/publications).
The 15 member states with a common commitment under the Kyoto Protocol (EU-15) are estimated to have reduced emissions between 2008 and 2012 by 12.2 per cent, well beyond the 8 per cent target required under the Kyoto Protocol. Moreover, almost all European countries with an individual greenhouse gas reduction target under the Kyoto Protocol (26 member states of the European Union, plus Iceland, Liechtenstein, Norway and Switzerland) were on track towards their respective targets. Two EU member states do not have an individual target for 2008–2012.
The EU Emissions Trading System (EU ETS) supported many member states in achieving Kyoto targets. When targets were agreed for ETS and non-ETS sectors, some countries put more emphasis on achieving emission reductions in economic sectors that are not part of the ETS, such as road transport and households. The EEA finds that these countries need to acquire relatively large quantities of Kyoto emission credits to reach their individual targets. This concerns in particular Austria, Liechtenstein, Luxembourg (pictured left) and Spain.
Renewable energy and energy efficiency
Energy efficiency improvements can deliver benefits across a large number of sectors, in particular through greenhouse gas emission reductions in both the EU ETS sectors and the non‑ETS sectors. Good progress towards meeting energy efficiency objectives requires that mechanisms for proper policy implementation and enforcement are in place.
Achieving optimal coherence between the various policy domains is crucial to maximise the co-benefits across sectors
Developing renewable energy results in emissions savings. A first analysis by the EEA of gross avoided GHG emissions from renewable energy system deployment between 2005 and 2011 (soon to be published) shows that the development of renewable energy primarily affects emissions in the EU ETS sectors.
Appropriate and long-term support instruments are essential for progress in renewables. In the light of recent developments in cost reductions, certain technologies could play a more importantroleby 2020 than anticipated when member states drafted their National Renewable Energy Action Plans (NREAPs).
National policy frameworks are evolving across Europe. Debates on a national and European level are currently taking place about how to achieve the transition towards a low carbon and energy efficient future. Achieving optimal coherence between the various policy domains is crucial to maximise the co-benefits across sectors. This requires not only precise objectives, but also long-term perspectives and equally long-term policy instruments.
Climate change is happening now
The Working Group I Contribution to the IPCC Fifth Assessment Report (AR5) looks at the most recent physical science of climate change (http://www.climatechange2013.org). It confirms and strengthens the main findings of the Fourth Assessment Report from 2007 with new evidence, drawing on more extensive observations, greater understanding of climate processes and feedbacks, improved climate models, and a wider range of climate change projections.
Climate change is happening now and will continue over decades and centuries to come, the report states, finding that it is at least '95 per cent certain' that humans are the dominant cause. Action to reduce emissions of greenhouse gases can limit the amount and pace of climate change, the report says. Without such mitigation action, global mean temperature would probably pass the internationally agreed limit of 2 degrees C above pre-industrial levels at some point this century, possibly before 2050.
Adapting to climate change
A recent report from the EEA, Climate Change, Impacts and Vulnerability in Europe 2012, found that climate change is already evident across Europe, affecting ecosystems as well as human activities. This implies that addressing climate change requires a two-handed approach, simultaneously reducing greenhouse gas emissions and adapting societies to observed and projected changes.
Europeis also reacting to experienced and projected climate change, with adaptation now an important policy area at the EU and national level. So far, 16 EEA member countries have developed national adaptation strategies. Adaptation plans have already led to concrete action in many countries as well as at the transnational, regional and local level. Such actions vary considerably, taking into account to address specific climate conditions as well as social and economic contexts.
Resources such as the European Climate Adaptation Portal, Climate-ADAPT(http://climate-adapt.eea.europa.eu), are important tools for sharing practical experience and other information relevant for those adapting to a warmer world.