Clean energy: the change is happening
We are constantly hearing that clean water should be free and accessible to all because we can't live without it. But the same thing can be said about energy. Luckily, more and more people are starting to understand it, as shown by the success of conferences like COP21 or the Sustainable Innovation Forum which André Borschberg and I both attended, and the current energy trends.
Take the example of solar energy: the best projections 14 years ago were that the world would be able to install 1 GW per year by 2010; we beat that by 17 times over in 2010, and this year we're on track to beat it by 68 times. This has led the cost of solar energy to come down 10% per year for 30 years, and to compete with fossil fuels today.
Concerning renewables on a broader scale: on December 26th 2015, Germany generated 81% of its electricity from renewable sources, and if you look at all of the investment in new electricity generation in the USA last year, almost three quarters was from renewable energy, mostly wind and solar.
Rapid progress
Rapid progress is also being made in terms of energy storage. Take Tesla: in 2015, they launched Powerwall, a home battery with a 7 kWh energy storage capacity, sufficient to power most homes during the evening using electricity generated by solar panels or the utility grid during the day.
And to help poorer countries get their share of the pie, recent years have seen initiatives like Akon Lighting Africa - which equips sub-Saharan communities with solar-powered installations like street lamps, microgrids and domestic grids - and projects like ABB's implementation of modern smart grids in India and Hawaii, popping up all around the world.
However, producing more energy, even renewable, is not the ultimate solution. The priority is to increase energy efficiency. With the clean technologies that exist today, we could divide by two the world's energy consumption, and thus CO2 emissions, without having to make any sacrifice.
On the contrary, their implementation would create new jobs and profit for the industry and consumers as they represent the new market the world needs today. Even climate skeptics, who refuse to be "ecologic", should understand that this is simply being "logical".
But we all know that renewable energy won't improve quality of life as much as the discovery of oil did in the 1930s. So to get people excited about this energy transition, we, at Solar Impulse, decided to show that combining renewable energy and clean technologies can accomplish the impossible: an airplane of perpetual endurance using nothing but the sun's rays!
Indeed Solar Impulse is much more than a plane: it is a symbol spreading the message that clean technologies are the biggest new business opportunity in the history of the world, for developed and developing countries.
Popular support
Popular support is one of the ingredients needed to spark true change, and the other is political courage. Which is why, over the years, I have been attending international conferences to encourage the leaders of our world to fight for a cleaner future.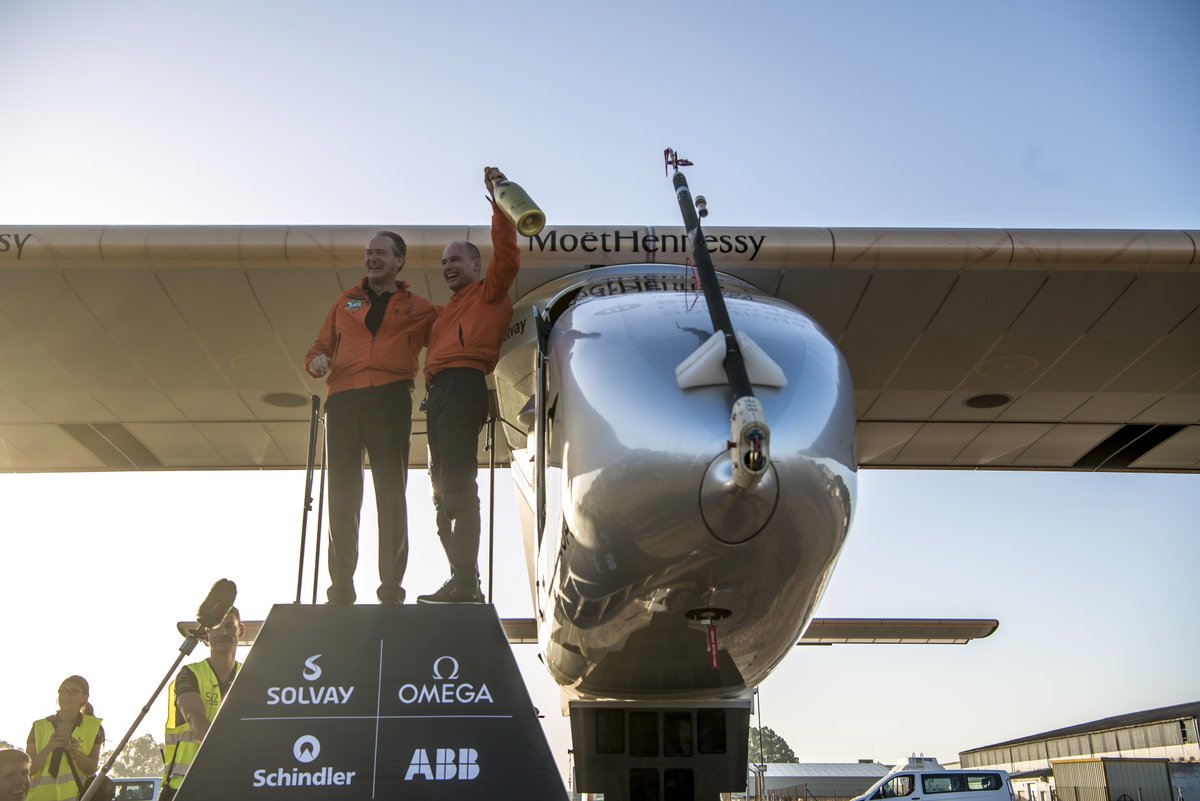 The technologies, like the ones used on Solar Impulse, already exist today, so what we now need is a legal framework which will allow their massive implementation to replace old polluting systems.
Does it seem logical that our communication technologies are always so cutting-edge while most of our energetic infrastructure - incandescent light bulbs, combustion engines, housing insulation, heating and cooling systems, electricity distribution networks - is 100 years old?
The challenge now for COP22 is to agree on an international legal framework that will make the change happen. Not only for the quality of life of future generations, but also for all of us right now!