Breakthrough Collaborations: The Human Element at Work
The London 2012 Olympic Games brought together more than 10,000 athletes from 204 countries to compete for global recognition in dozens of sports.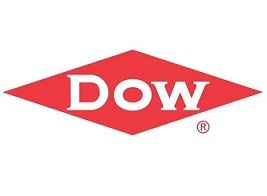 That year, the Opening Ceremony was watched by more than 900 million citizens.
That's more than one in 10 people. Globally.
No other event matches the Olympic Games' unique ability to bring nations and citizens together for a common goal: building a better world through the celebration of sports. For many host cities around the world, the Games have facilitated renovation of outdated infrastructure and improvements to public transit, and have shone a global spotlight on local economies.
Now the Games has taken on a new responsibility: to leverage its global reach to influence sustainable development.
What does it mean to host a sustainable Olympic Games?
In 2014, the International Olympic Committee announced its strategic roadmap for the future entitled Olympic Agenda 2020, which sets out 40 recommendations. These recommendations provide a clear vision for the Olympic Movement as a unique global platform, with sustainability as one of the key pillars.

Dow, already a Worldwide Olympic Partner and Official Chemistry Company of the Olympic Games, stepped up in 2014 and contributed a portfolio of low carbon technologies relevant for application in Russia. The result: a new world record. The Sochi 2014 Olympic Winter Games became the first in history to mitigate the entire direct carbon footprint of its Organizing Committee prior to the Opening Ceremony.
That's more than 520,000 metric tons (MT) of CO2 equivalents mitigated through Dow's "Sustainable Future" program, by utilizing energy-efficient technologies and low-carbon solutions across three sectors – agriculture, infrastructure and industry. By the first half of 2015, the projects implemented for the Sochi 2014 Olympic Games had already delivered 1.6 million tons of CO2 equivalents in climate benefits.
The Olympic Games have become a catalyst for a critical global need – increasing awareness on climate change and fostering sustainable development.
What's Ahead: The Road to Rio
Looking ahead to the Rio 2016 Olympic Games, Dow has committed to mitigate 500,000 tons of CO2e. Dow and Rio 2016 will also work to generate an additional 1.5 million tons of CO2eq in climate benefits by 2026, addressing other Games-related emissions. But Dow's impact will extend beyond the mitigation program strategy. Through a focus on our Olympic & Sports Solutions division, Dow will:
Support the delivery of the Games: Dow has developed state of the art technologies for sporting events, like the training and warm up tracks in Rio.
Innovate agriculture: Dow is collaborating with Brazilian farmers on technologies and approaches that reduce nitrous oxide emissions from fertilizers, ensuring a lasting legacy for one of Brazil's largest agricultural hubs.
Educate Brazilians: As a Science, Technology, Engineering and Mathematics (STEM) partner of Rio 2016's Transforma educational program, Dow will develop classes focused on chemistry, physics, mathematics, biology, sustainability and climate change, with a goal of reaching 500,000 Brazilians on these important topics.
But it won't stop there.
The Future of Sustainability – and Business
Earlier this year, Dow set aggressive 2025 Sustainability Goals to serve as a guide for our commitment to build a better future through our unique lens on science-based solutions. These include an effort to develop a product portfolio that will have a six-fold net positive impact on sustainable development and create products that throughout their lifecycle, will offset three times as much carbon dioxide as they emit and will save three times the energy they use.
We know we can influence change through our scale and expertise. And as we gather at this historic moment in Paris for the 2015 Sustainable Innovation Forum, it's apt that we all recognize the power of change that we can catalyze through our vantage points – as athletes, as hosts, as adaptation maestros, as business professionals and as champions for progress and a more sustainable world.
After all, we're here to celebrate champions.