World first green sports development to be built in Dubai by Danish football star
A new facility called Green Sports Hub by Ebbe Sand and launched last night, will be built in Dubai in order to encourage increased sports tourism in the country.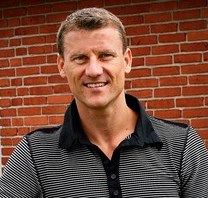 A new facility called Green Sports Hub by Ebbe Sand and launched last night, will be built in Dubai in order to encourage increased sports tourism in the country.
The hub, which will be at Dubai's Jumeirah Golf Estates, will have a zipline, a skateboard park, a research centre, a hotel amongst other features.
The Jumeirah Golf Estates executive team, footballer Sand and Troels Lund Poulsen, Danish minister for business and growth, announced the launch of the project yesterday.
The facility will open in two years, and additionally aims to encourage local involvement in sports from all ages.
The founder is former Danish professional football player Ebbe Sand, who played for Denmark's national football team at the 1998 and 2002 Fifa World Cup, as well as the 2000 and 2004 European Championships.
The hub will be environmentally-friendly and powered by solar, and will have in-built careful waste management, water preservation and re-use systems.
An interesting sustainable feature is the skateboard park, which is meant to be a reservoir collecting and directing rainwater to the surrounding greens areas.
Yousuf Kazim, Chief Executive of Jumeirah Golf Estates said: "Jumeirah Golf Estates is already a thriving community of families and international visitors, and the launch of Green Sports Hub is a milestone development that cements Jumeirah Golf Estates' status as the region's leading residential golf community committed sustainability... Through the development of Green Sports Hub by Ebbe Sand, we are committed to supporting the UAE's sporting stars and aspiring athletes, by providing them with a platform to excel at all levels."
Sand said: "As a resident of Jumeirah Golf Estates, it is an honour to contribute towards the high-quality facilities that the community has become known for, whilst also providing a first-class framework for training and exercise. Through the Green Sports Hub, I look forward to bringing extensive and varied sporting facilities to Dubai, as well as to creating a vibrant and multi-functional sustainable attraction that is used as a social and educational resource among local and international visitors. The Green Sports Hub will be a community that inspires a healthier and more sustainable lifestyle."
Mr Poulsen also said: "It is a great pleasure to witness in person the incredibly fruitful collaboration between the Ebbe Sand Sports Academy and Jumeirah Golf Estates, which greatly emphasises the enormous potential that exists in creating a link between sustainability, healthy living and high-quality design. I believe this collaboration on designing and building the most sustainable sports complex to date is a great example of how Denmark – with knowledge and experience – and the UAE, with vision, ambitions and capacities, can profit from each other for the benefit of both business and society as a whole. I hope for similar collaborations to appear in the future and for Denmark help reach the strategic goals for the strategies and visions that Dubai has for a greener and more sustainable environment."